Why plan and execute a styled shoot that takes hours and hours for only three hours worth of photos then tear down and all go home? I decided to have a styled shoot at the amazing Block 41 Downtown Seattle, Washington the morning of Thursday, March 31st (yes this blog post is VERY late) then flip the space and open the doors to all our industry friends (it has been so long since this could happen, thanks COVID) and celebrate the biggest wedding season we are about to experience. The styled shoot was very black tie, champagne tower with pops of spring and citrus and we repurposed everything when we flipped the space and welcomed more vendors. We had 250 people come by and say hello. We had five catering companies provide passed apps along with an open bar of beer, wine, champagne and old fashioned! Vendors in the industry got to see old face and meet new ones while listing to the incredible Blue Wave Band. It was a night to remember, that is for sure!
Styled Shoot
The 2022 wedding style trend we saw a lot this year was COLOR and we loved it! We took this idea and ran with it. We very much wanted this look to be high class with some flare – so why not a black tie affair with pops of citrus!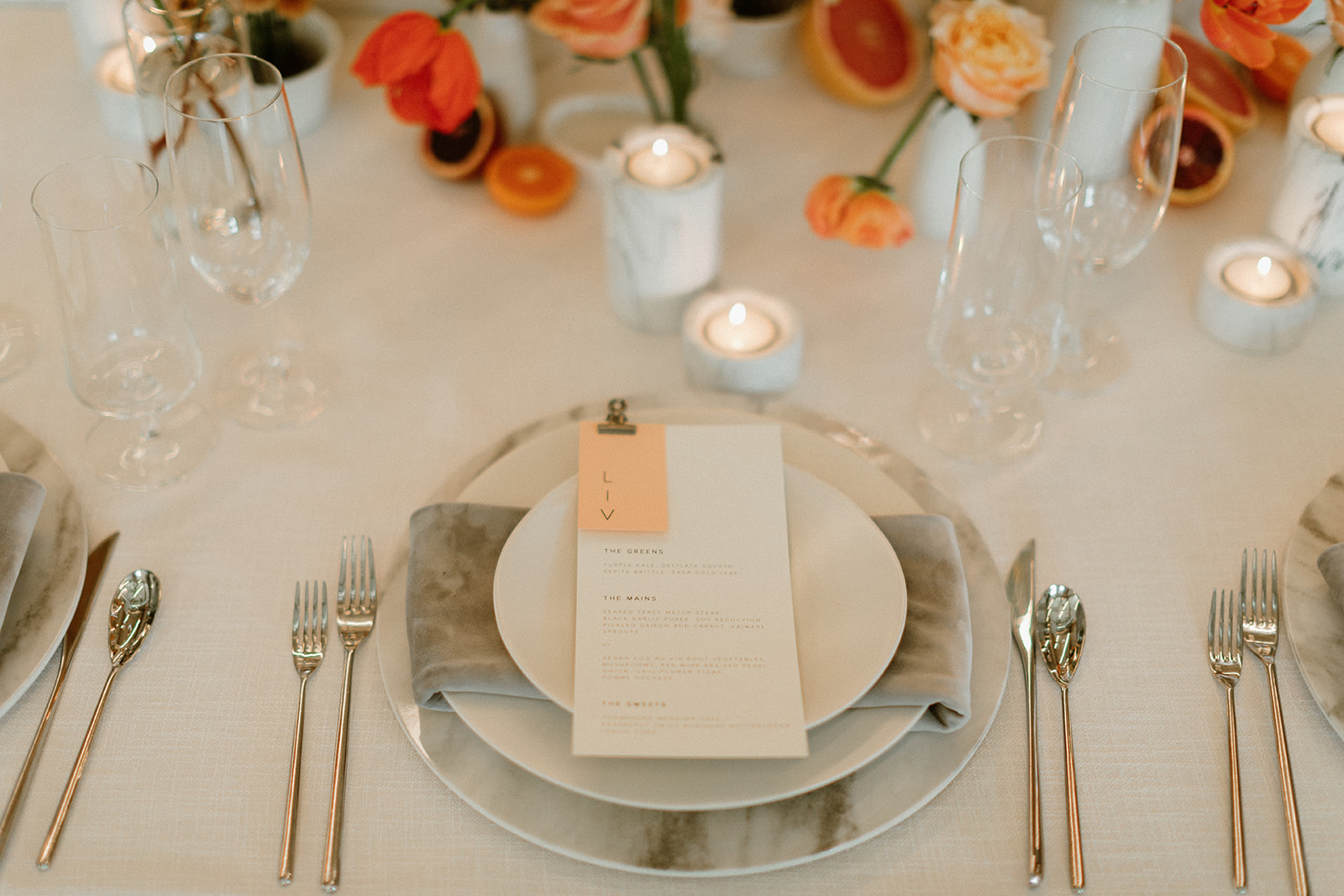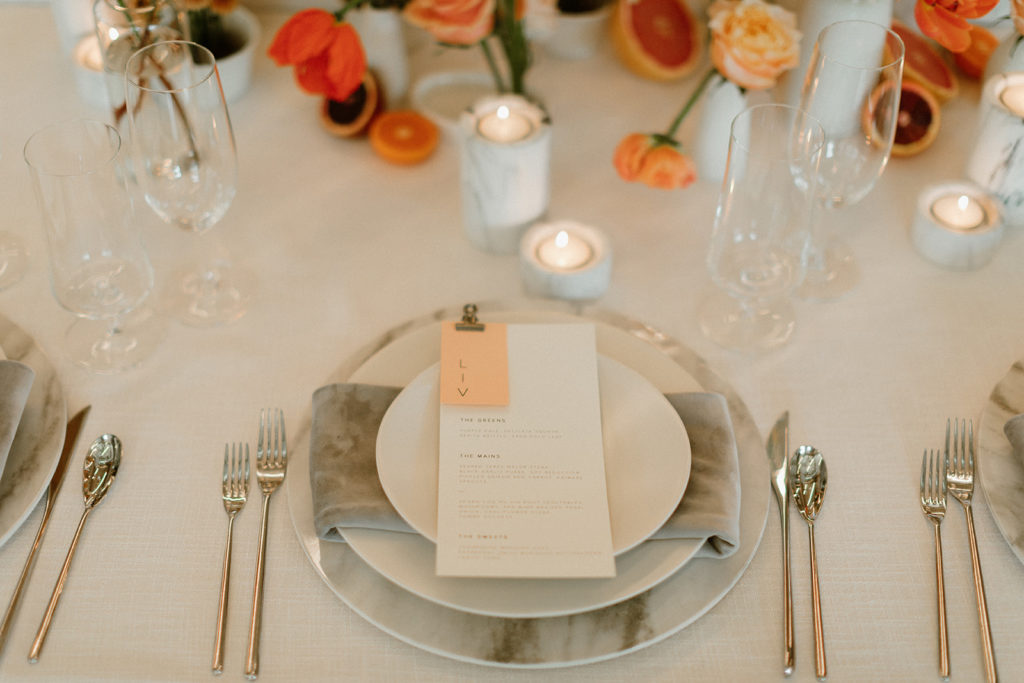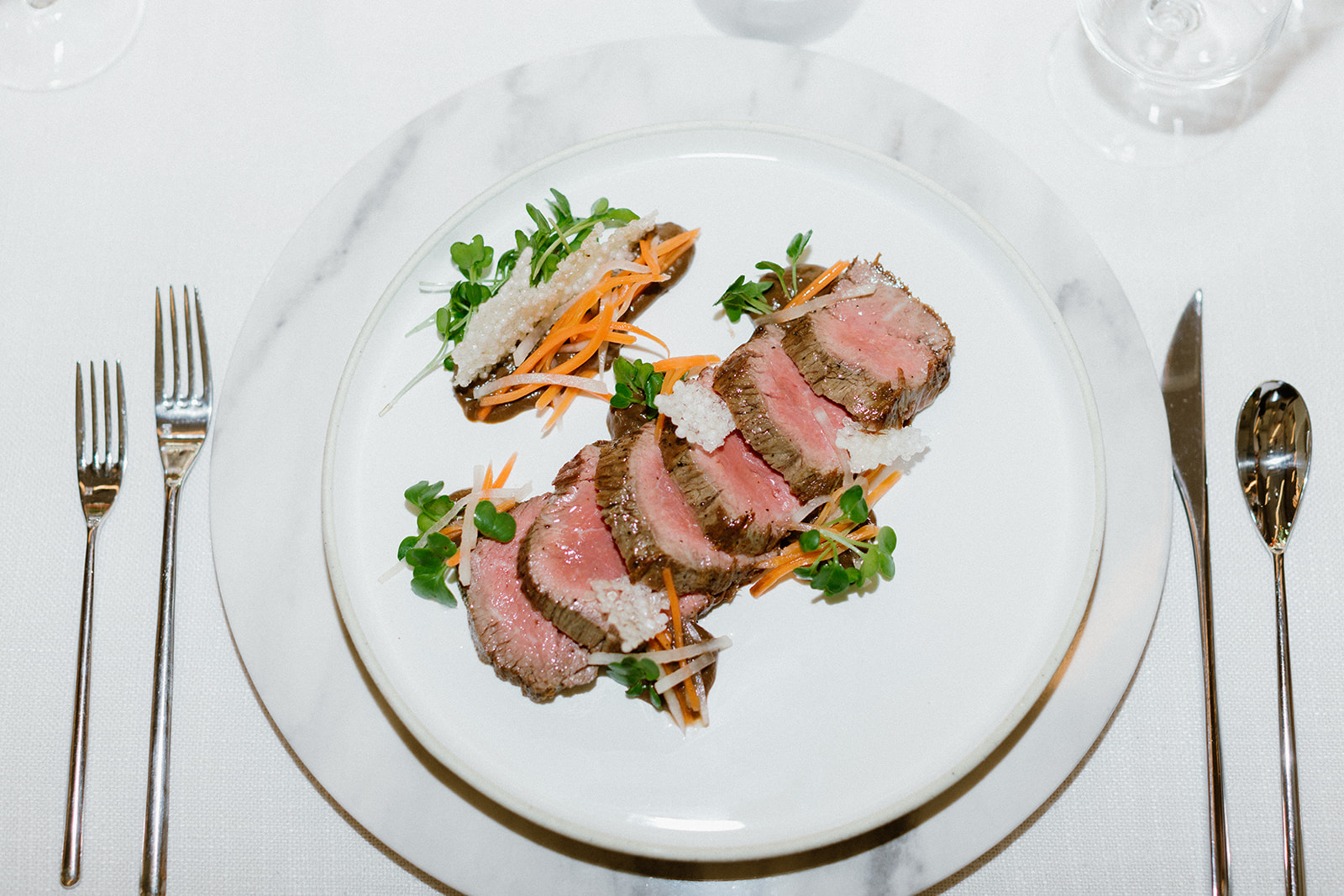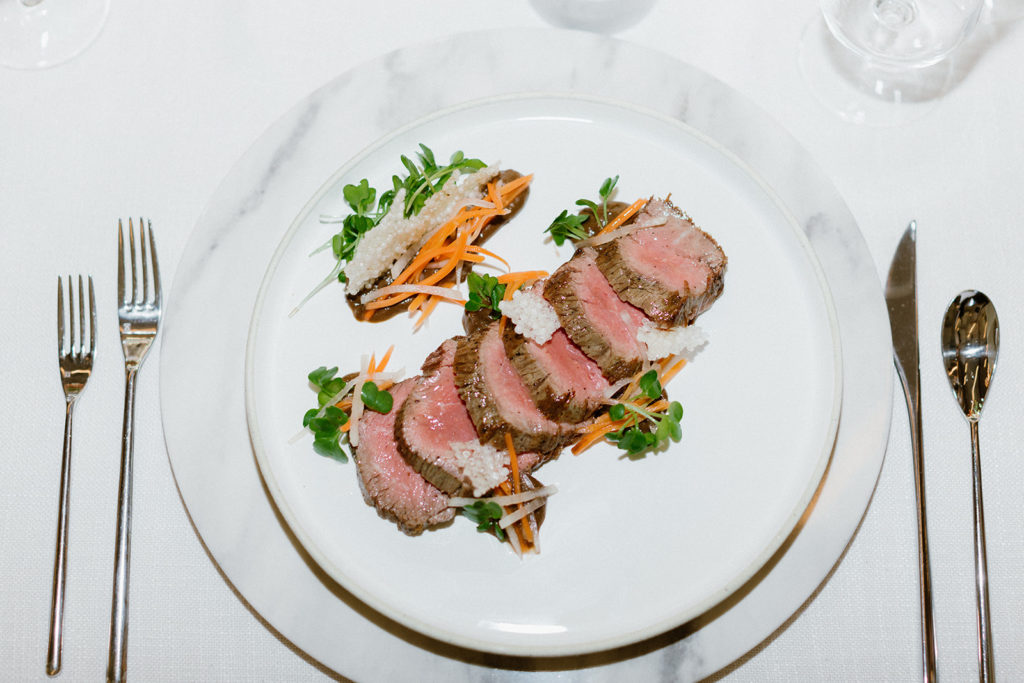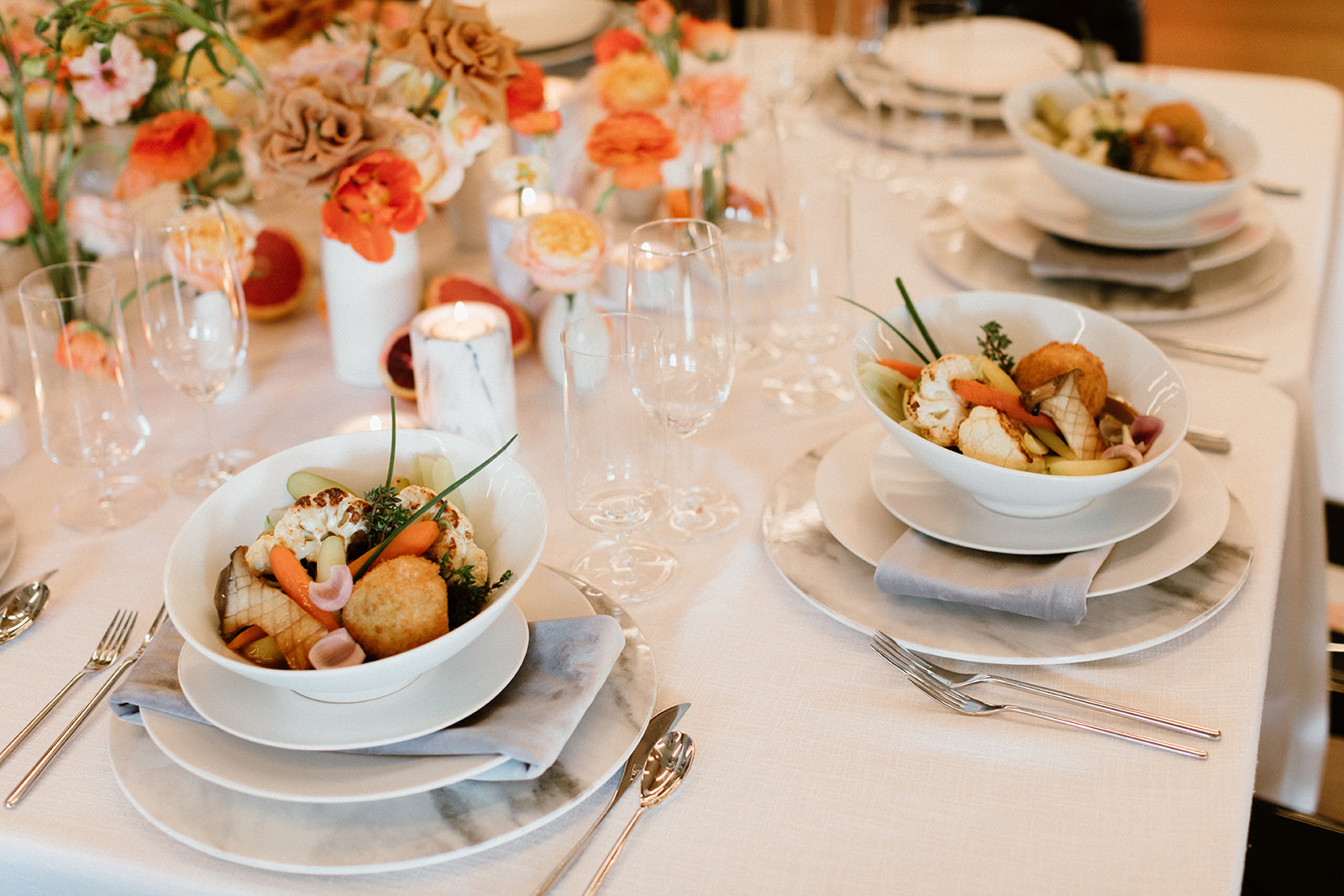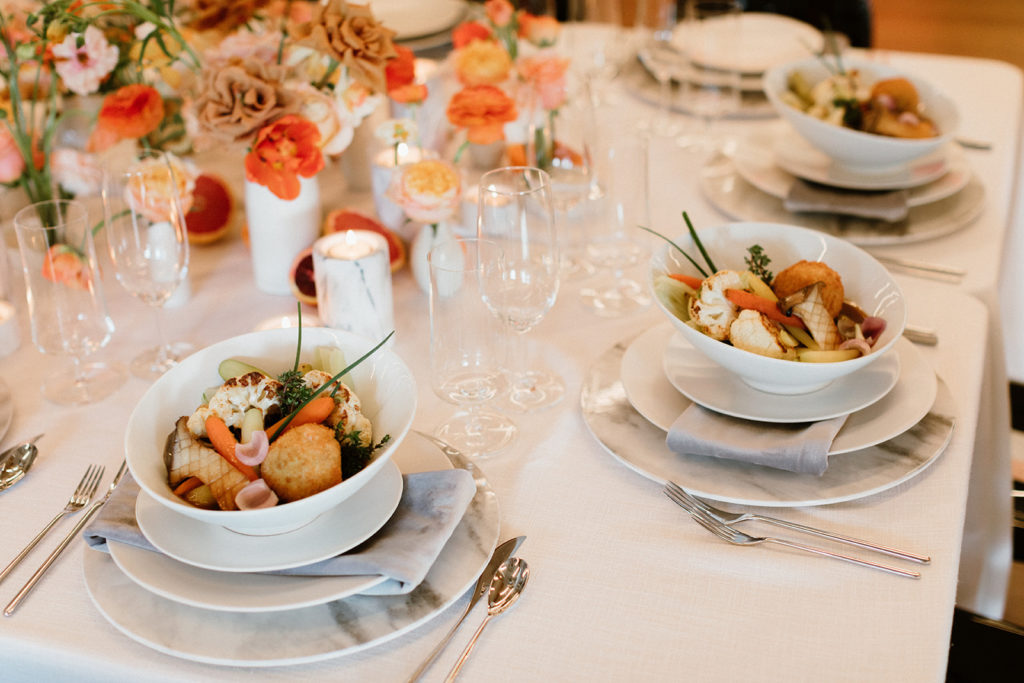 Hannah and Gunner were such an amazing couple to work with! Hannah herself is in the industry, she owns Picnic Party Seattle! Reach out to her for all your picnic needs, she does incredible work! These two are engaged and how fun to play dress up and practice being a bride and groom! Fun fact, this shoot was the day before Aprils Fools so they played a fun prank on their families saying they got married 😉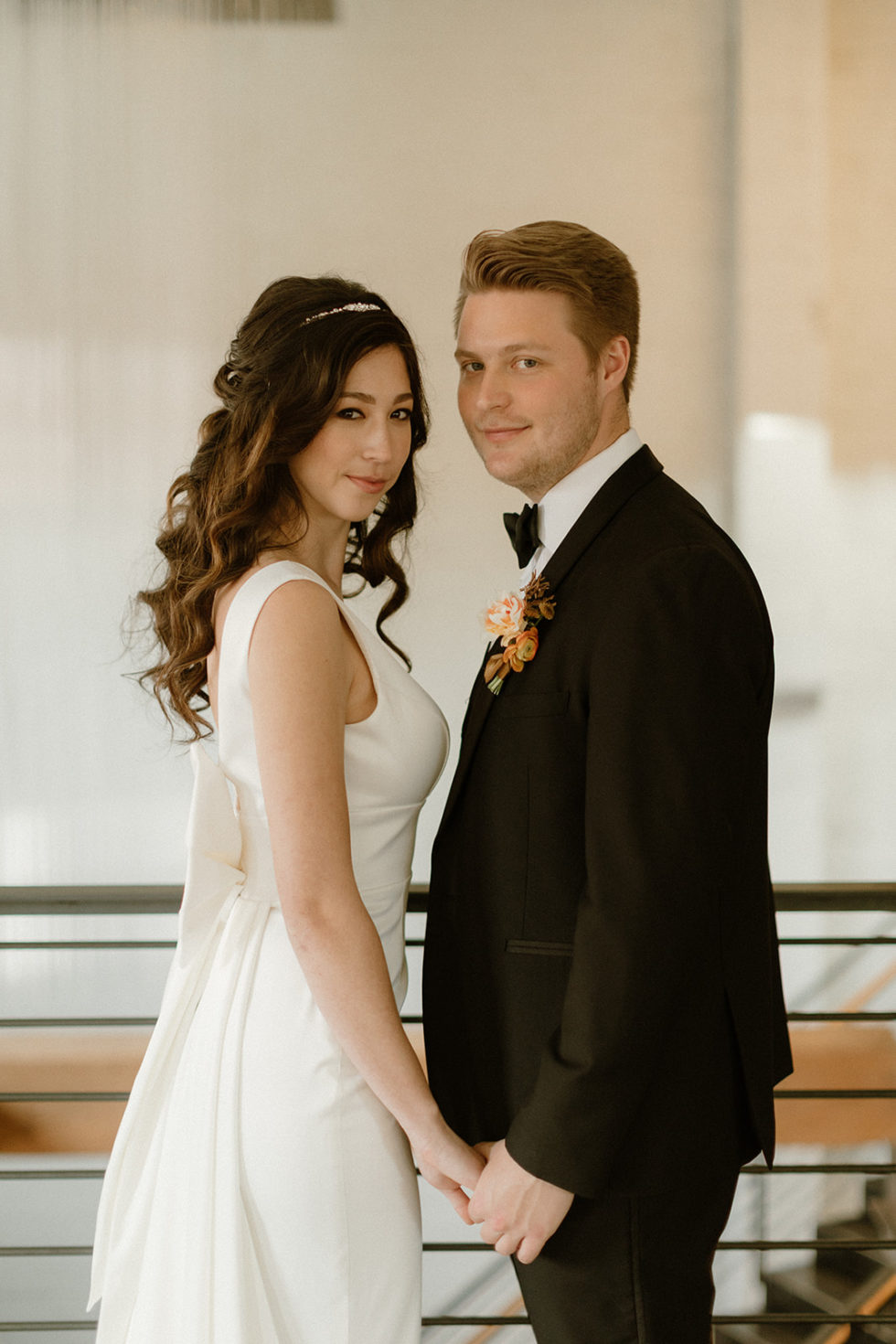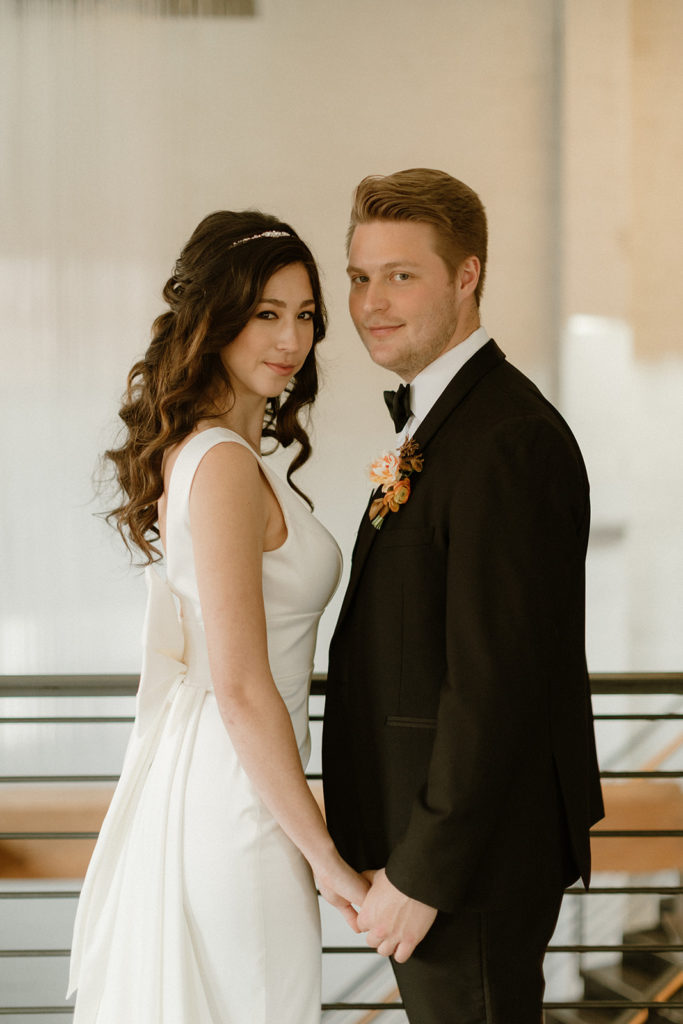 When I first got this idea in my head, styled shoot turns into industry night, I immediately knew this would be the event with Emerald Engagements name on it that has a champagne tower! If you know me, you know I love a good champagne tower and I am here for them to be at any type of event! Events are all about how we can tie this idea and that idea together to be cohesive, correct? What better way then to pop a bottle of Veuve and continue the pops of citrus color! And what is a better back drop the a balloon and neon sign installation from the amazing Smash Baby Smash!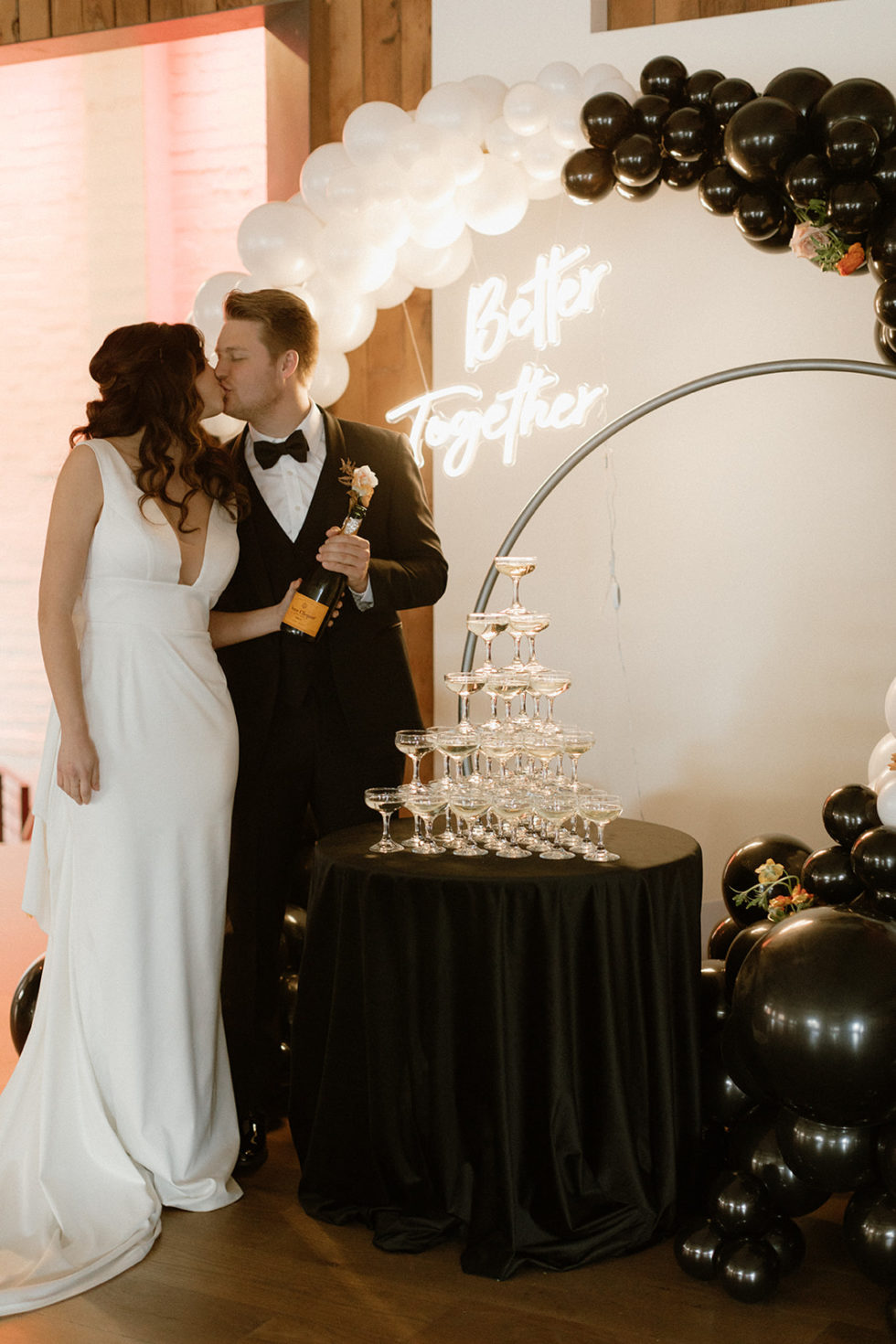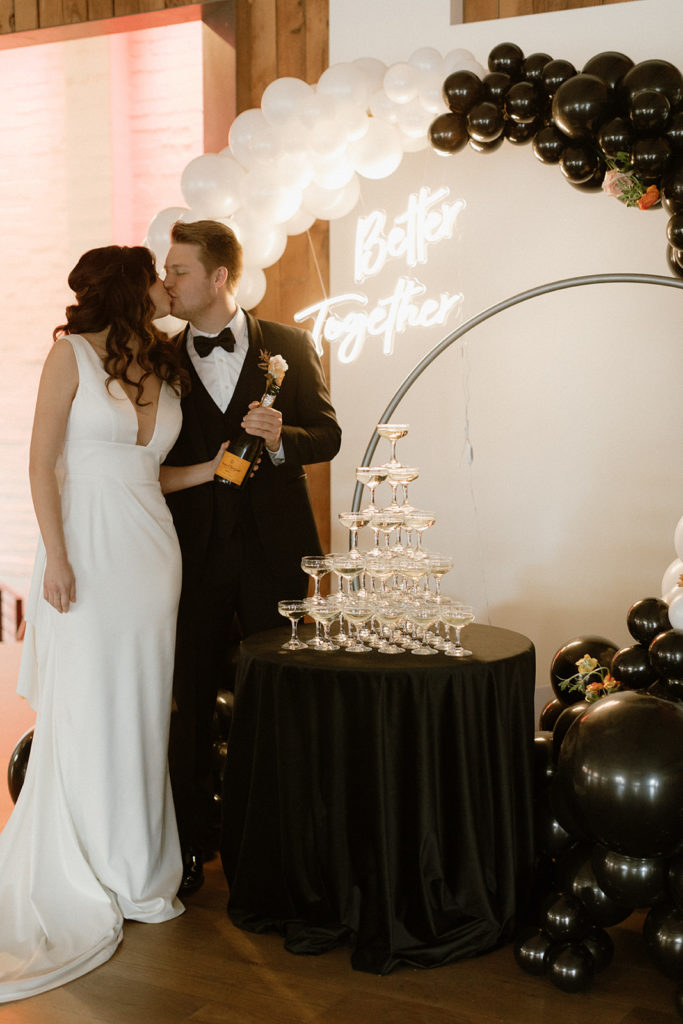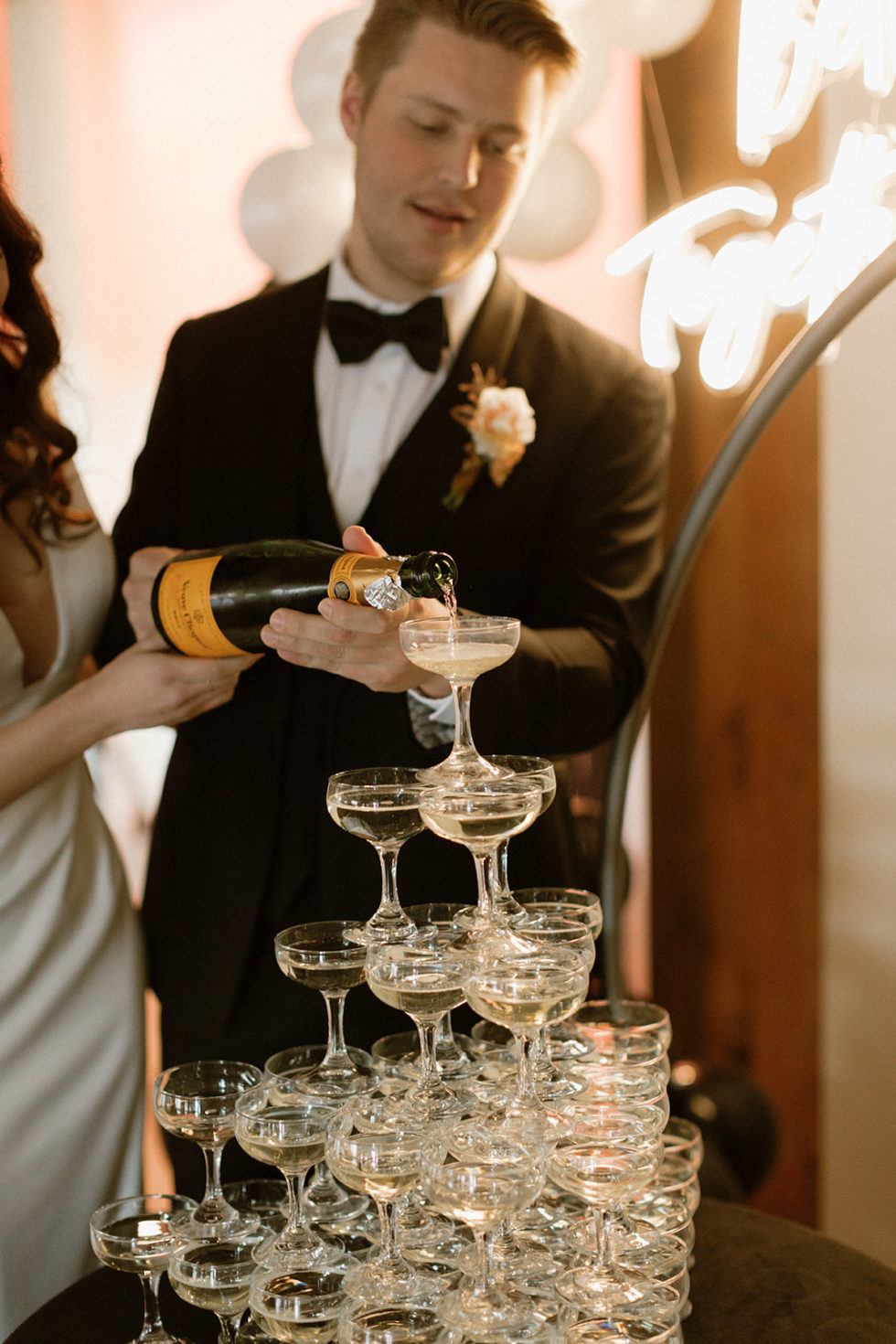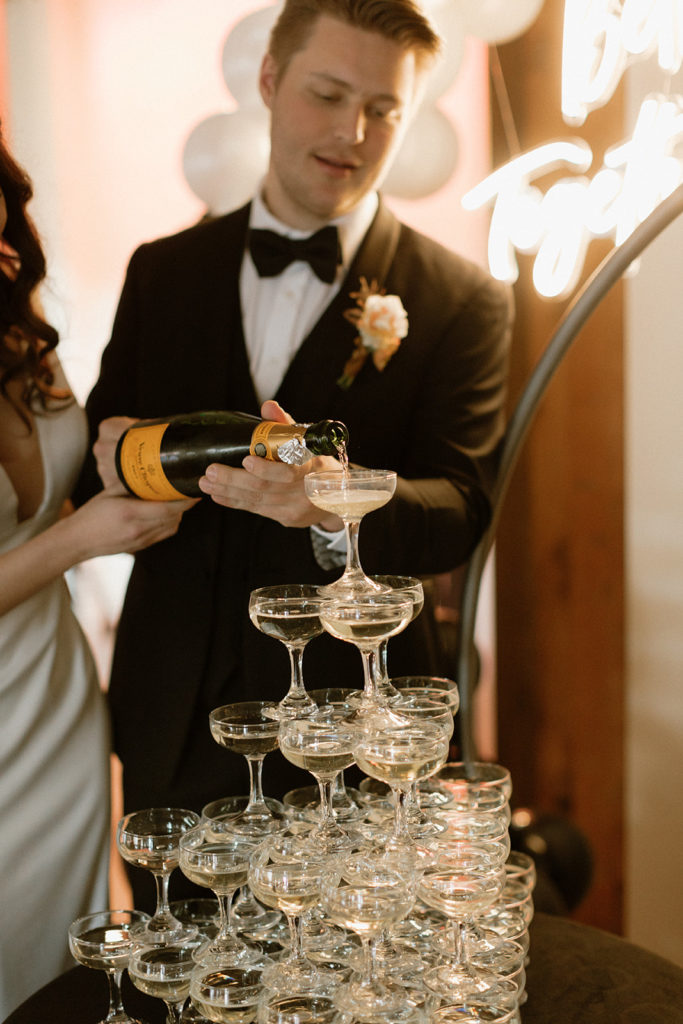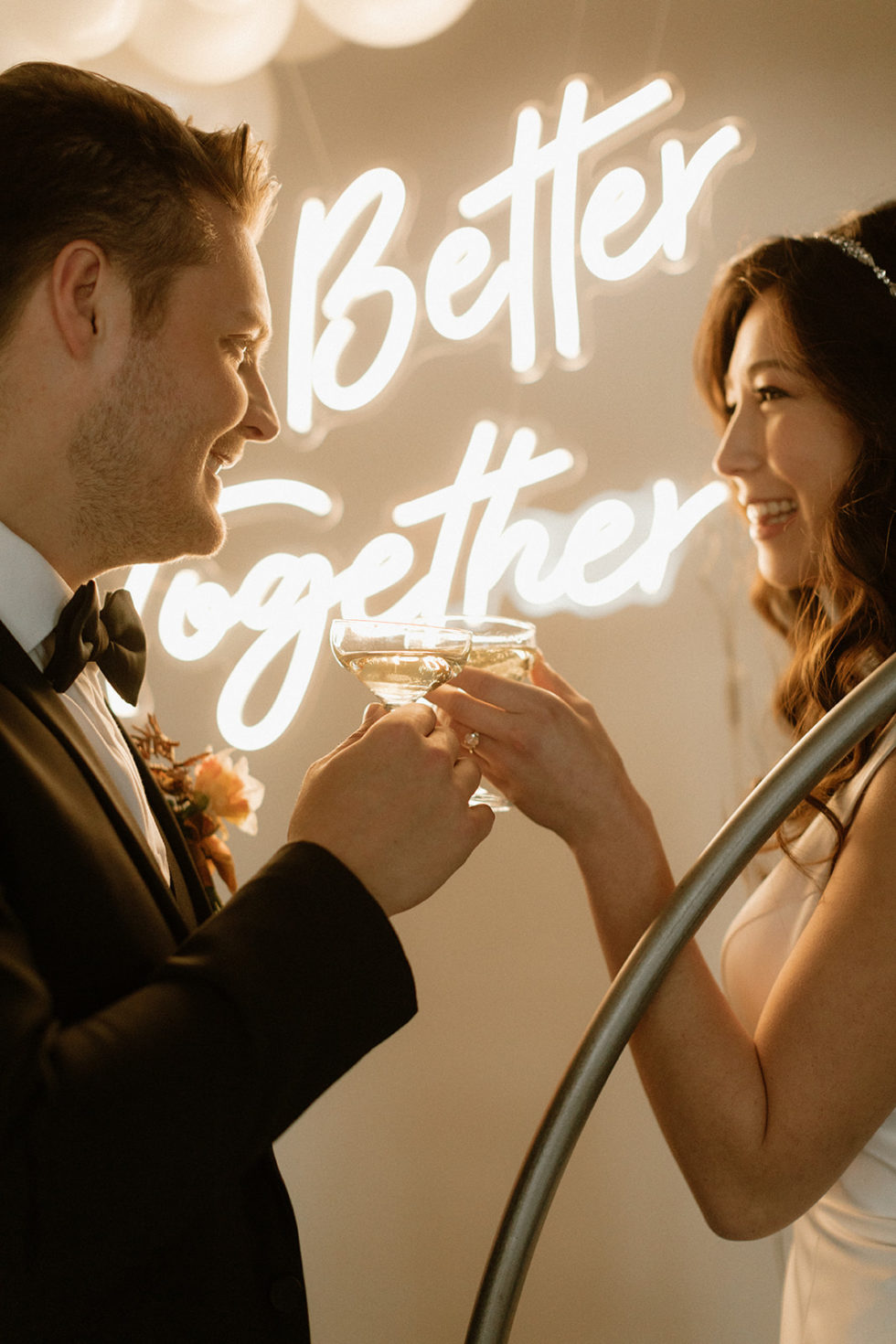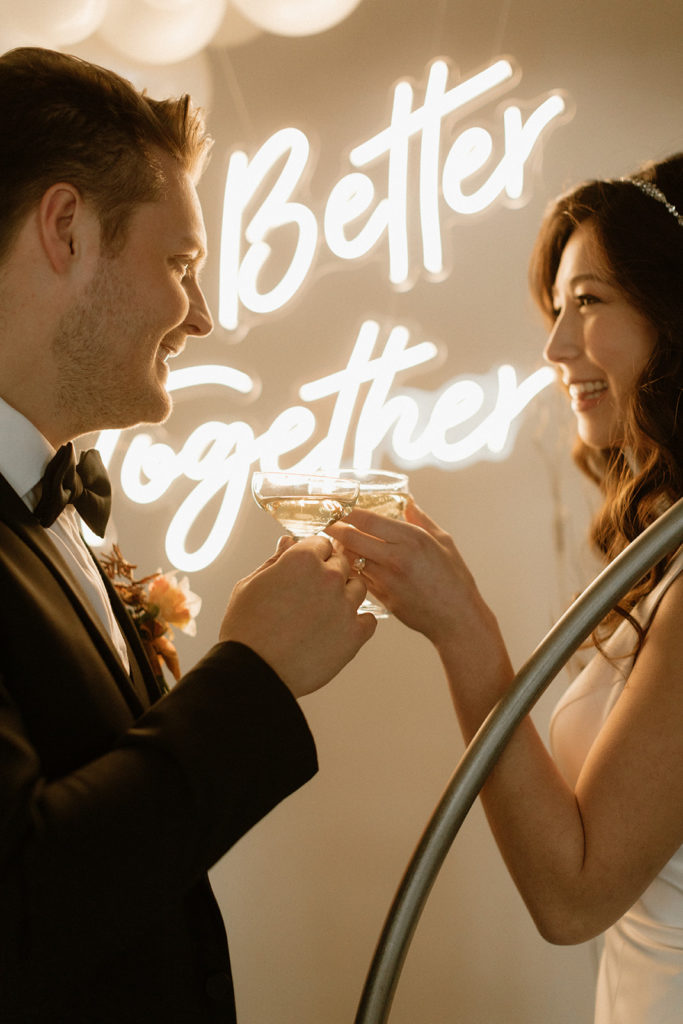 If you follow Emerald Engagements on Instagram you know I am obsessed with bows! And WOW – how fun is the back of this dress?! La Belle Elaine's is a cute local bridal shop on Eastlake. Fun fact – I used to work there when I first launched Emerald Engagements. If anyone needs to rent a tux Generation Tux is your place! They have so many options and make the process so easy! If you need a code for a discount, let me know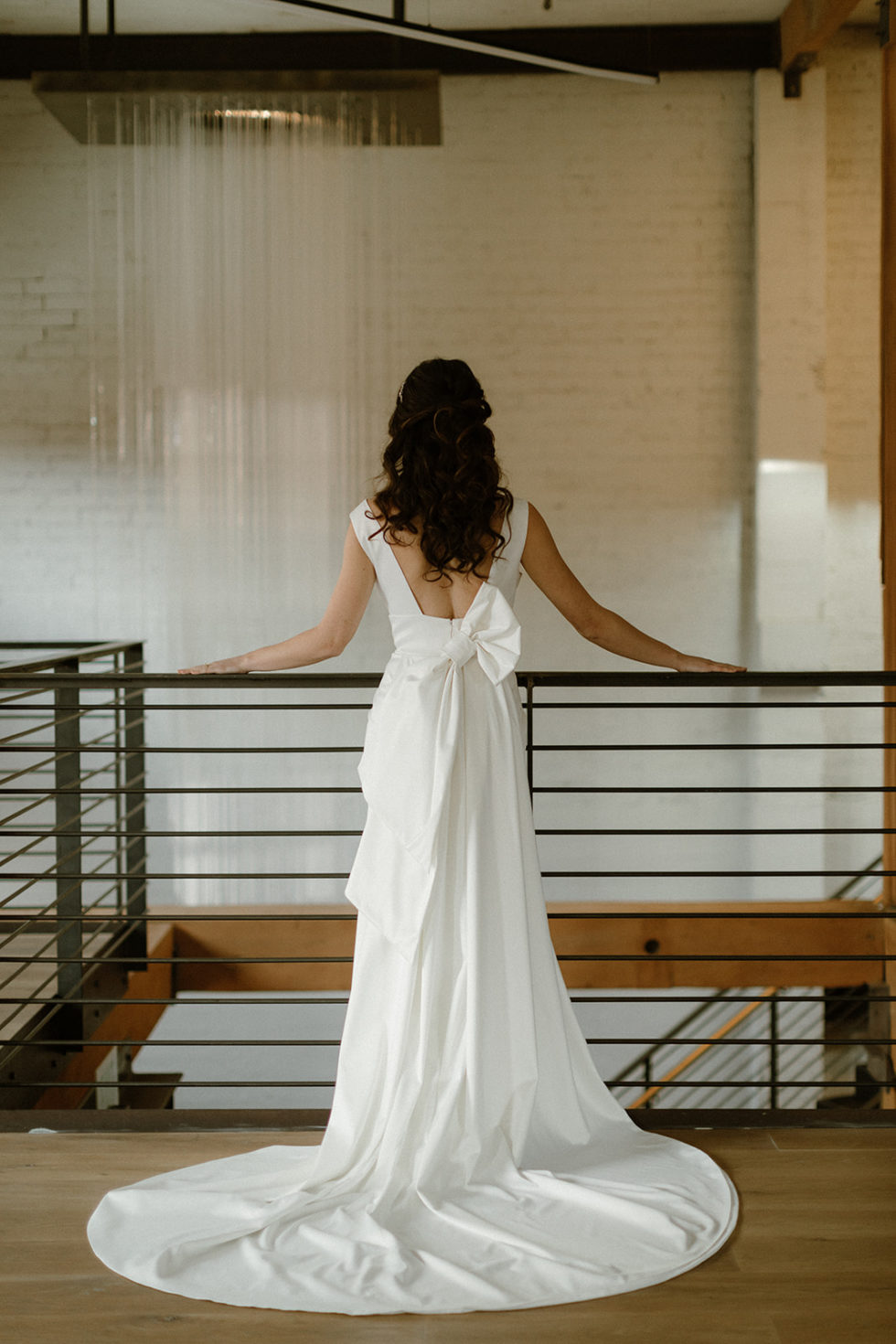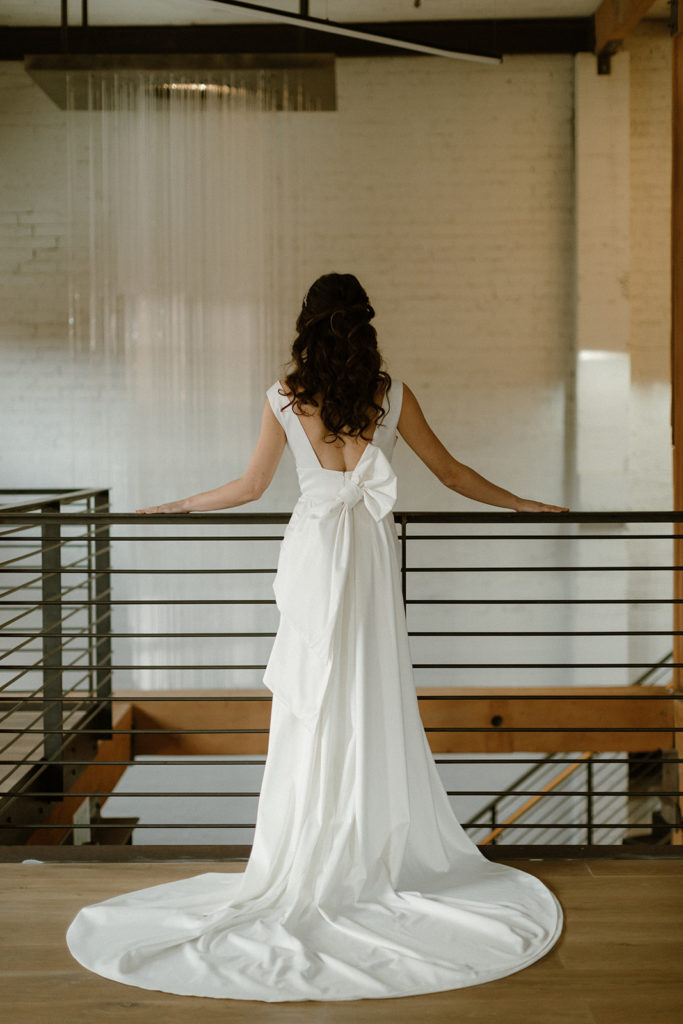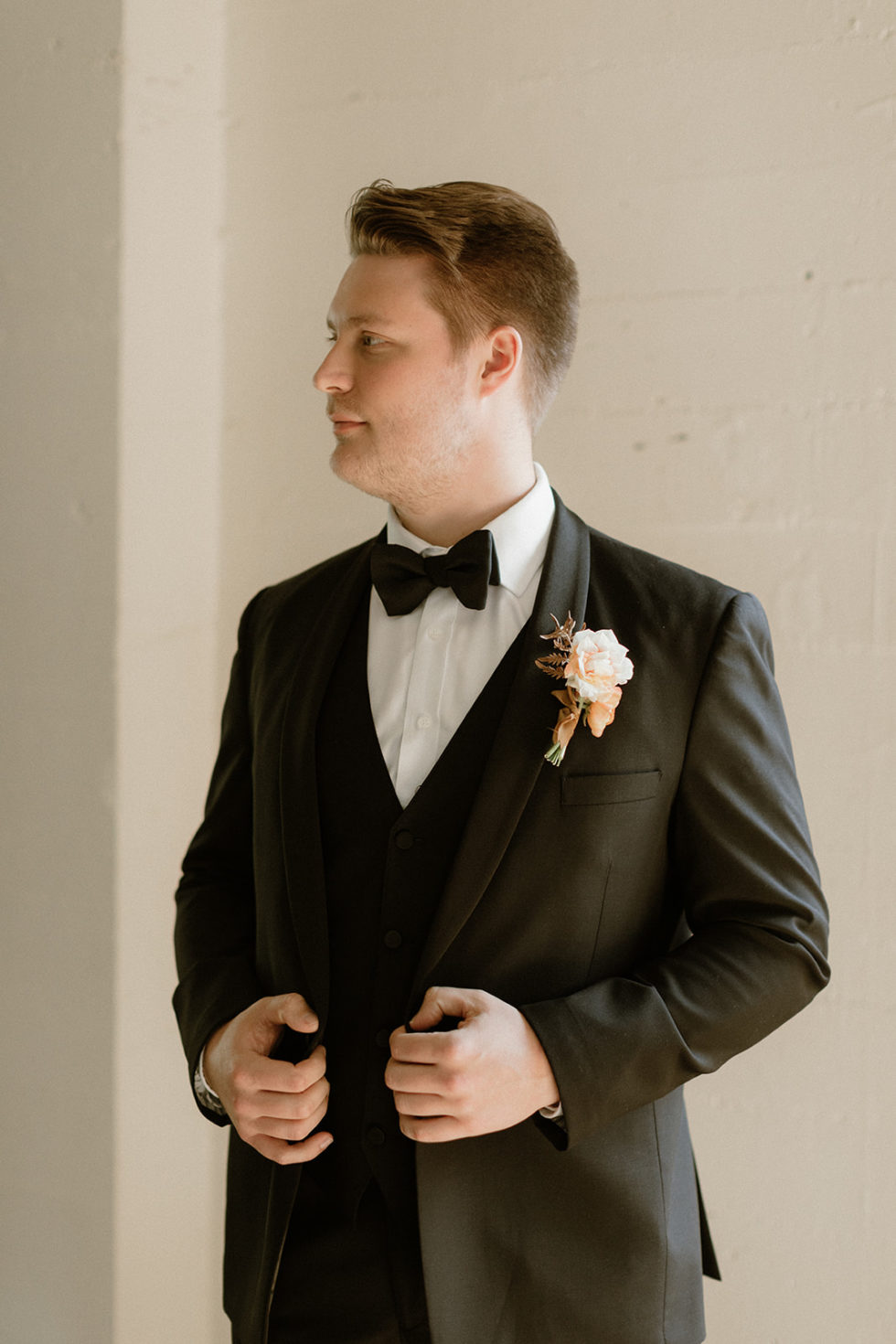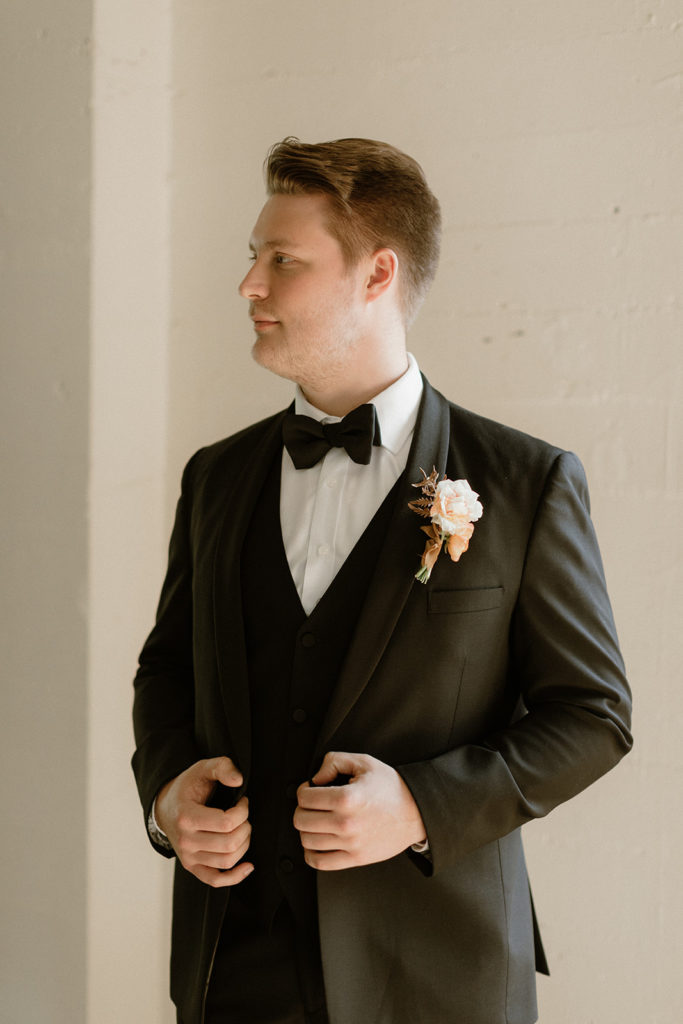 Holy flowers! Carolyn from Bloom Poet absolutely crushed it! I will give her all the credit that she came up with the "pops of citrus" idea and I immediacy fell in love with it!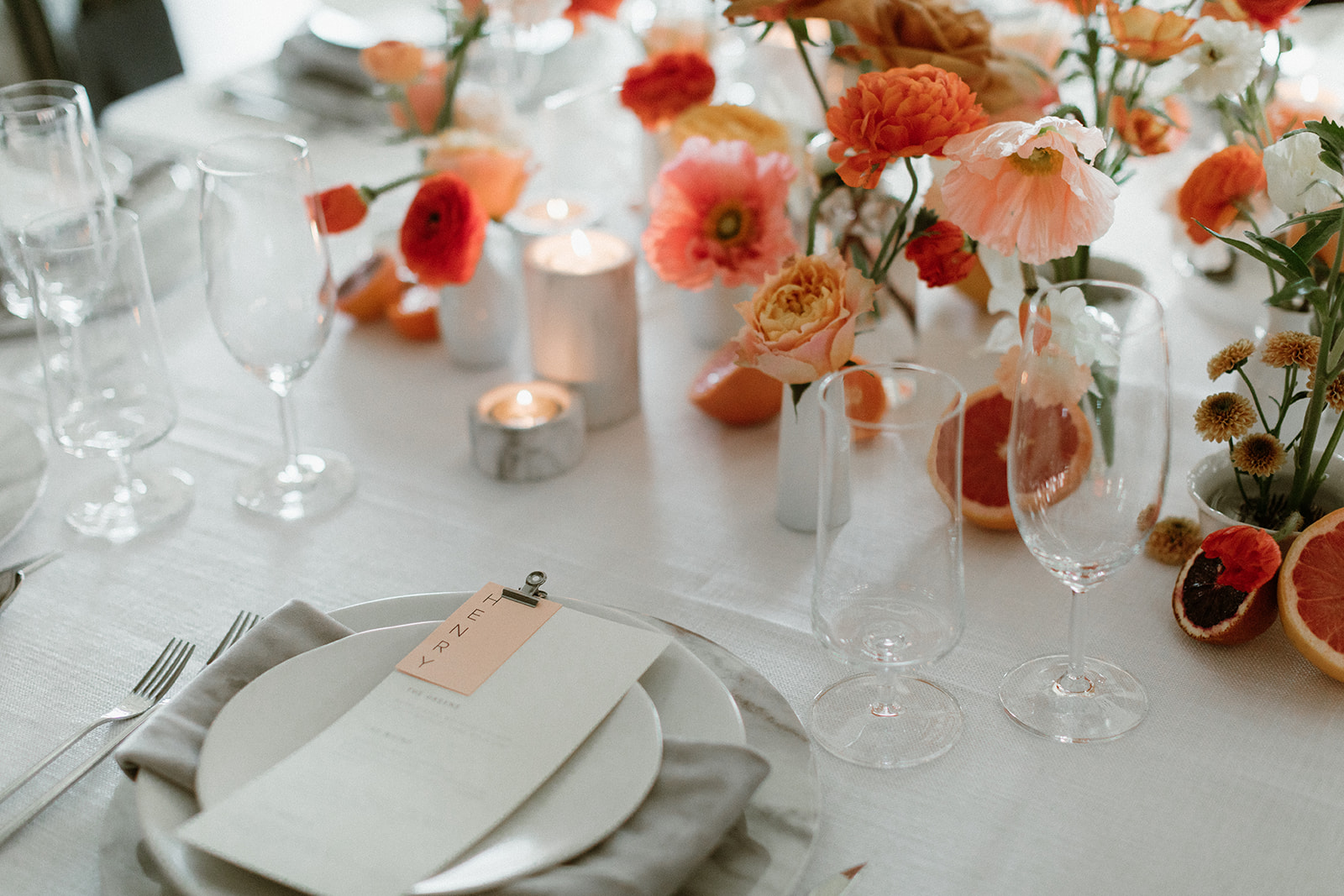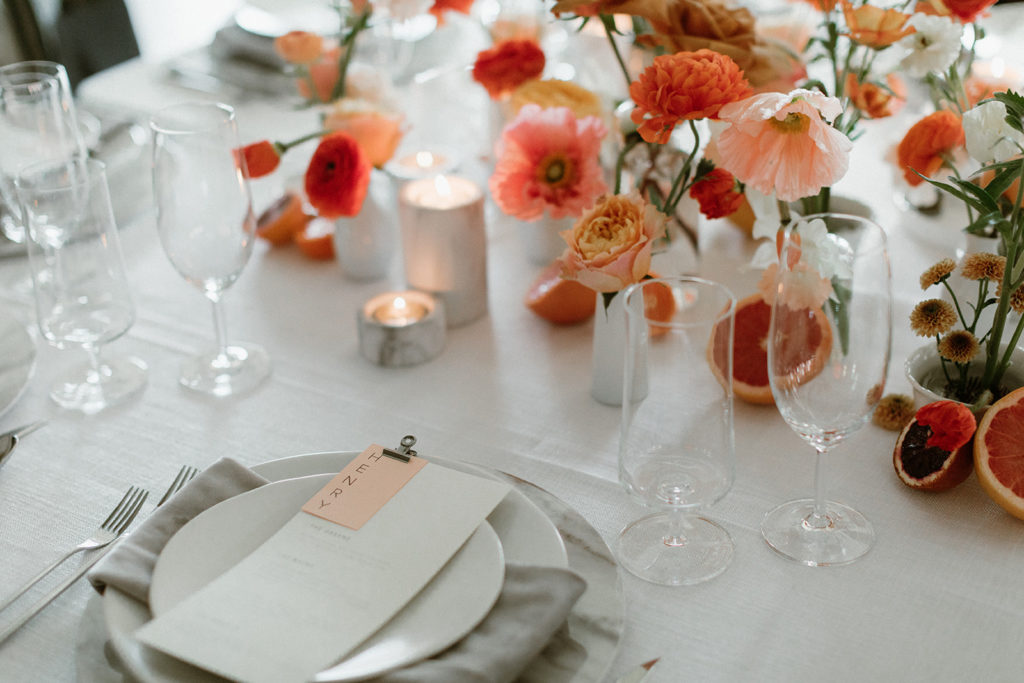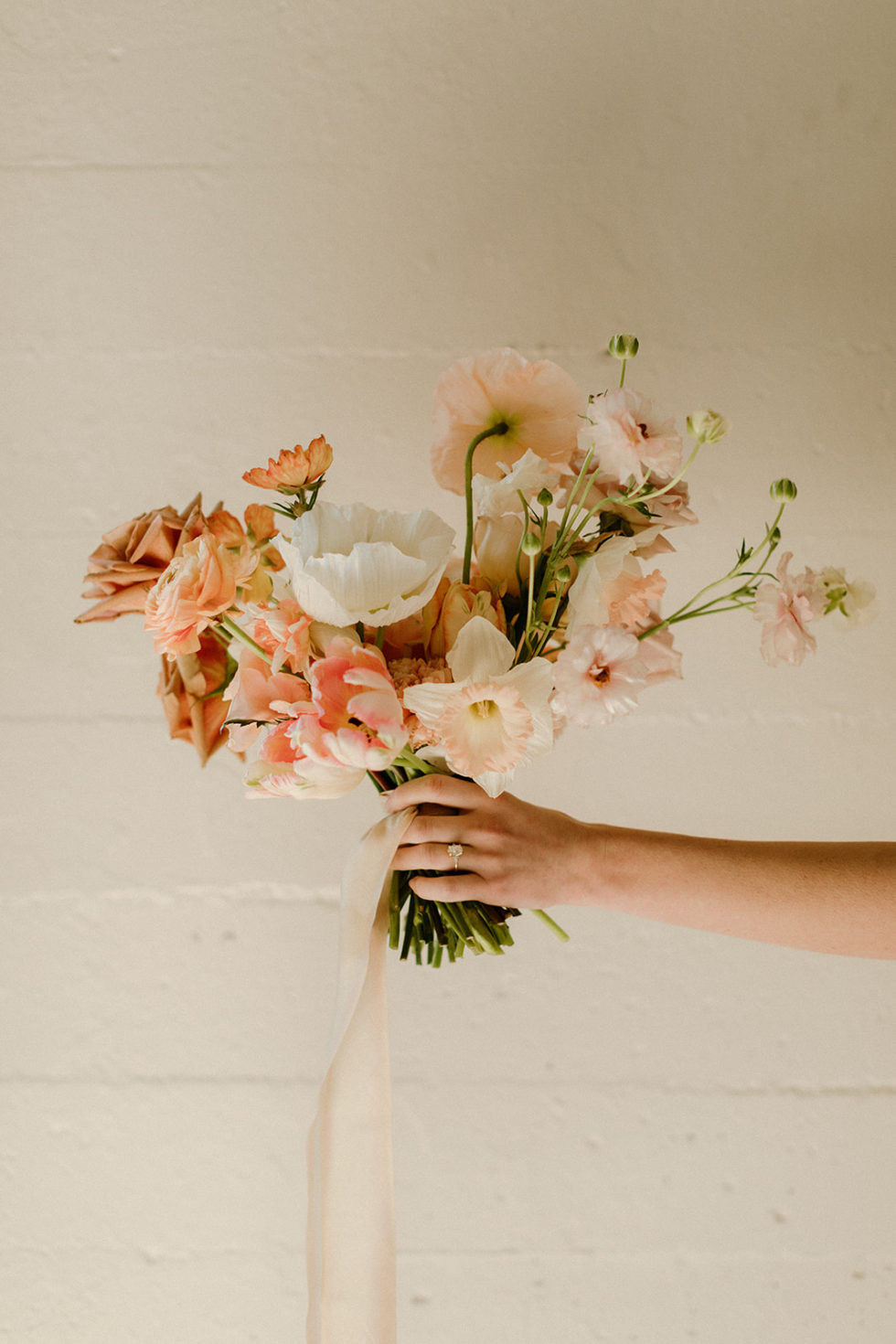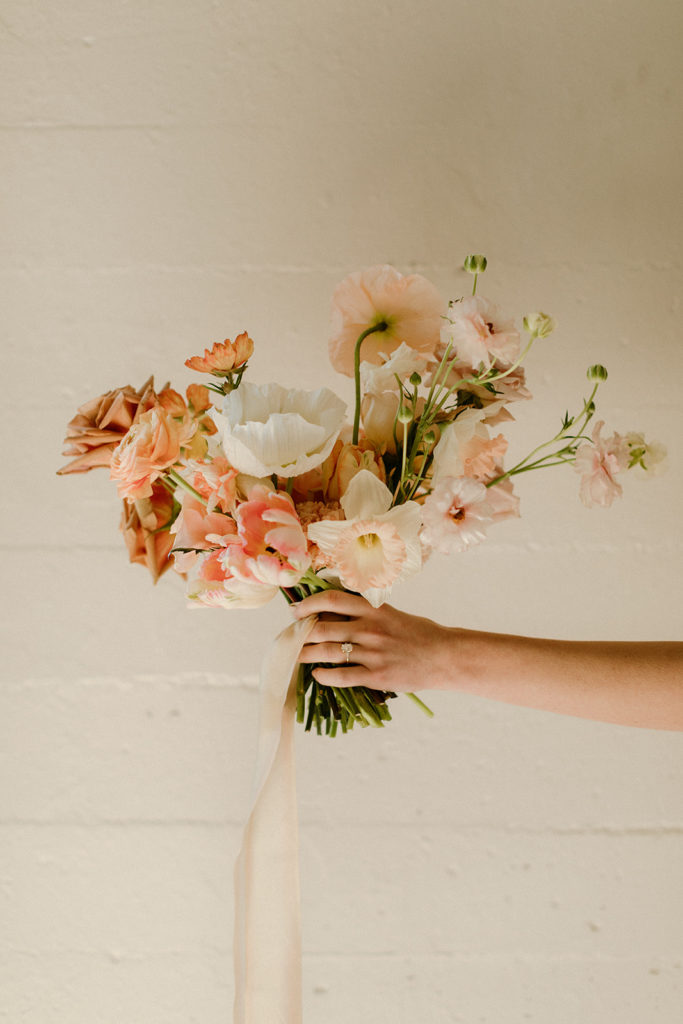 It's all about the details and timing everything together! Michelle Wight did it again ladies and gentleman, she provided the best of the best glam! Who knew Trophy Cupcakes offers adorable wedding cutting cakes to go with your dessert bar?! I mean who doesn't love a Trophy Cupcake! Reach out to Blake Design Studio for all your stationery needs and I promise you won't be disappointed! And of course, Vintage Ambiance providing the perfect black velvet sofa!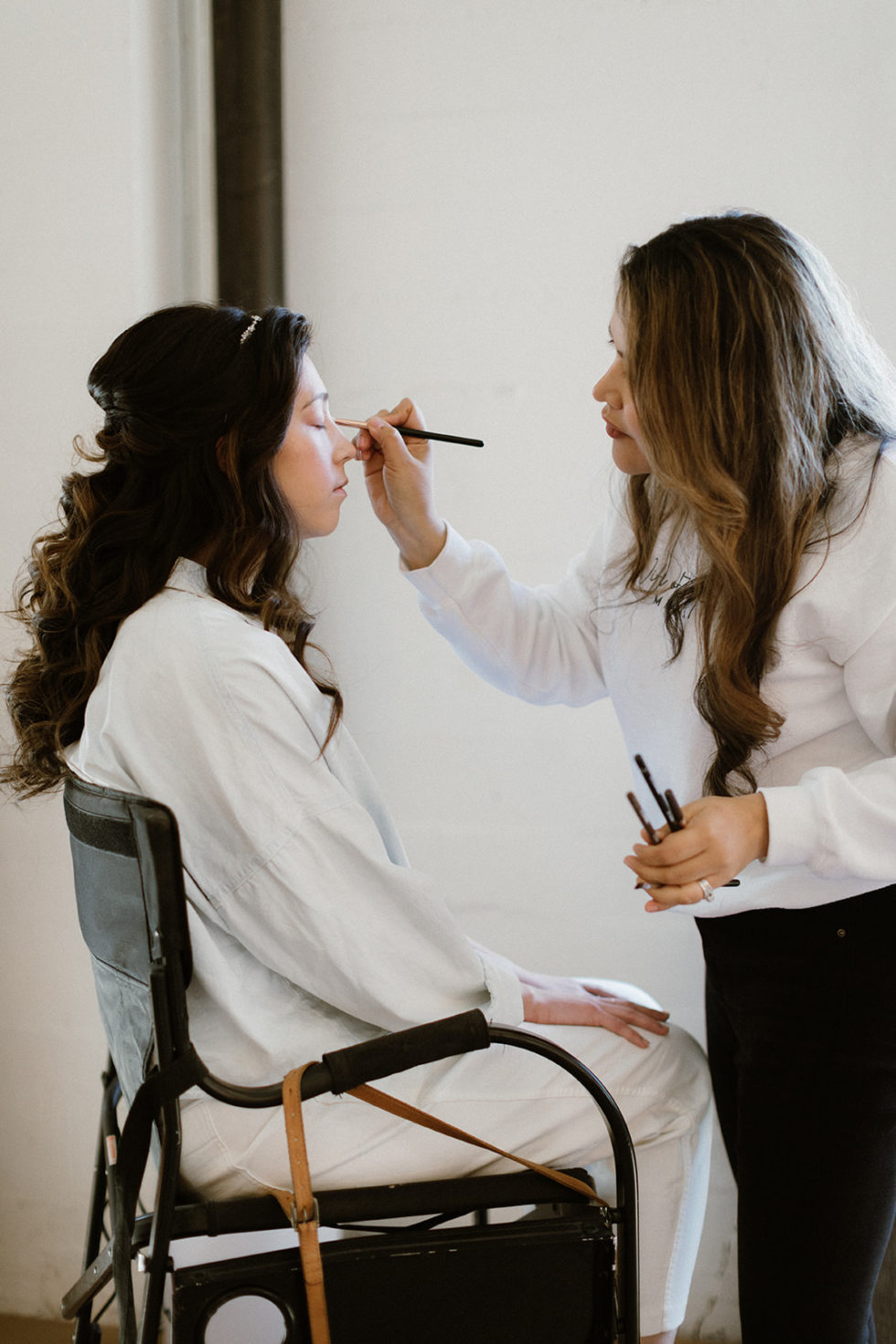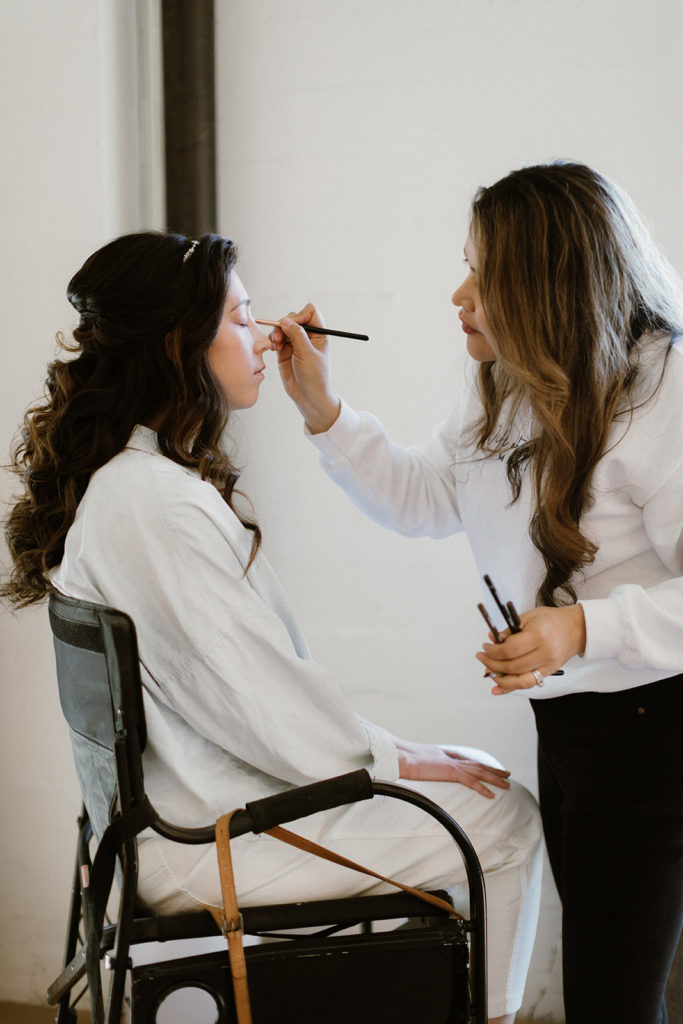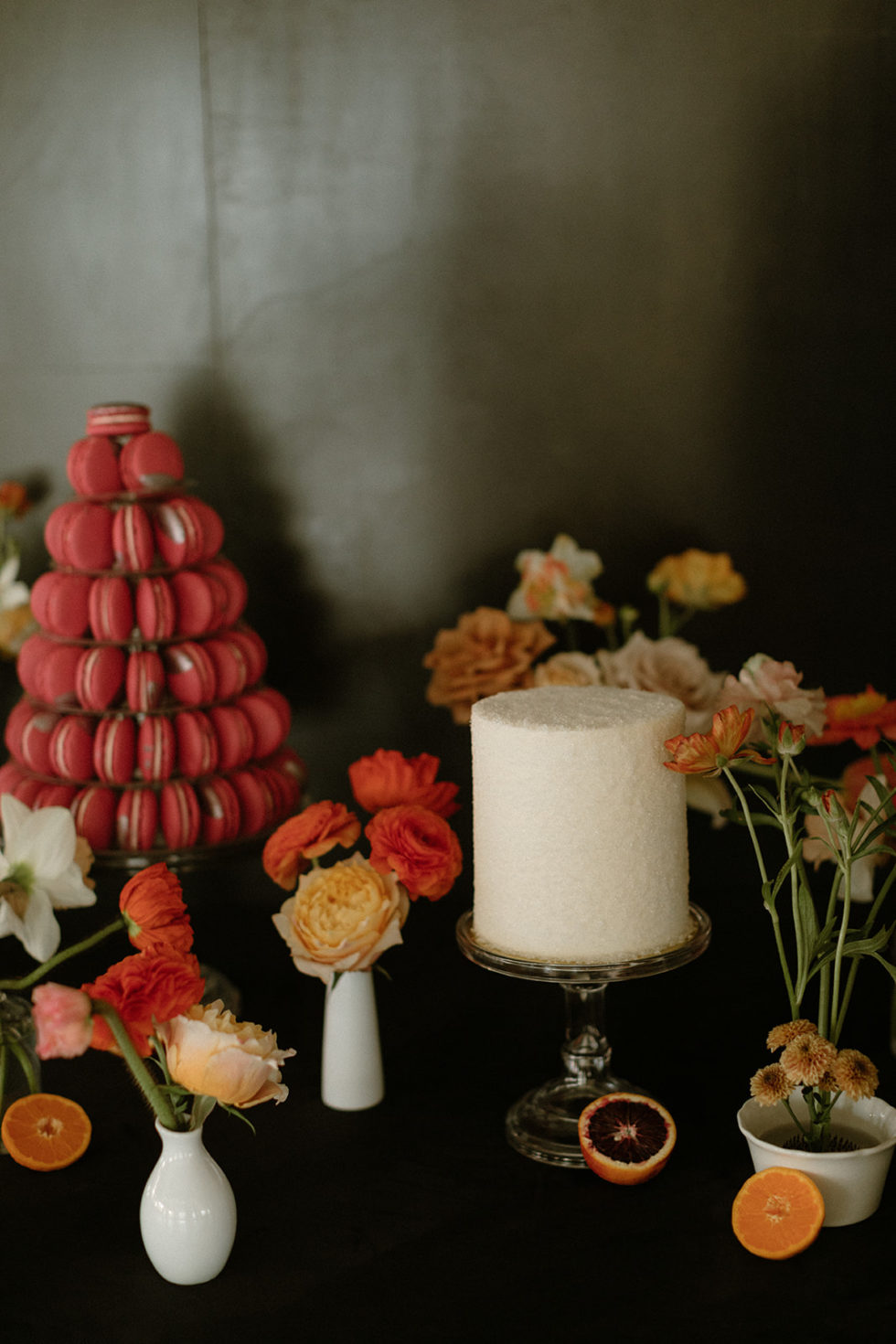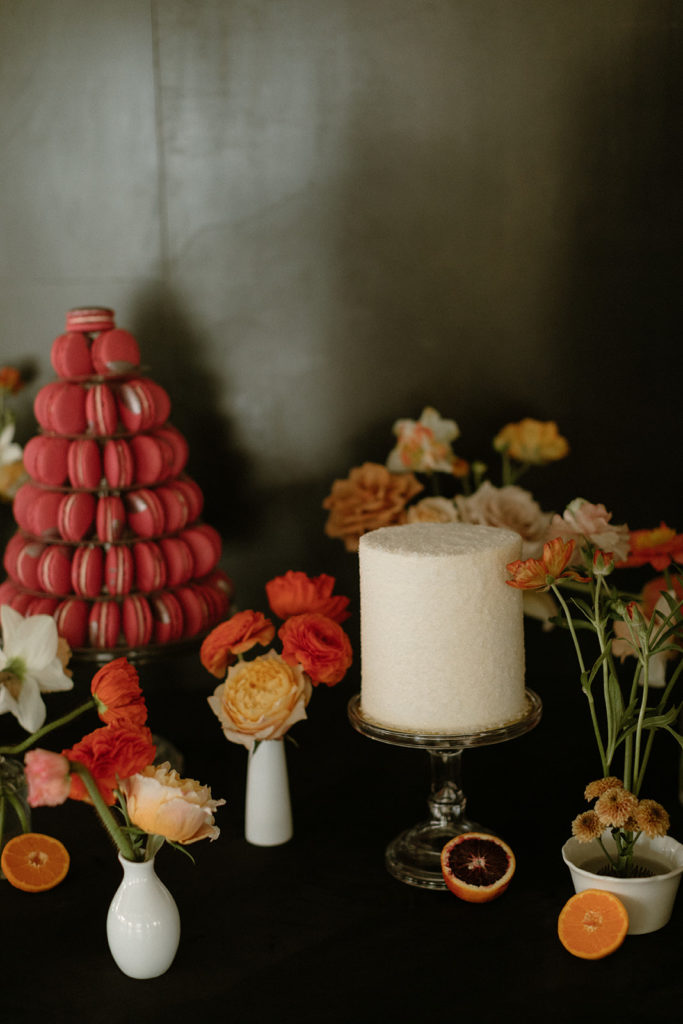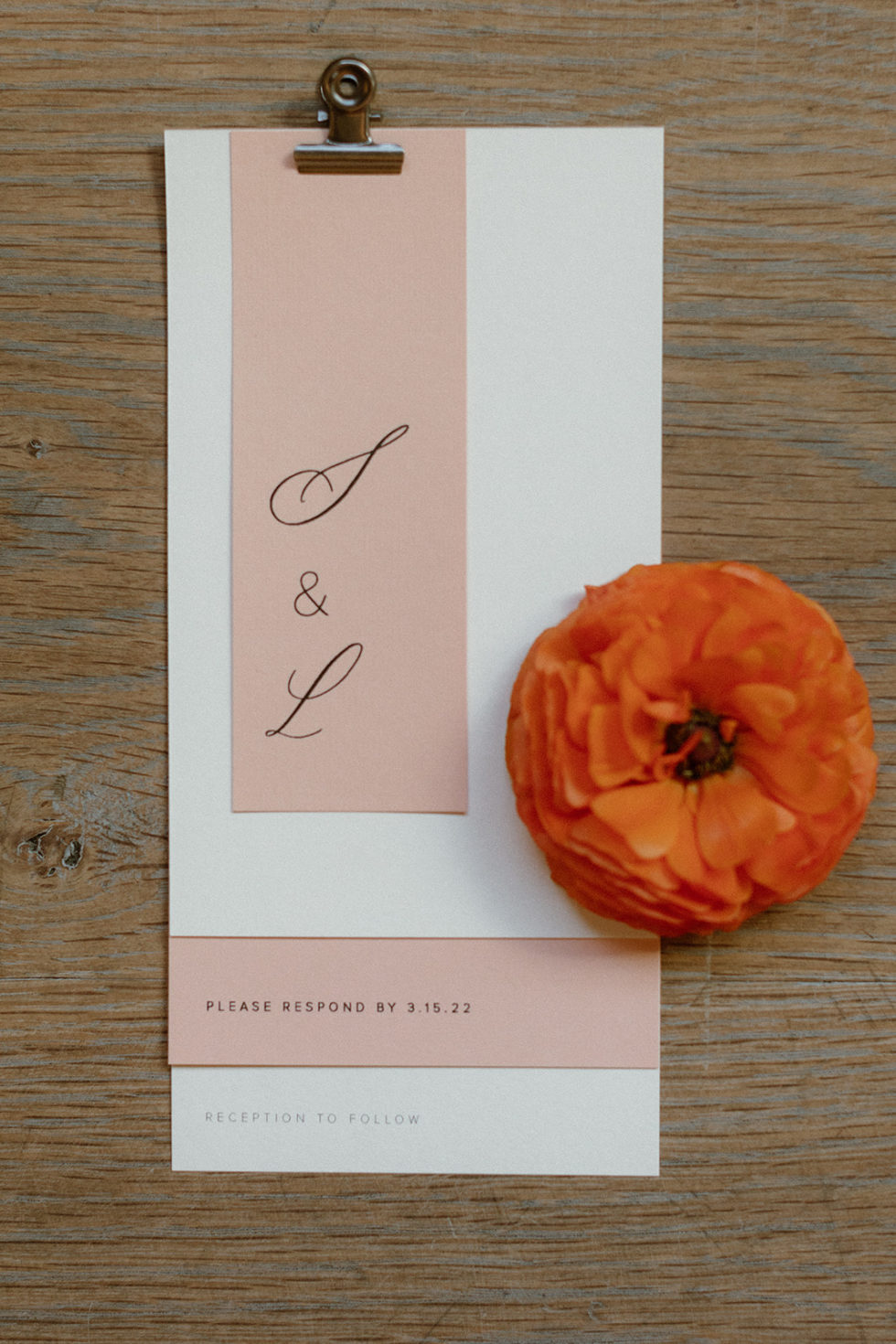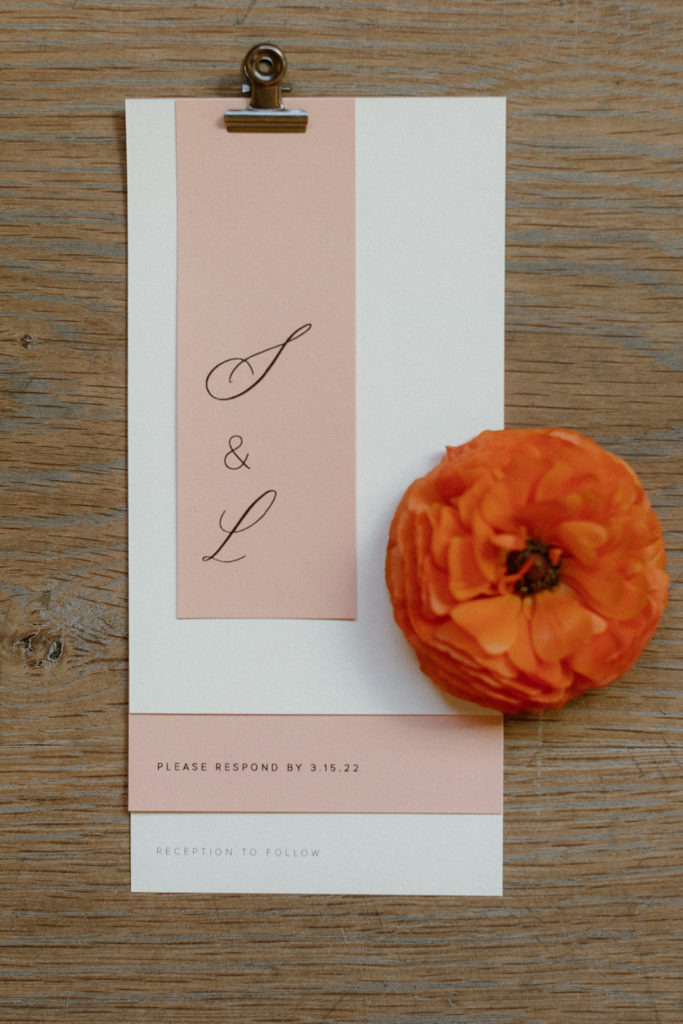 Venue: Block 41, Photo: Jessica Wood Photography, Caterer:  Foodz Catering, Florist: Bloom Poet , HMUA: Michelle Wight , Rentals: CORT Party Rental and Vintage Ambiance , Stationery: Blake Design Studio , Balloons: Smash Baby Smash , Dessert: Trophy Cupcakes , Lighting: Crimson Haze Event Lighting , Dress: La Belle Elaine's Tux: Generation Tux
Industry Night
The styled shoot wrapped up around 3pm and we had just about 90 minutes to flip the space, get more vendors loaded in and set up and things repurposed! We tore down the kings table we had set for the styled shoot and replaced the space with a handful of cocktails tables, five food stations and a live band!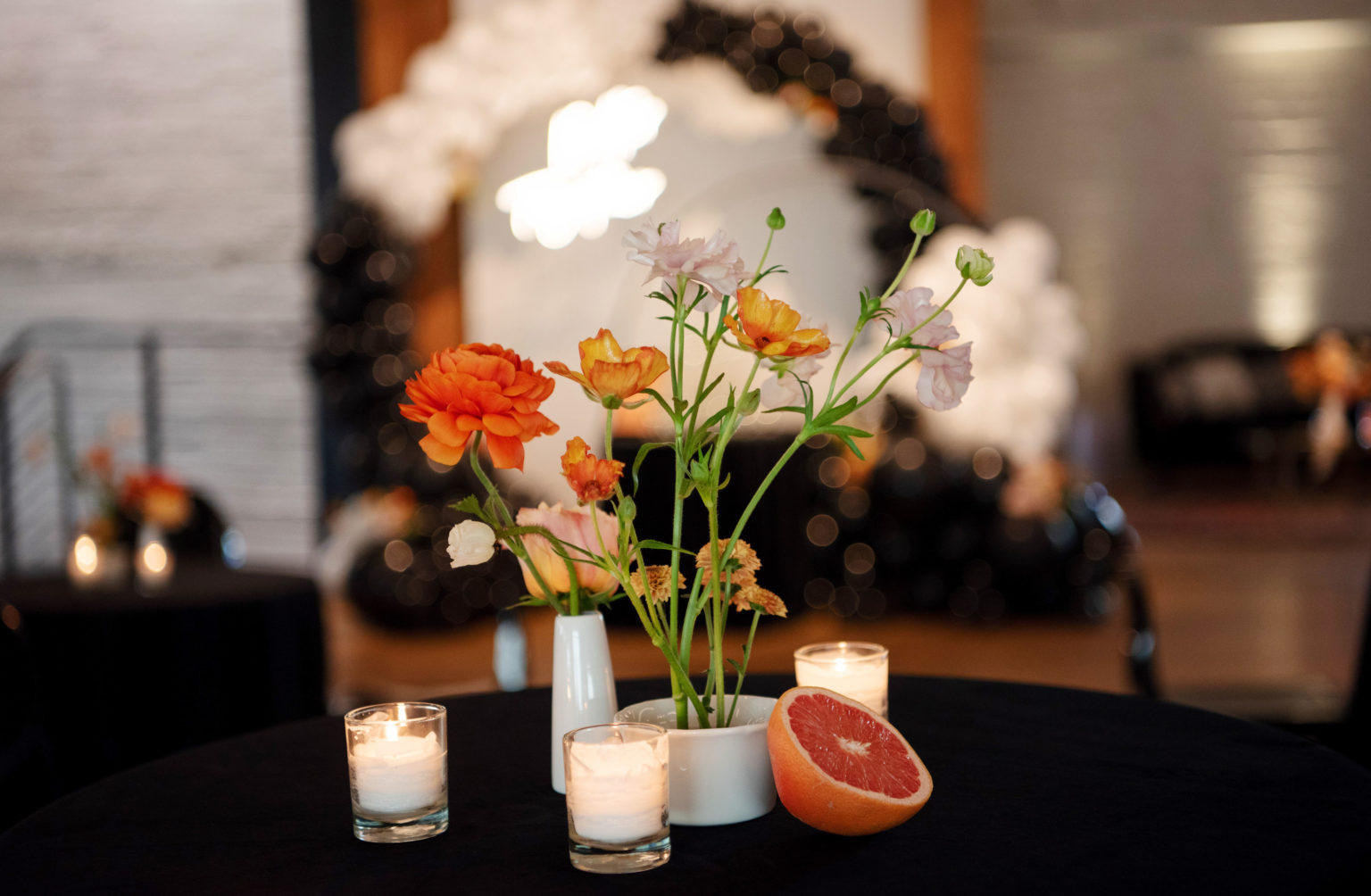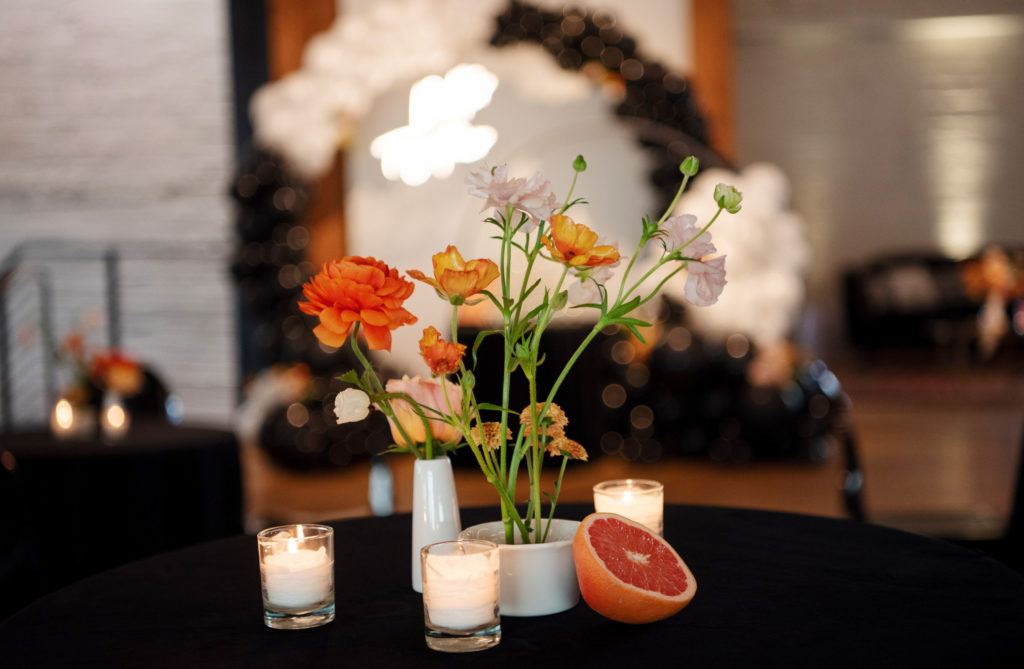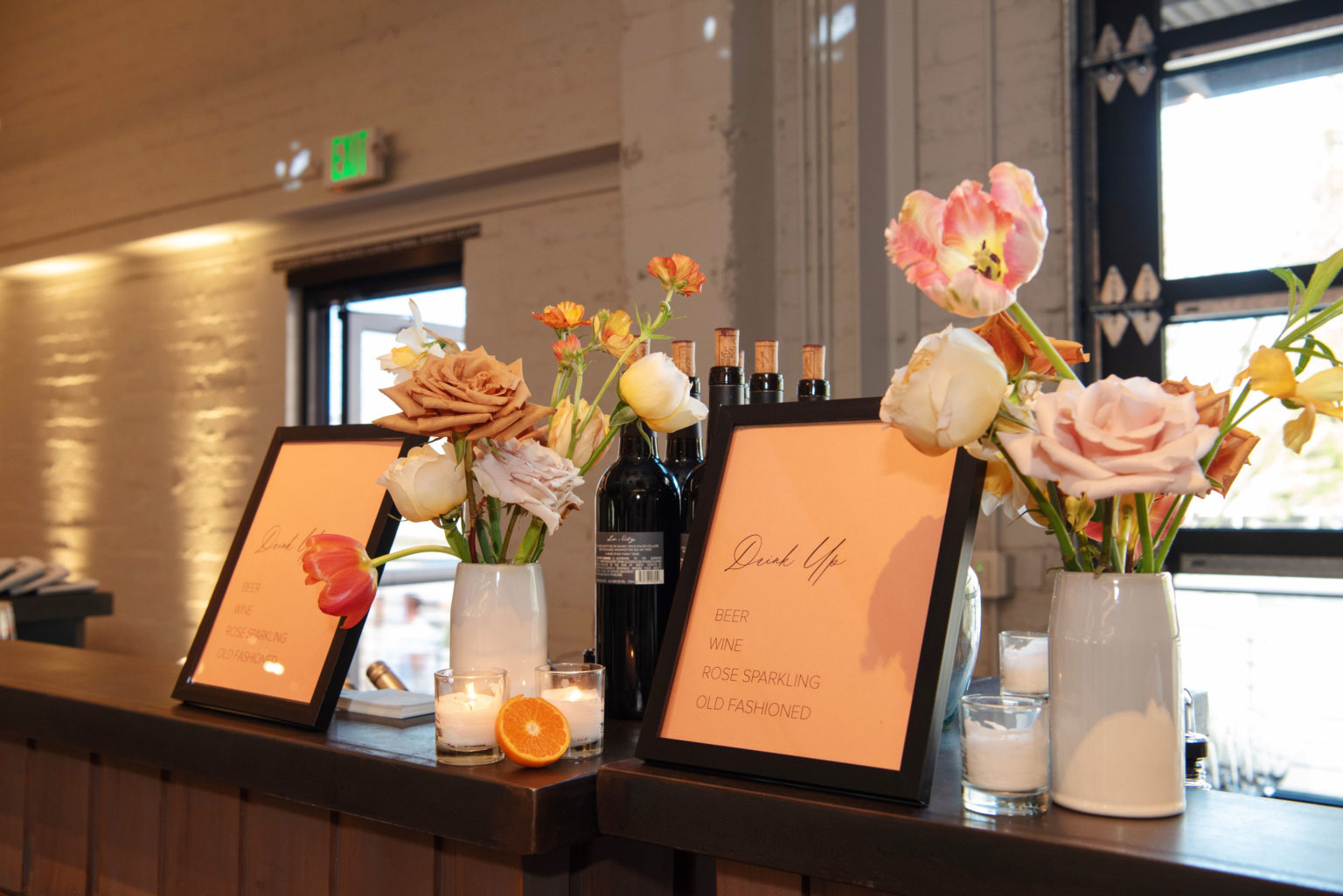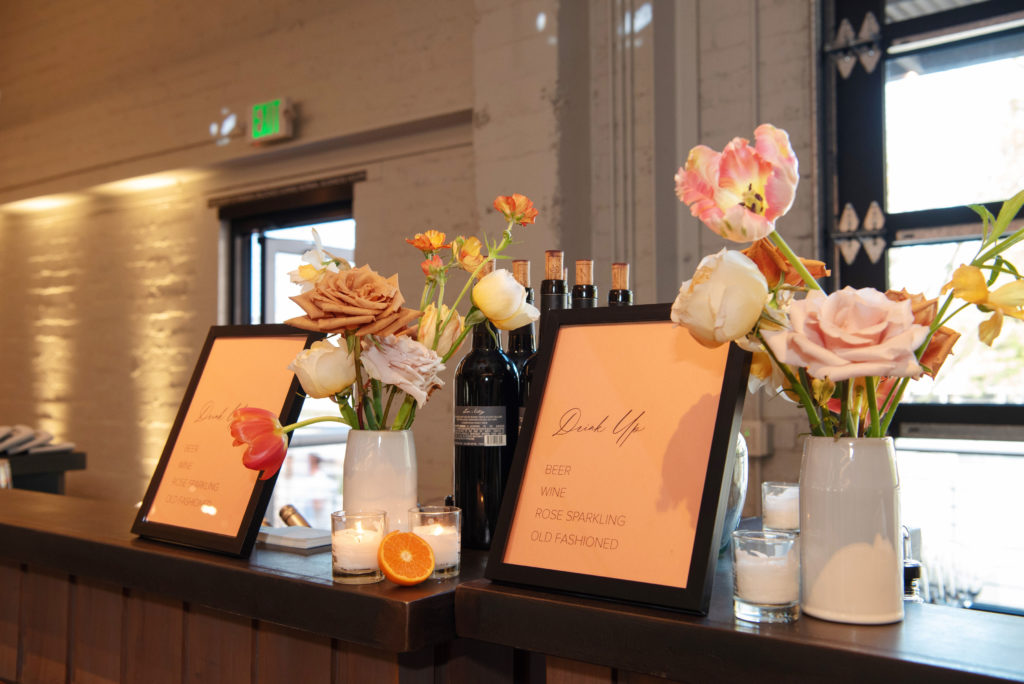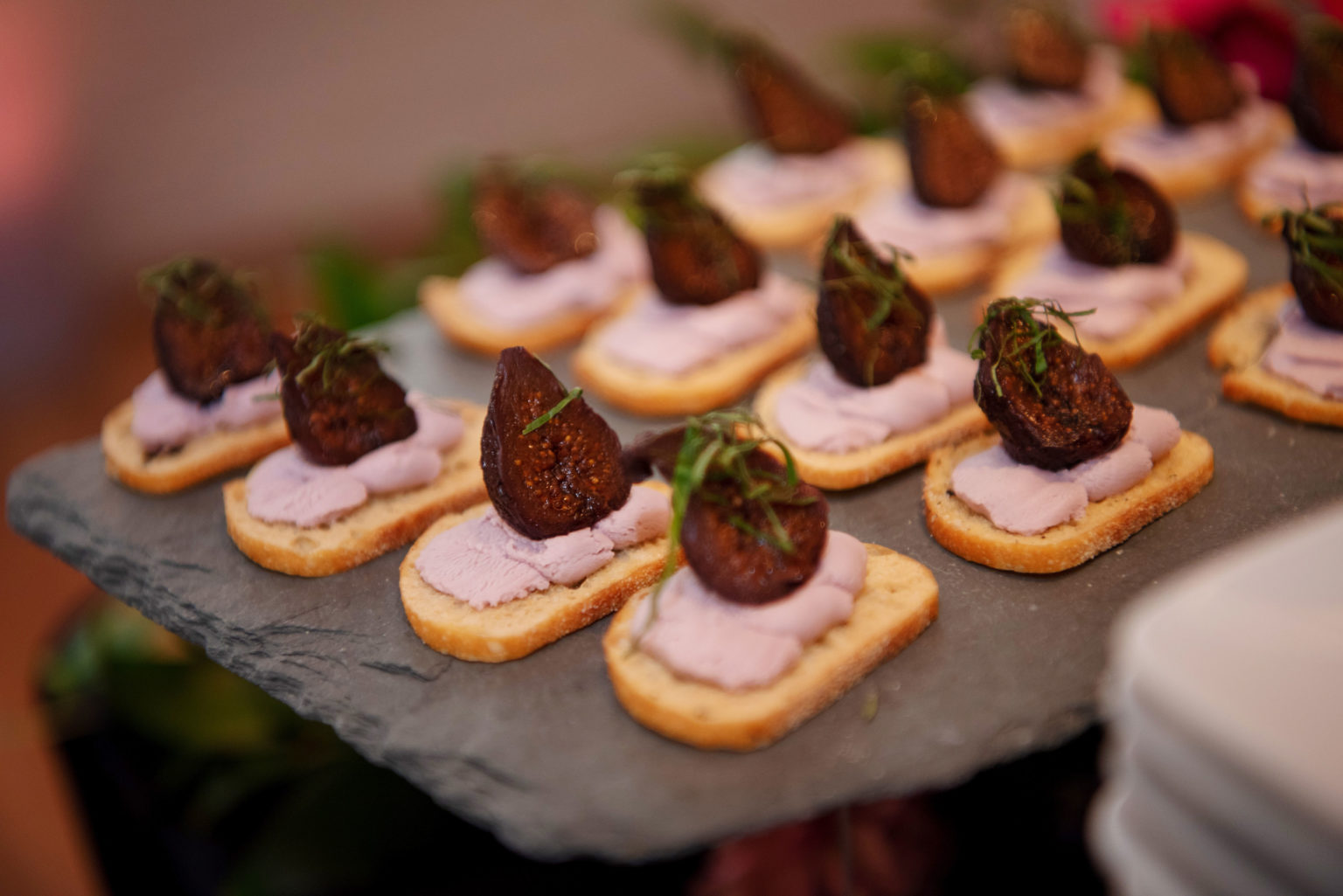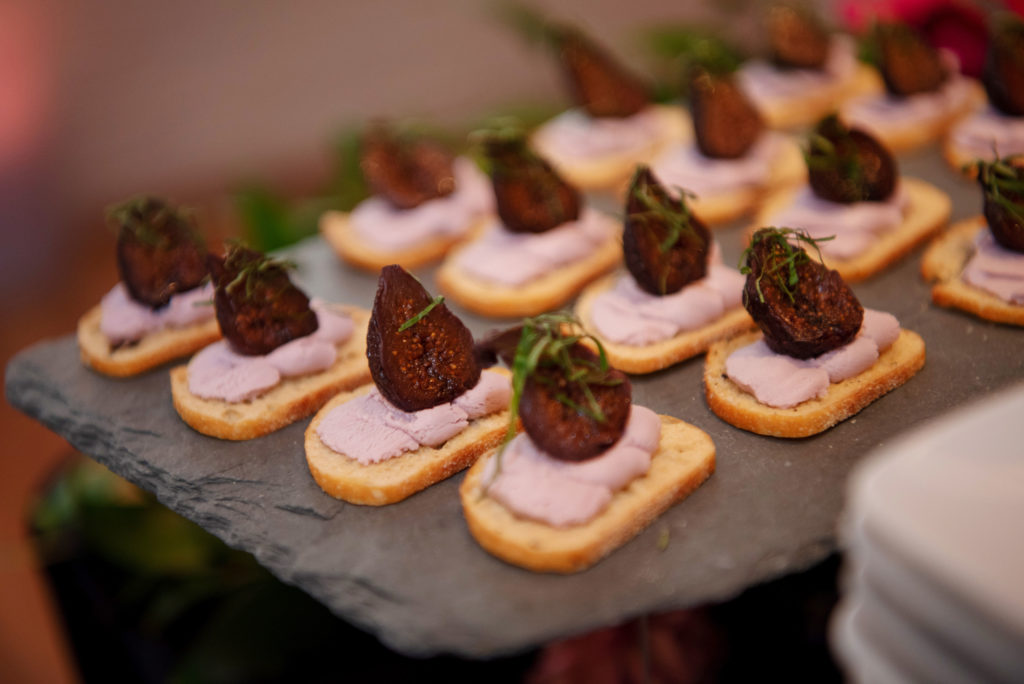 And let the party begin! Vendors got to see old vendors that haven't had the chance to see in over two years and meet the newbies of the industry. We were honestly quit shocked how quickly we sold out of tickets and how fast the room filled up on the event day!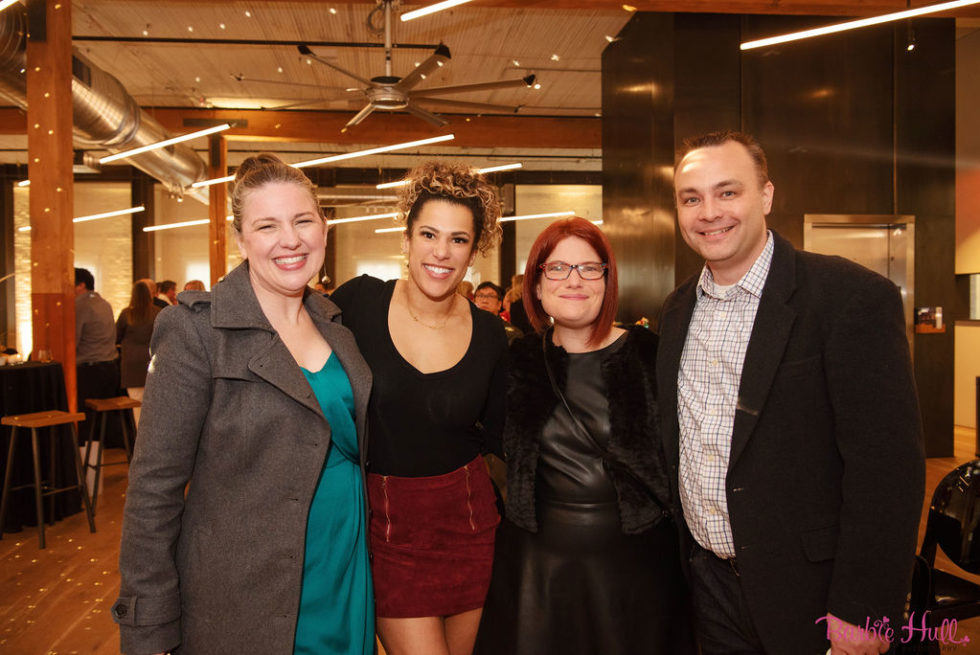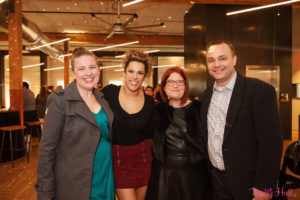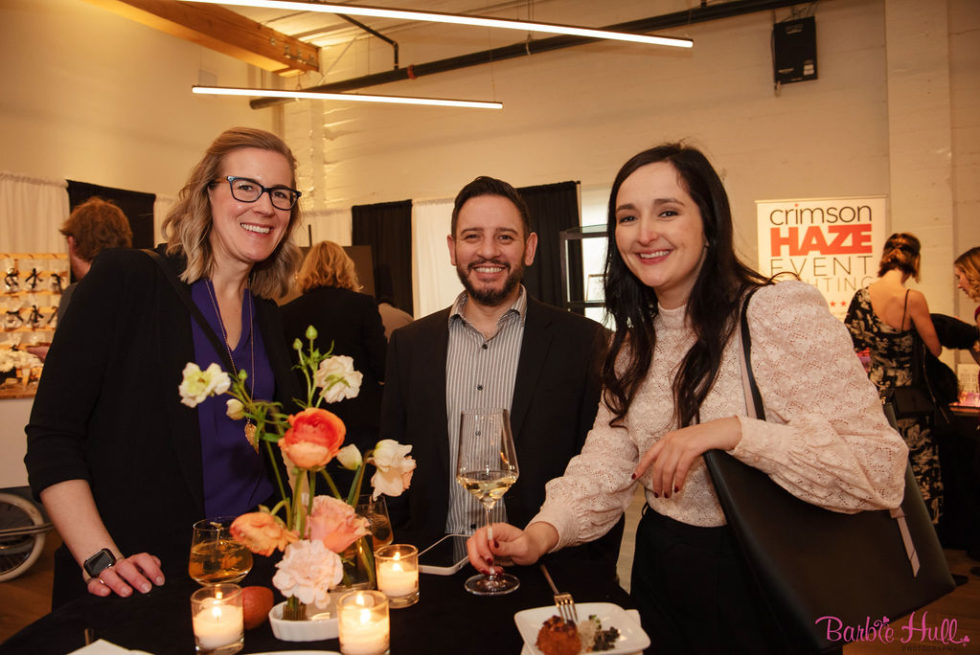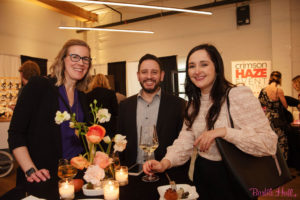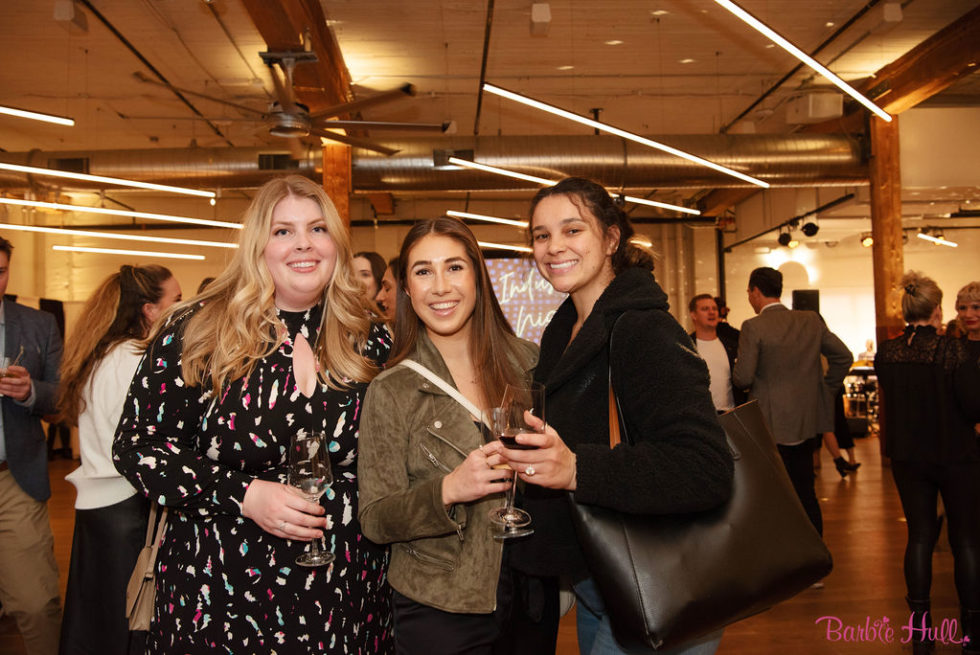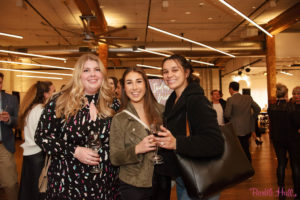 Who else is obsessed with the disco ball theme?! We definitely are! Crimson Haze Event Lighting did a phenomenal job bringing these disco balls to life.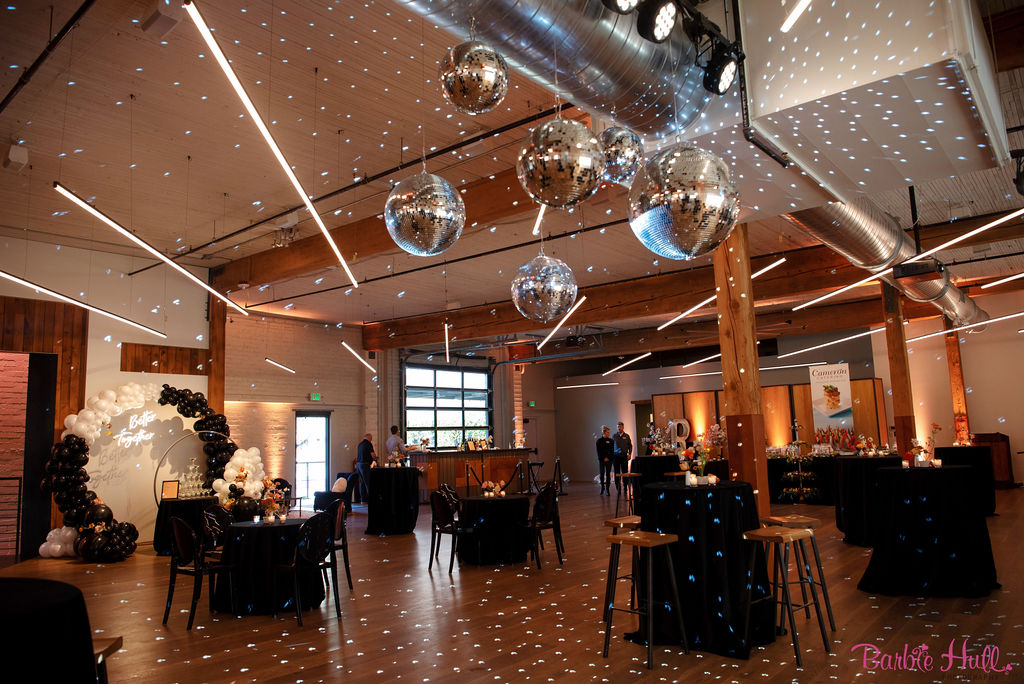 The Blue Wave Band had the crowd going! They provided an eight piece band and was amazing! At the end of the event the crowd was yelling encore – no one wanted the party to end!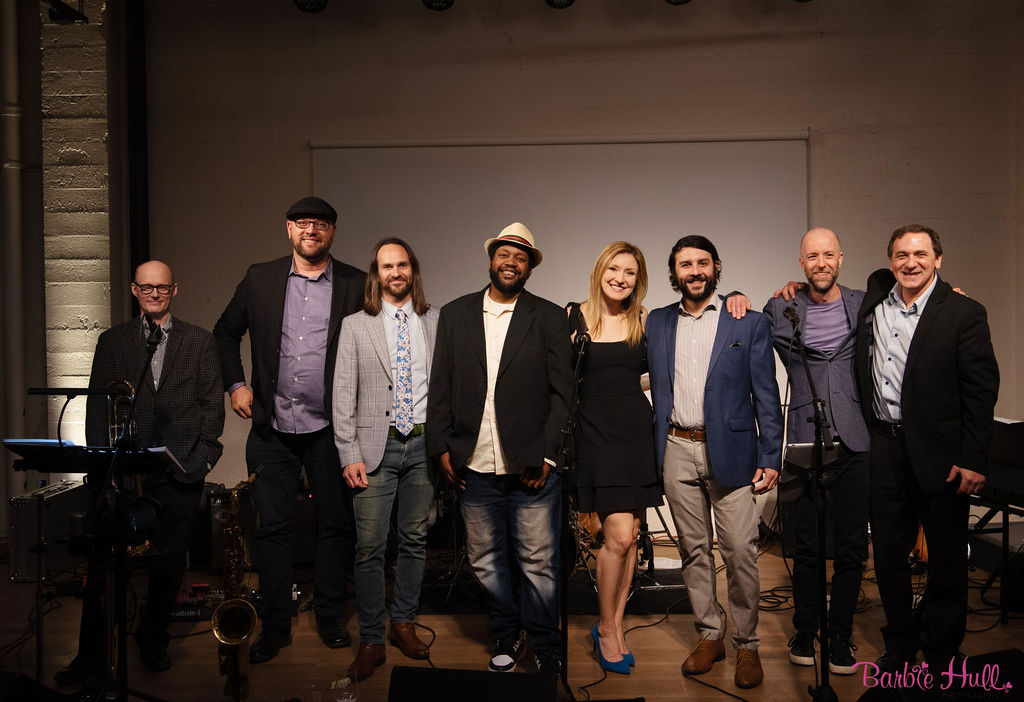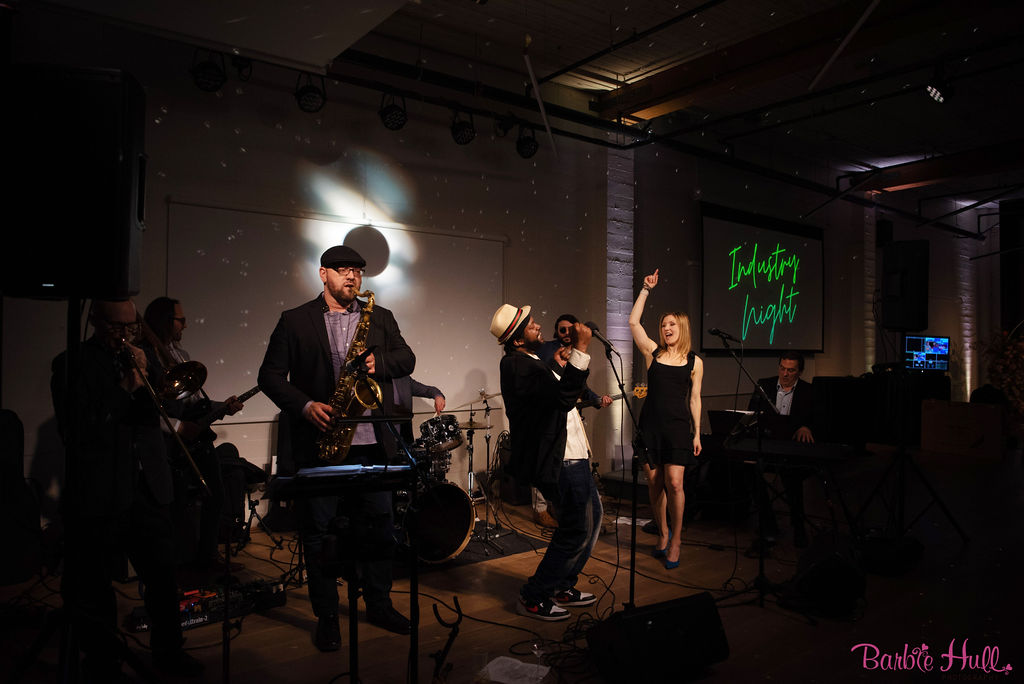 If you hold an event at Block 41 you get to choose from five amazing caterers – Kaspers, Cameron Catering, Ravishing Radish, Foodz Catering, Blue Ribbon Cooking! If I am being honest, I don't know how you pick which one! All five are delicious. Each caterer provided a food station plus passed appetizers! There were meatballs galore, a crepe station, a pizza station, more charcuterie than you could imagine and a whole area dedicated to all dietary needs!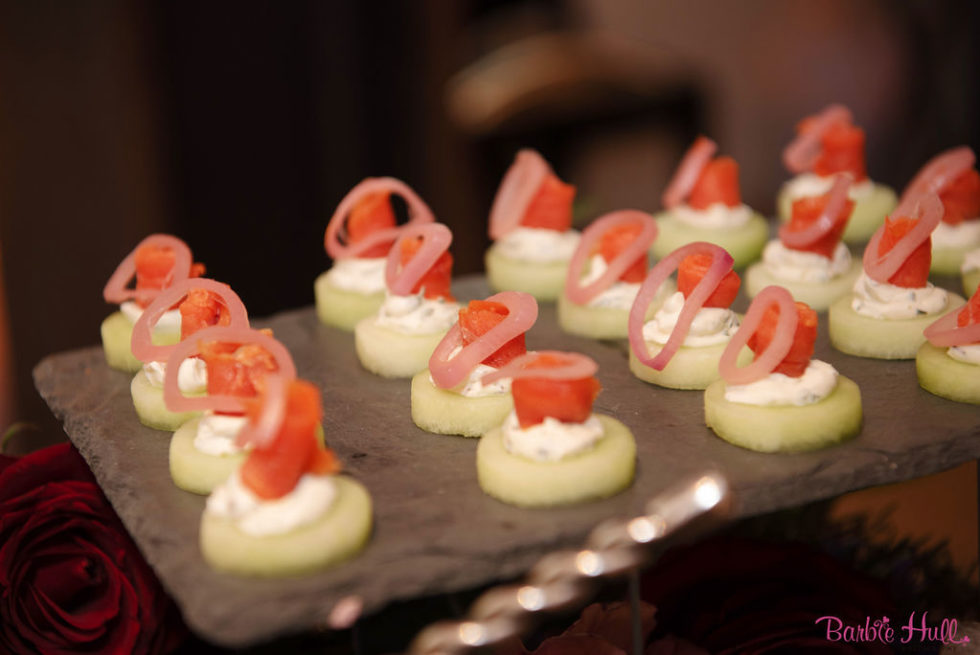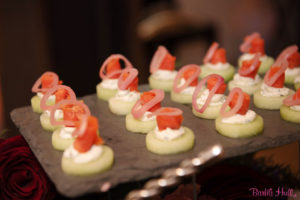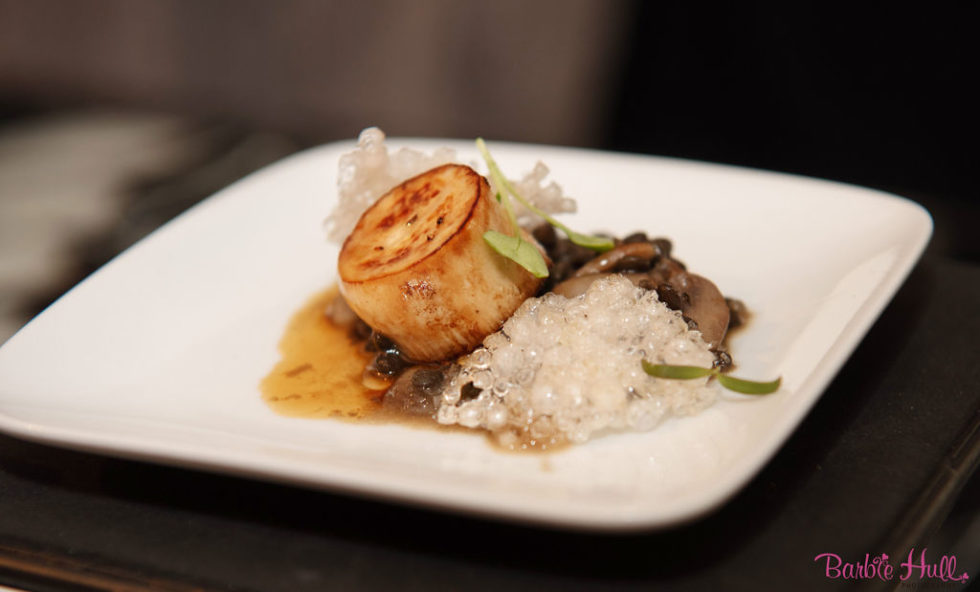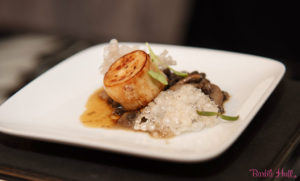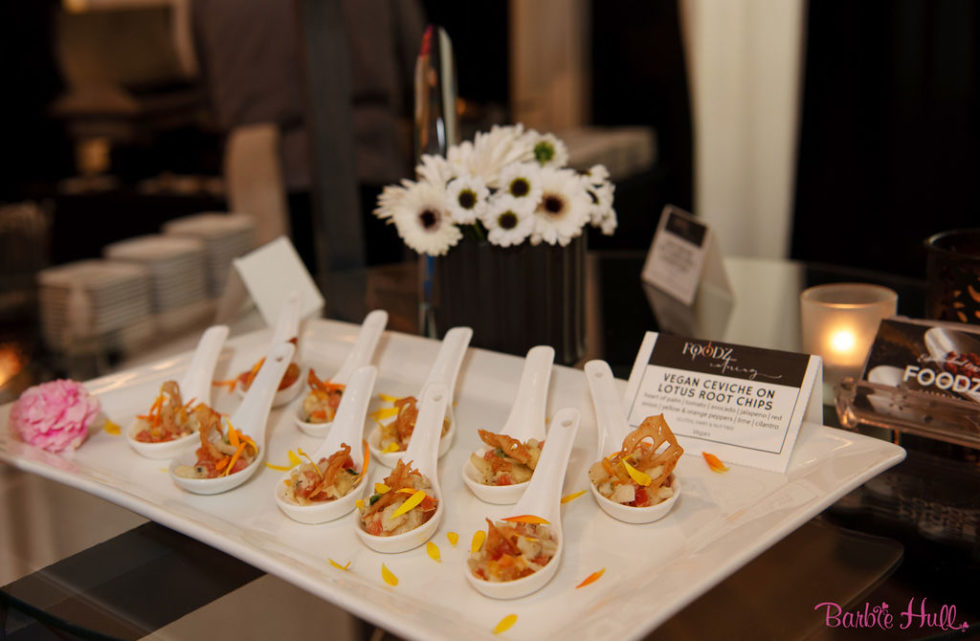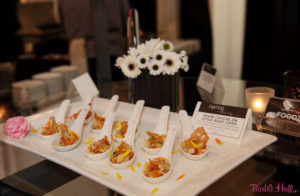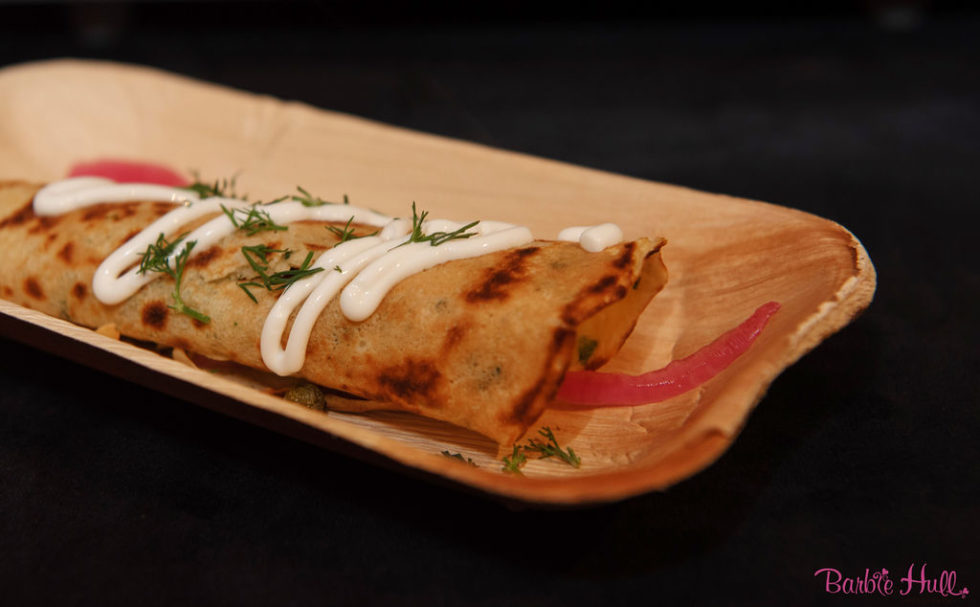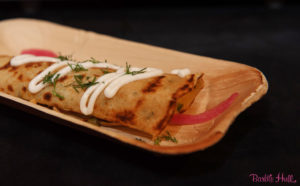 It took a village to make this event as successful as it was (I mean take a look at the list below of all the sponsors). However, working along side Beth and Heli the two faces behind all the magic that happens at Block 41 made the time fly by. I met up with Beth for lunch, to bring this idea to her and see what her thoughts were, and less than 90 days later we were taking this photo and so happy to have done this event together!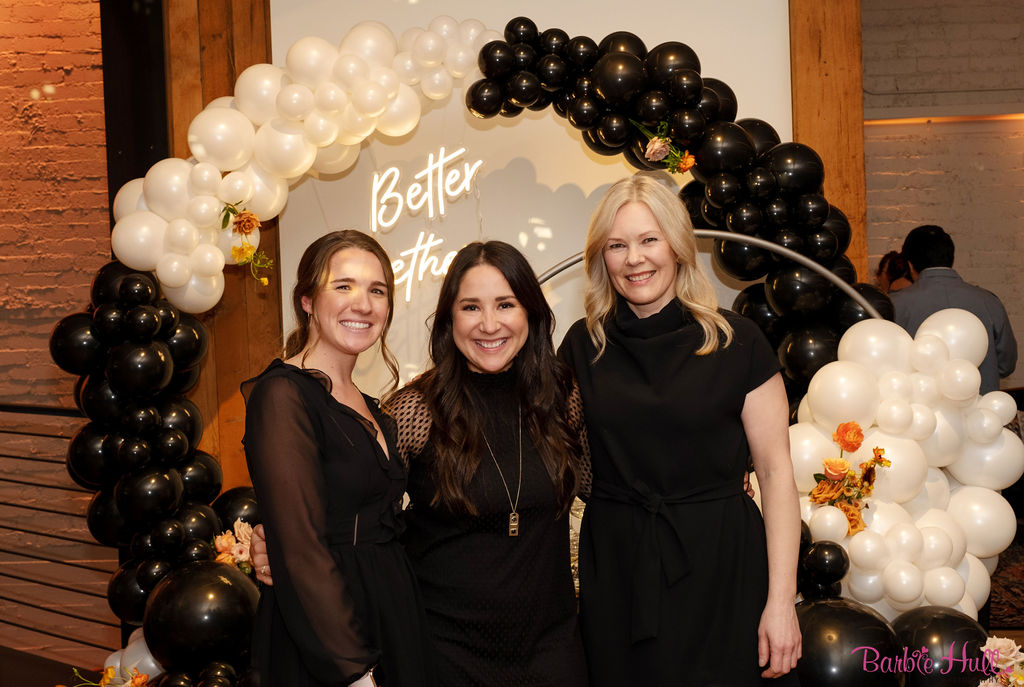 Venue: Block 41, Photo: Barbie Hull Photography , Caterers:  Kaspers, Cameron Catering, Ravishing Radish, Foodz Catering, Blue Ribbon Cooking , Wine: Mark Ryan Winery , Beer: Old Stove Brewing , Cocktail: Westland Distillery and Scrappy's Bitters , Florist: Bloom Poet , Rentals: CORT Party Rental and Vintage Ambiance , Stationery: Blake Design Studio , Balloons: Smash Baby Smash , Photo Booth: Aha Party Co. , Video: Ambit Wedding Films , Band: Blue Wave Band , Dessert: Trophy Cupcakes , Lighting: Crimson Haze Event Lighting , Magician: Nash Fung , AV: Blue Danube Productions