Merging of Cultures for your wedding day: Indian Wedding + American Wedding. Being a wedding planner for so long, I've had the privilege of witnessing a variety of different traditions. Recently, I've been able to be a part of a beautiful Indian American wedding, and I couldn't wait to share it with you all.
For this Indian American wedding, they held two traditional Indian ceremonies, Mehndi and Sangeet on Friday. The couple decided to do both traditions in one day, and then held their American ceremony the next day! I'm telling you, I'm all for more "wedding weekends" in the future.
Here is a look into Friday.
Mehndi
Mehndi is a pre-wedding ceremony where the bride has henna applied to her hands and feet. It's traditionally applied to relieve the bride and groom of all the wedding stress. It also protects them from any viral diseases before the wedding! It was beautiful to see all the hard work and precision that goes into an art like this.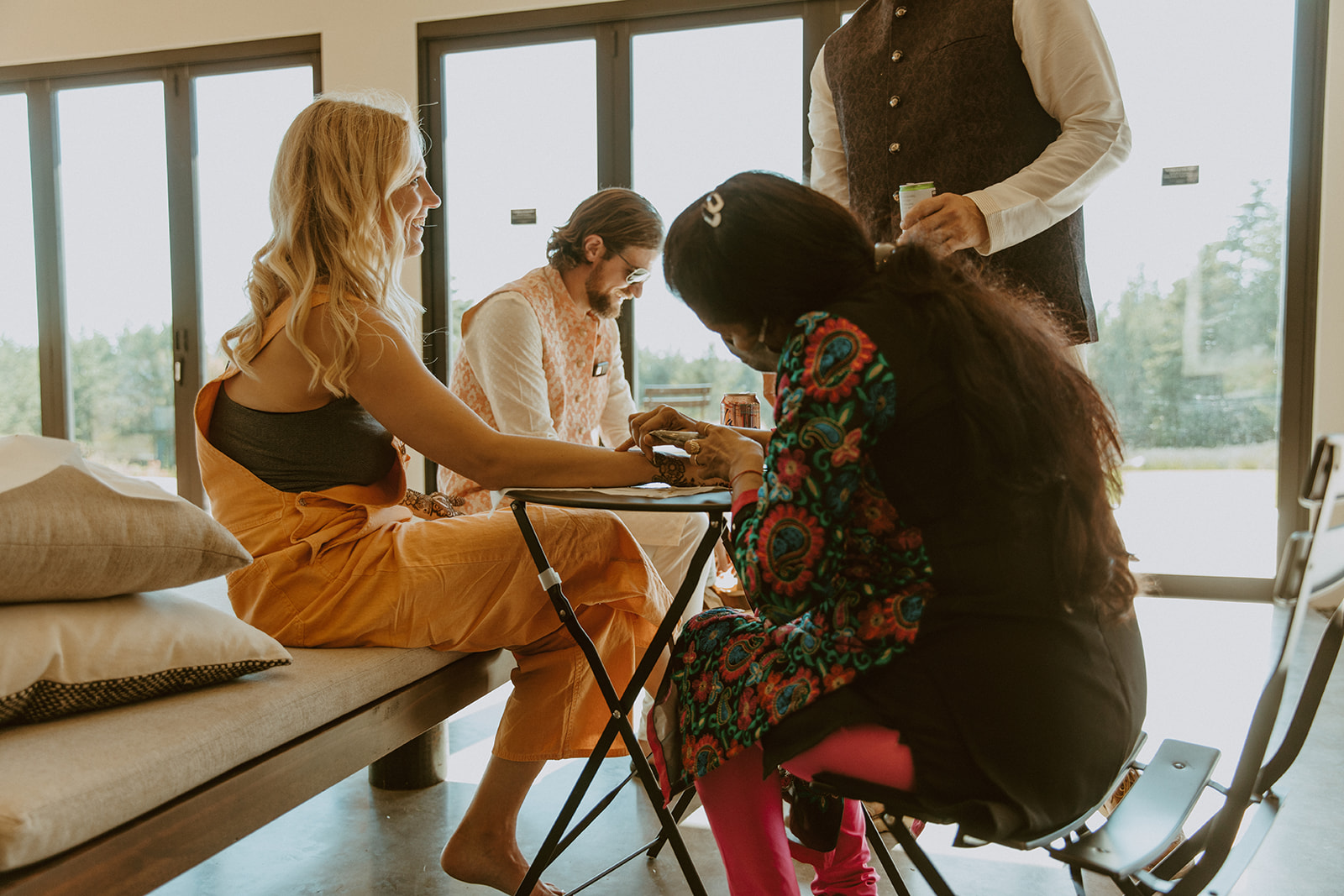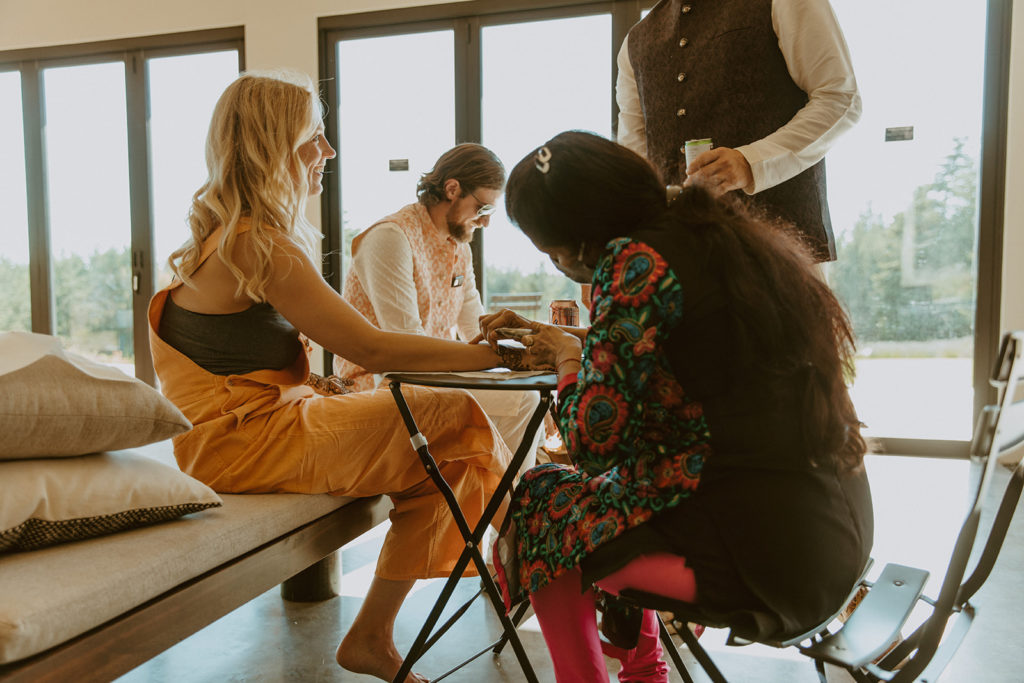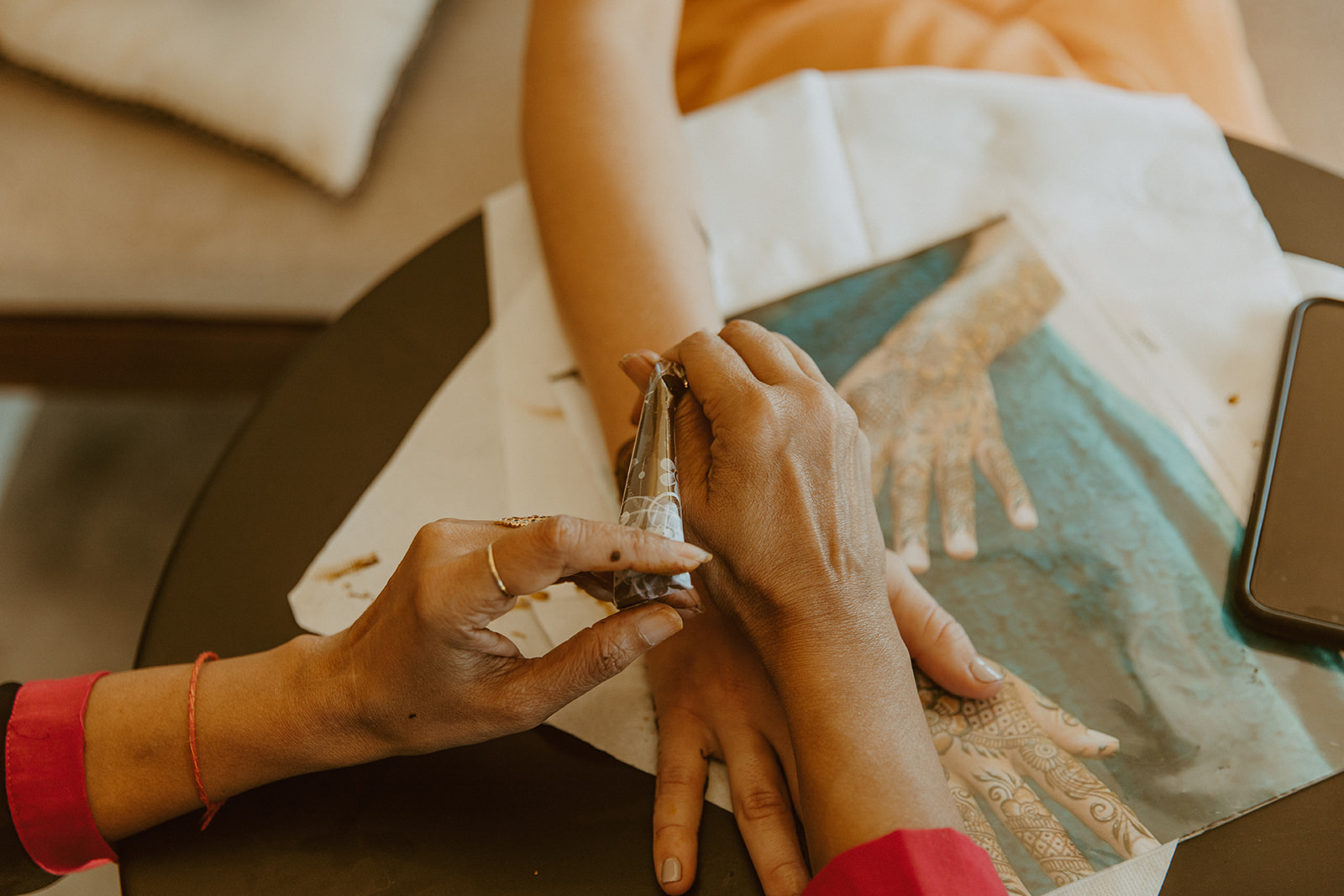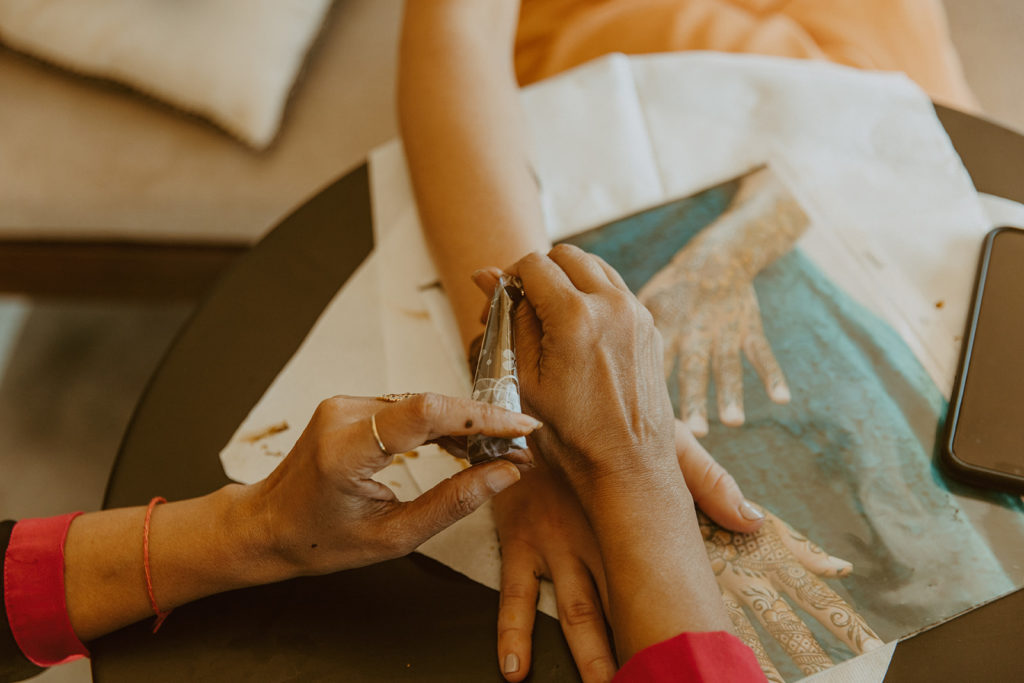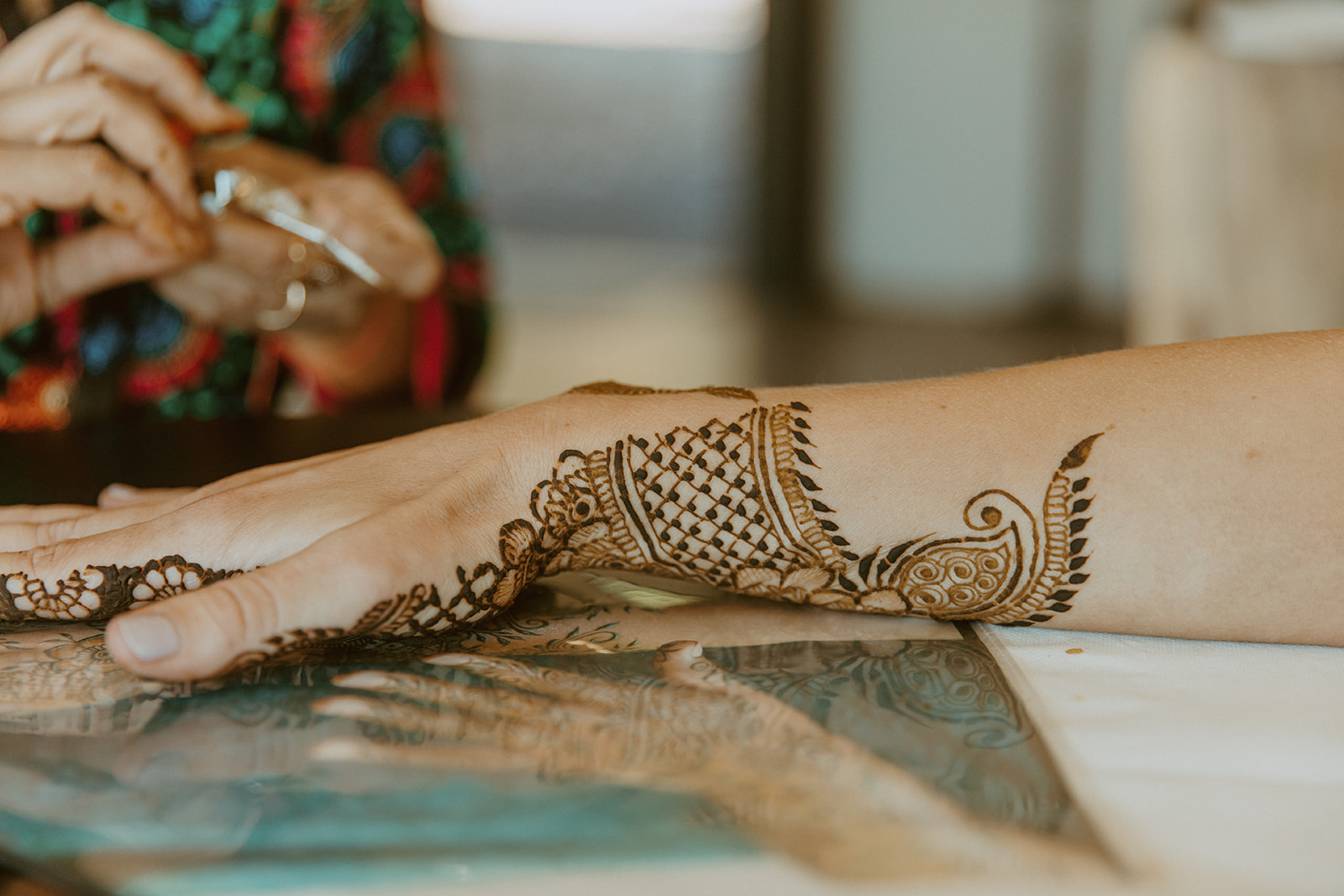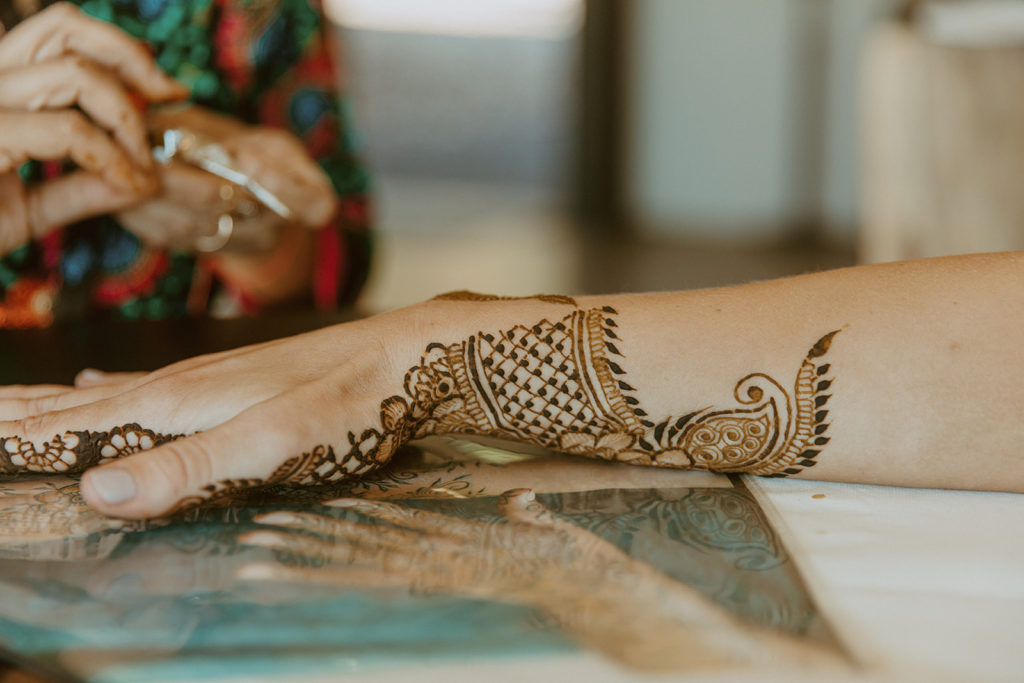 Sangeet
The next tradition was Sangeet, which technically means "music." But when being used to describe a celebratory event during an Indian wedding, it translates to "Music Night" or "Musical party." For this couple, Sangeet was a celebration of the union of not only the two of them, but the bonding of both families. Usually, Sangeet is held the day before the wedding.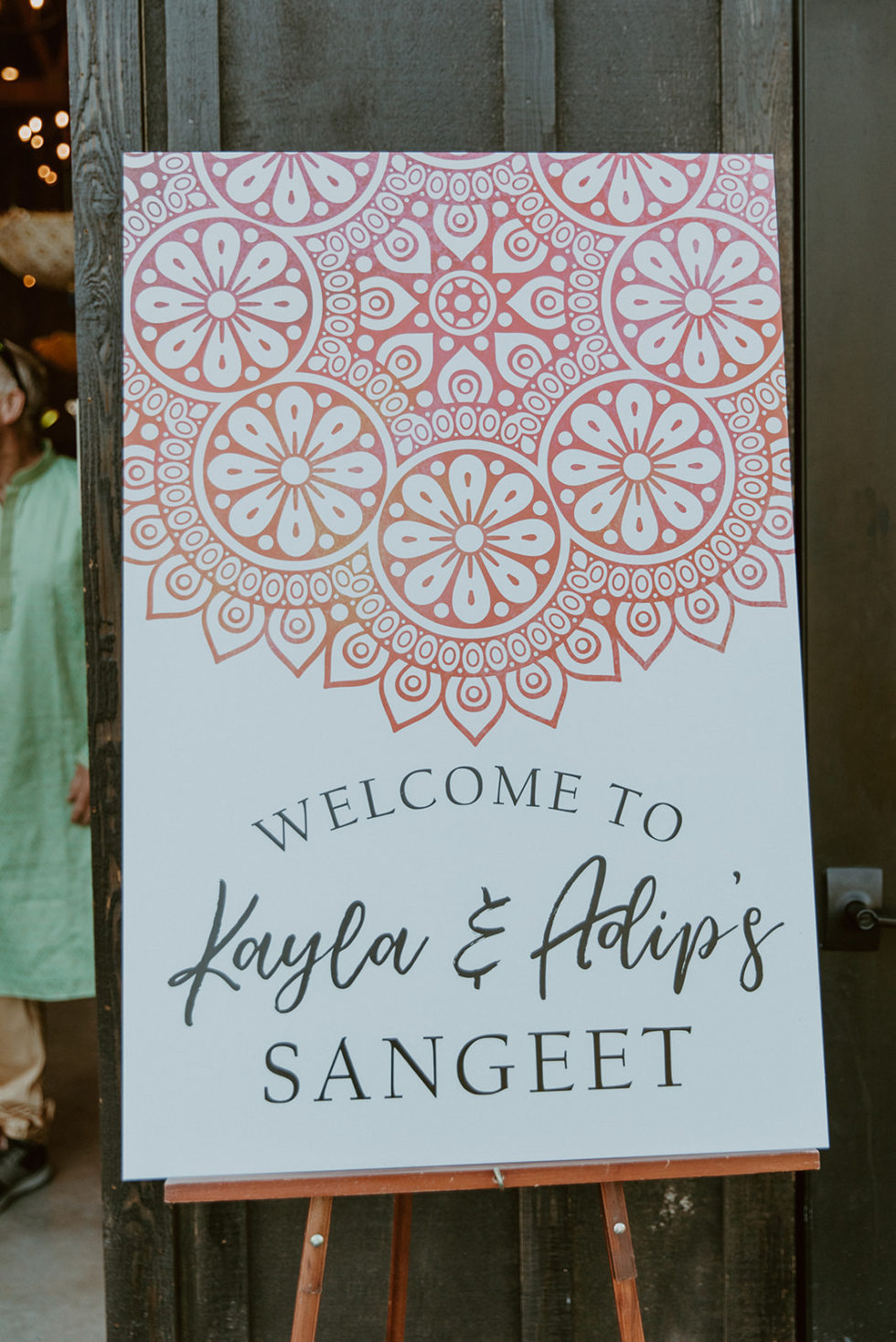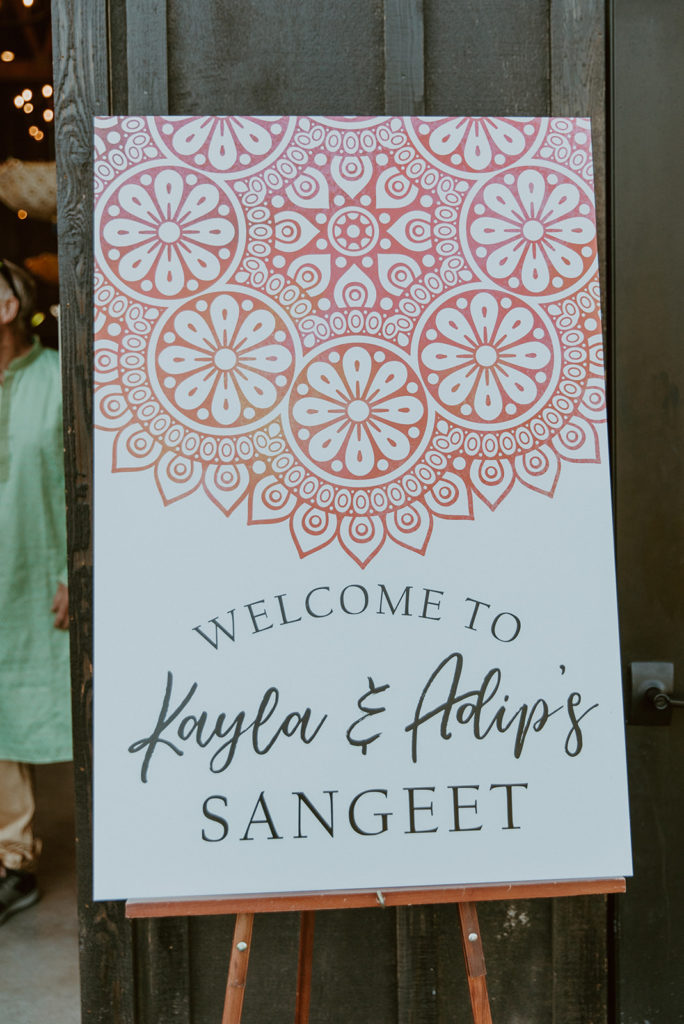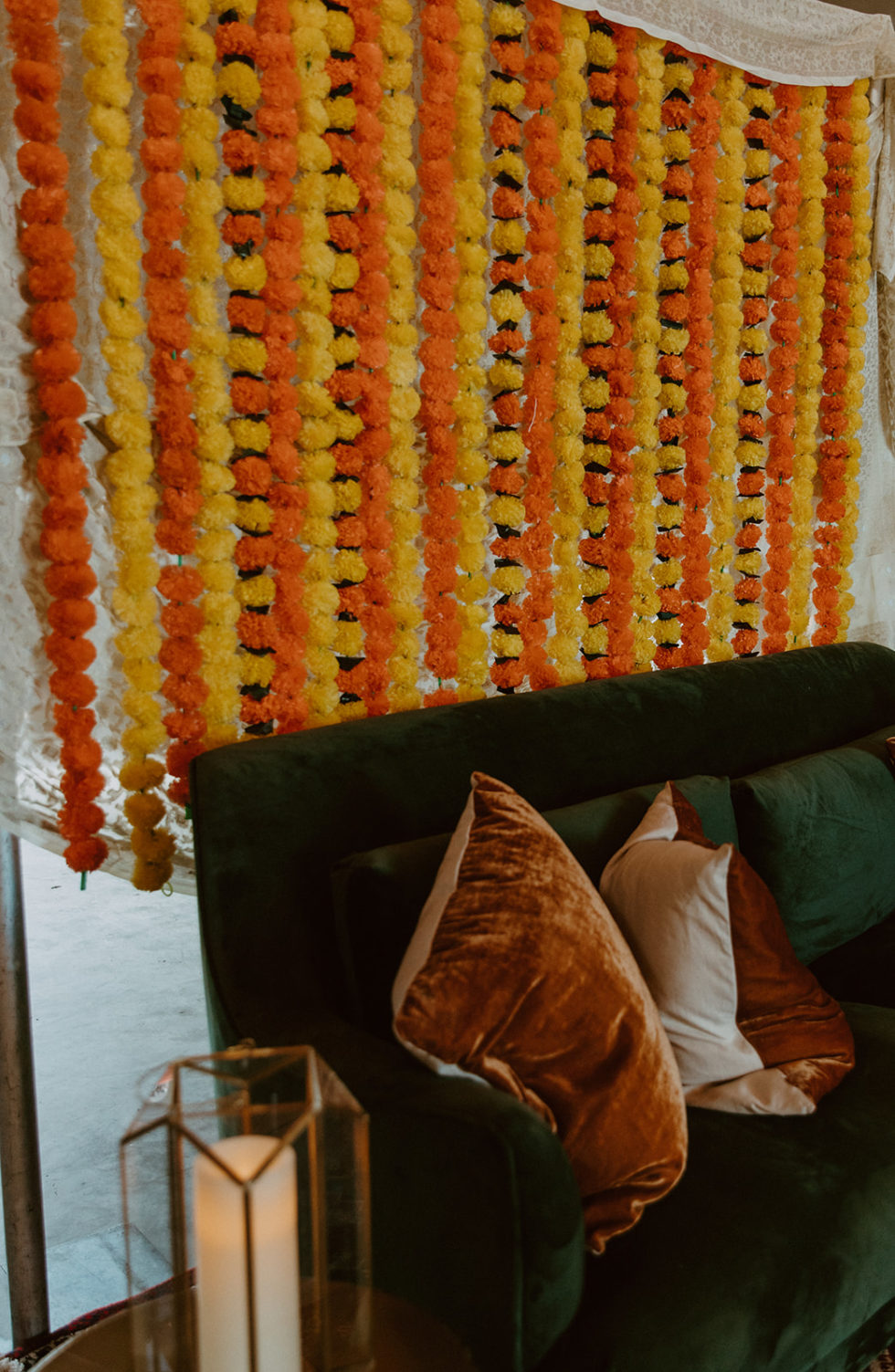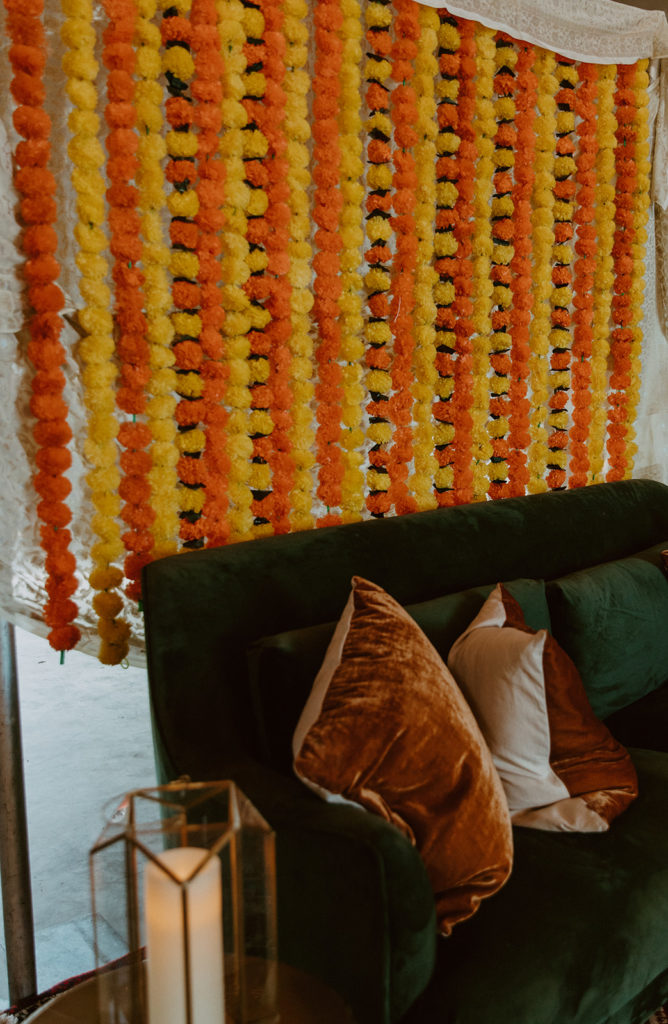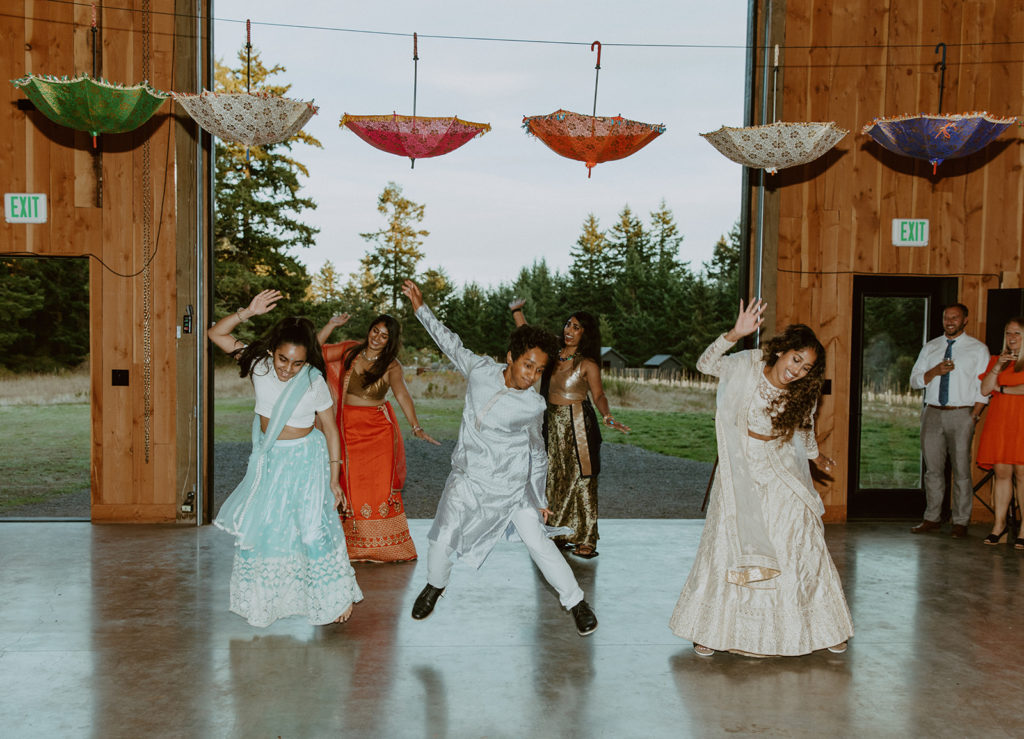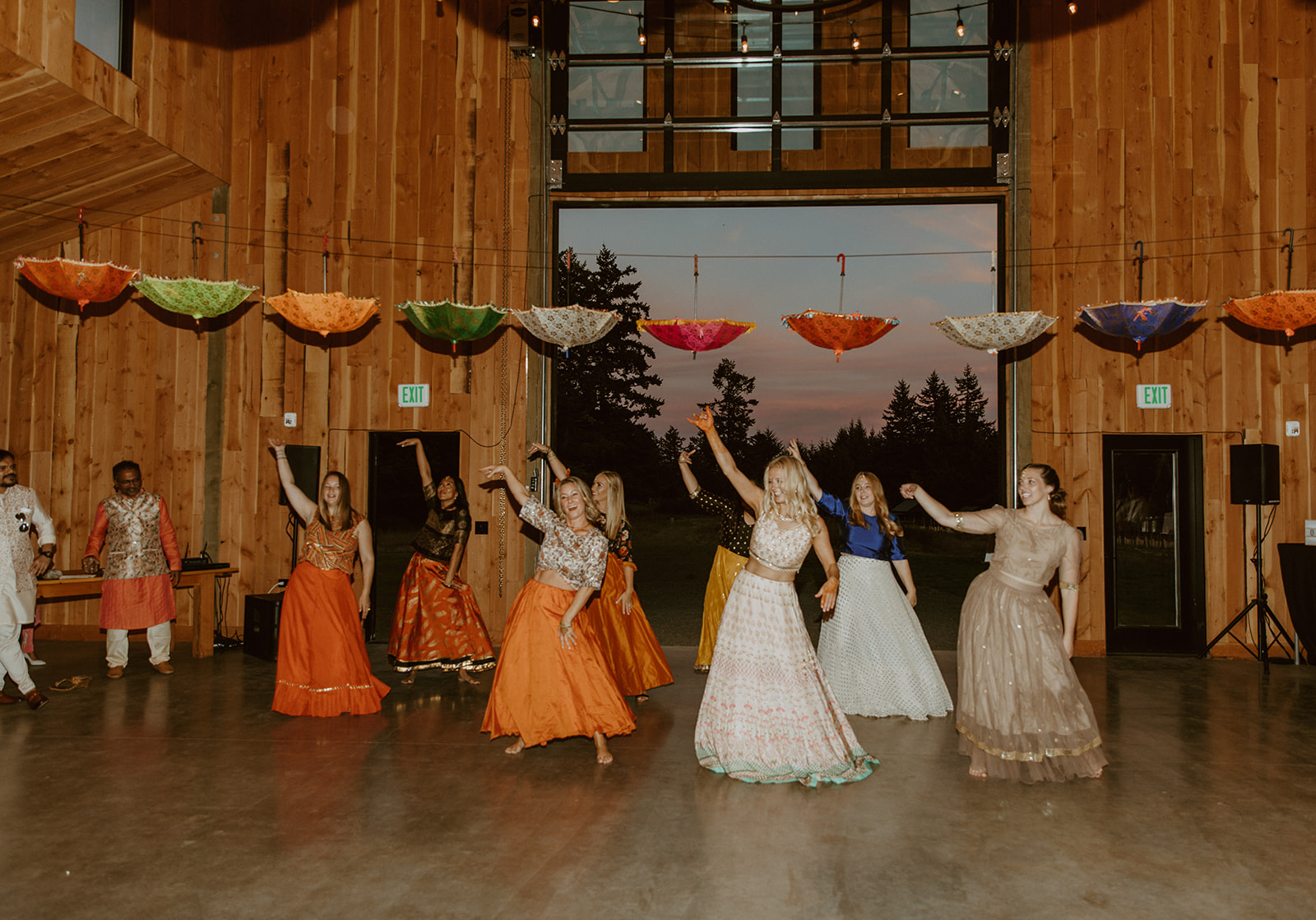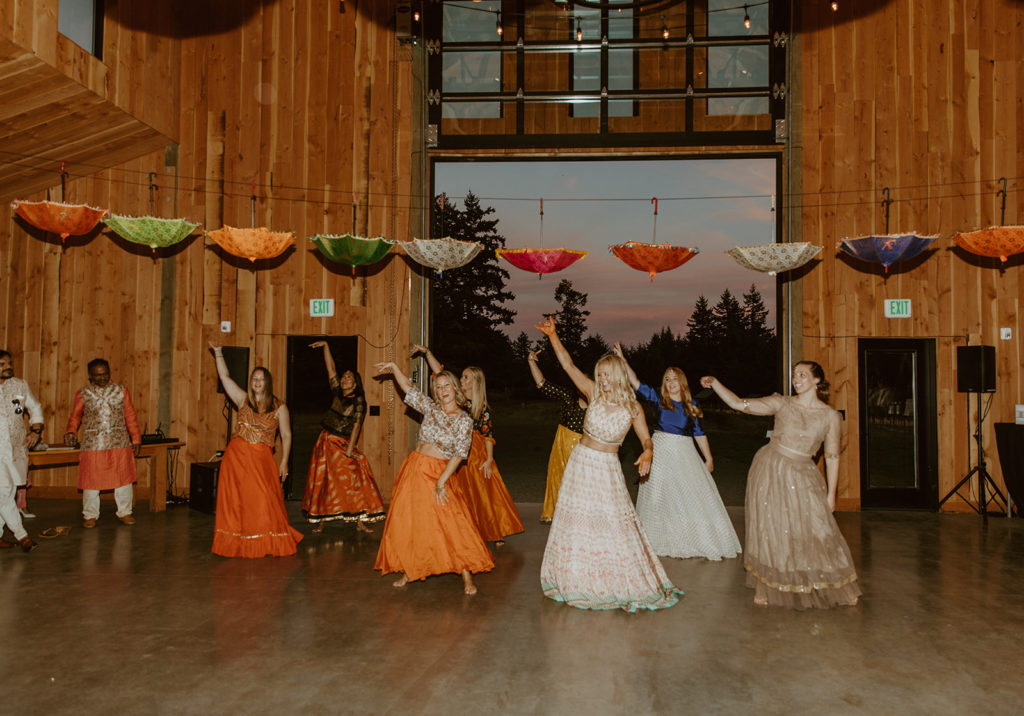 A Traditional Indian Wedding
Their day was filled with copious amounts of love, culture, and tradition. Watching these two families bond together because of the love this couple had for each other was a beautiful thing to witness. Not mention, Sangeet was quite the party!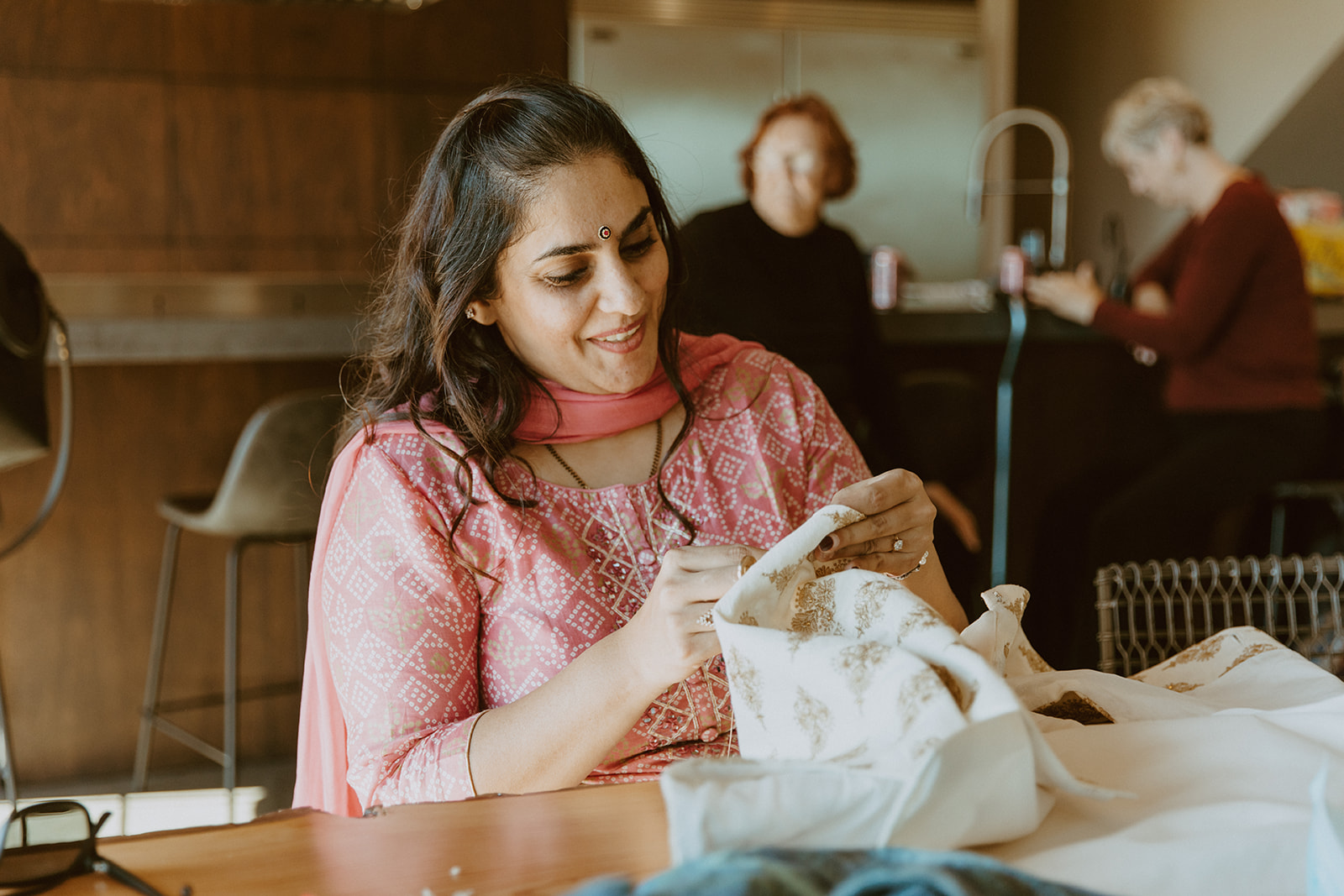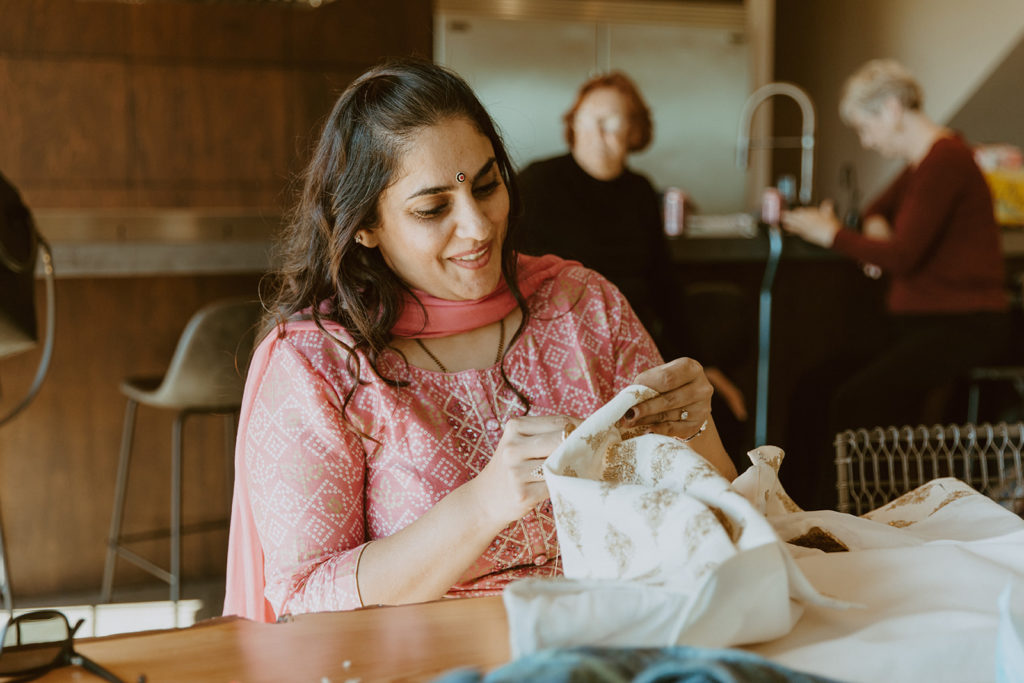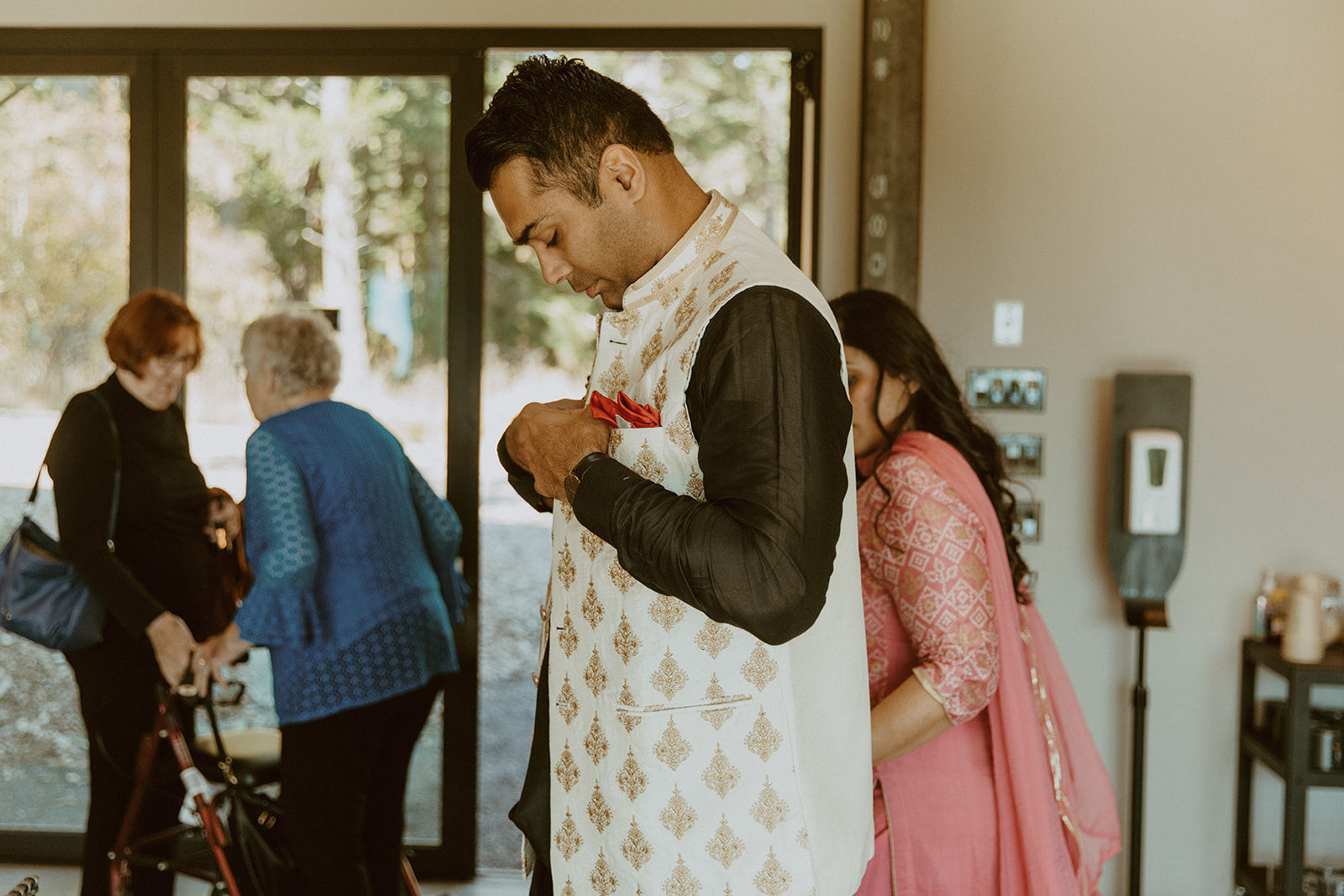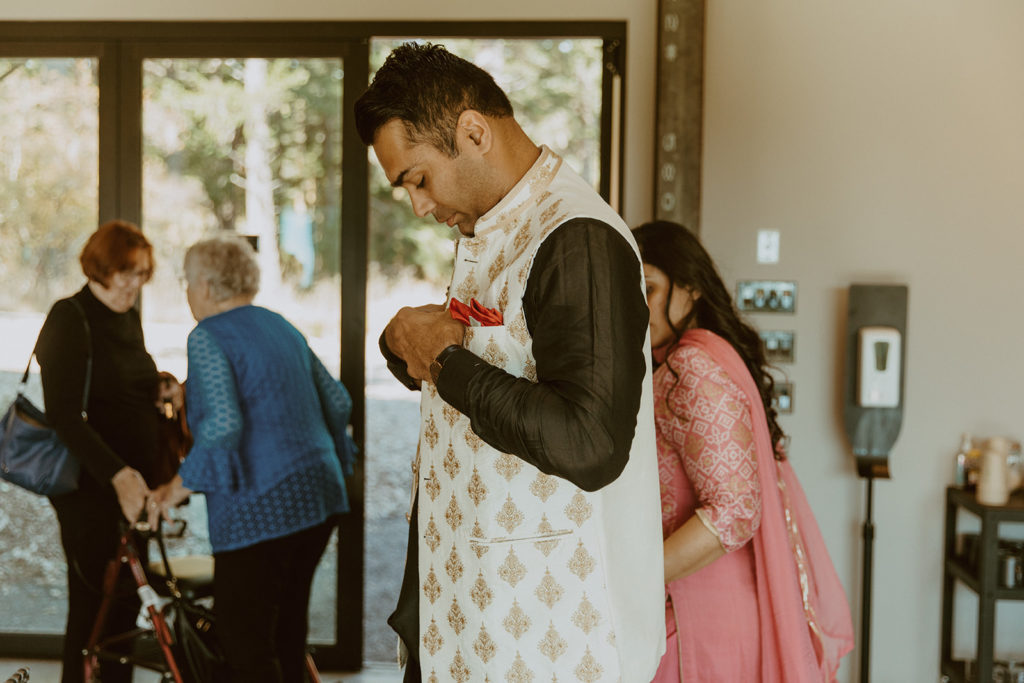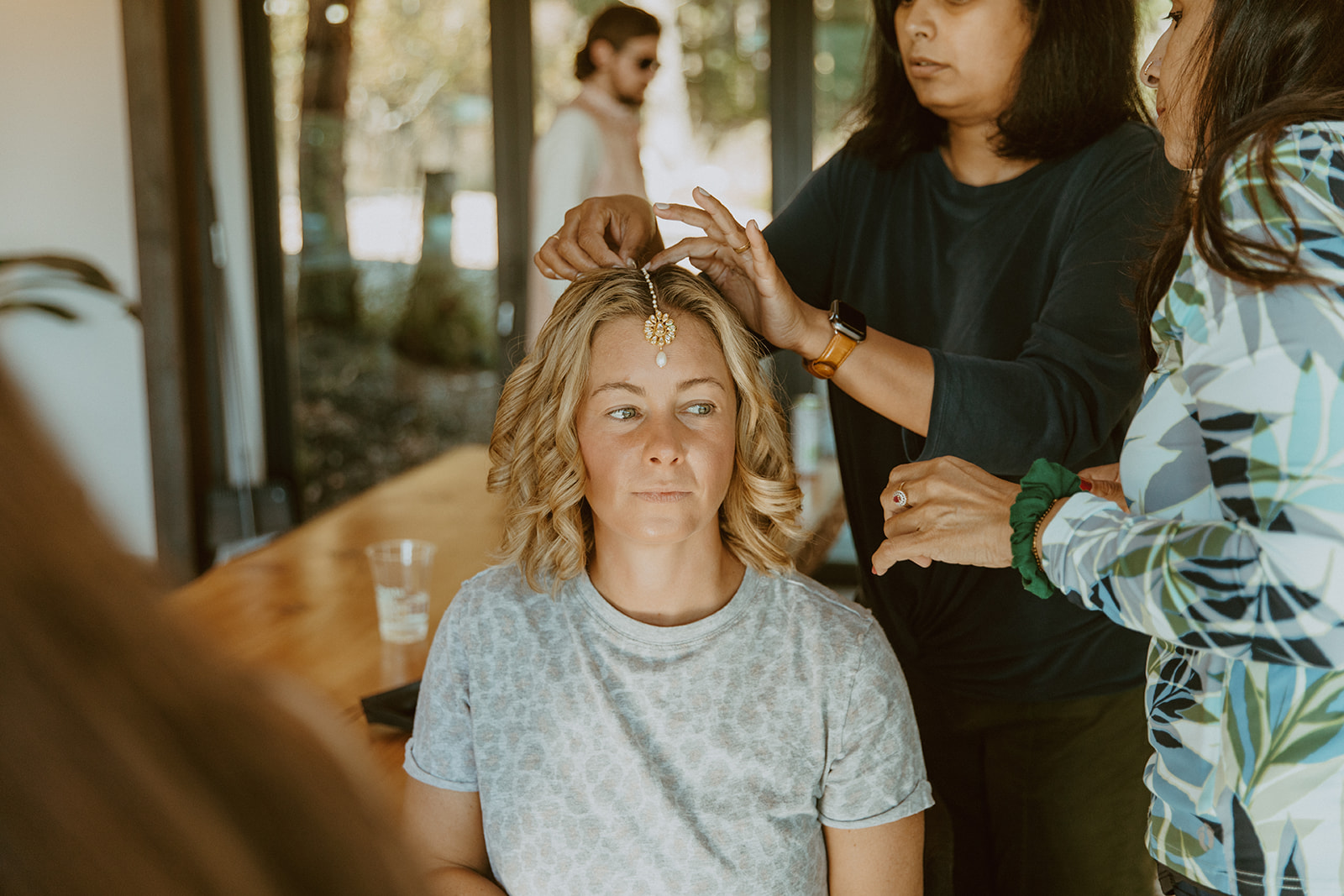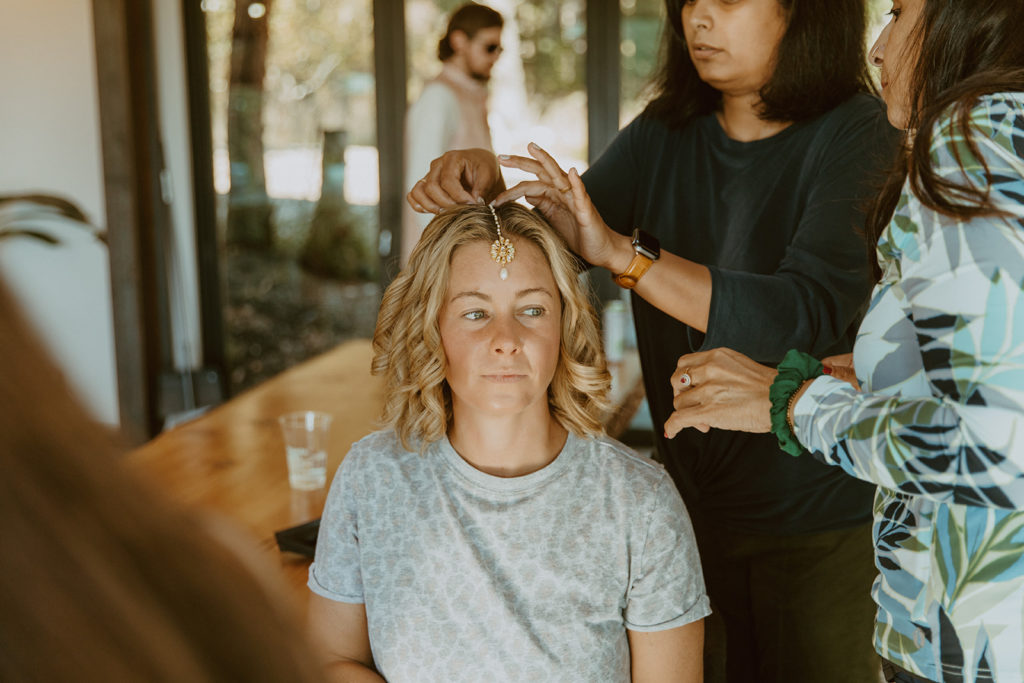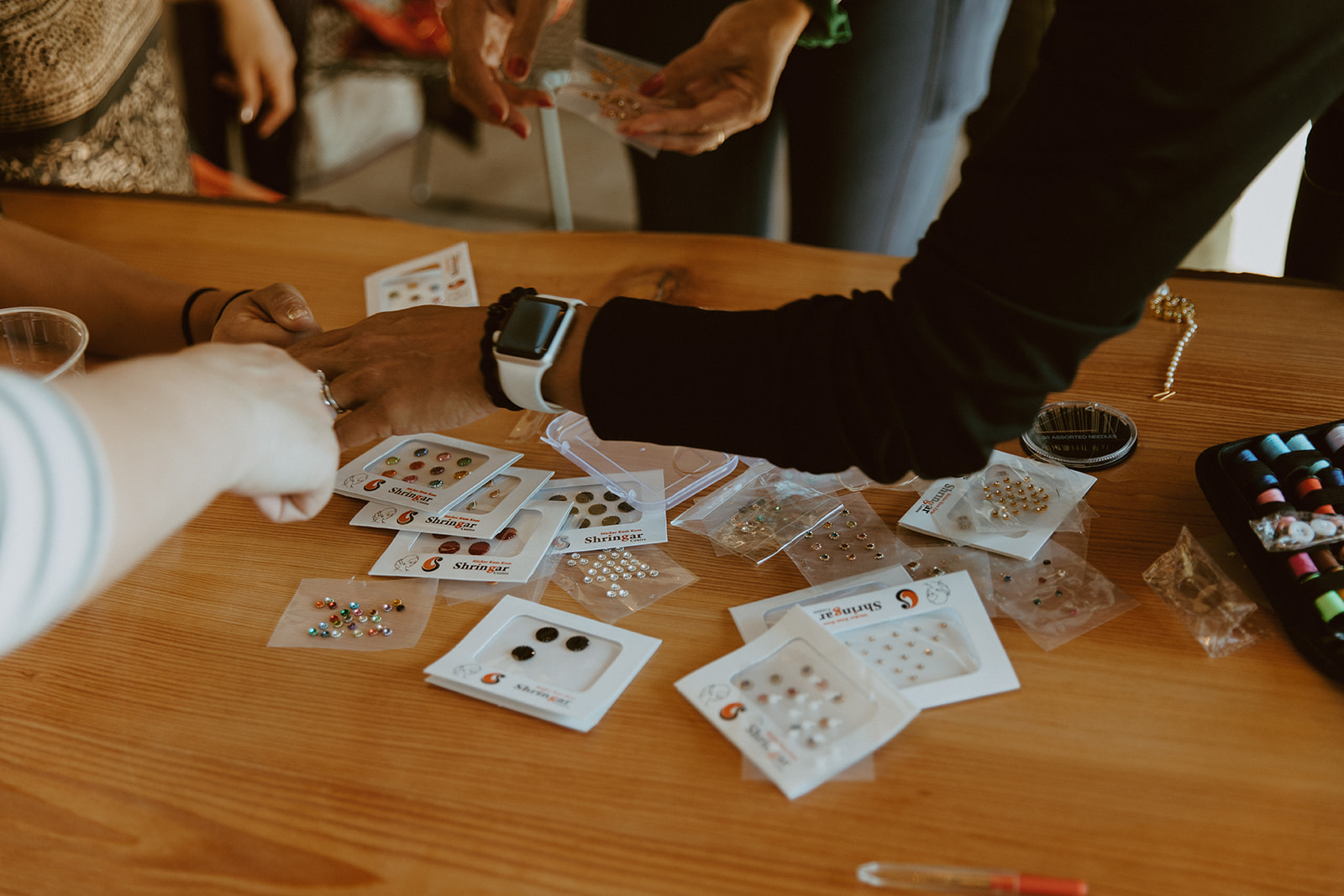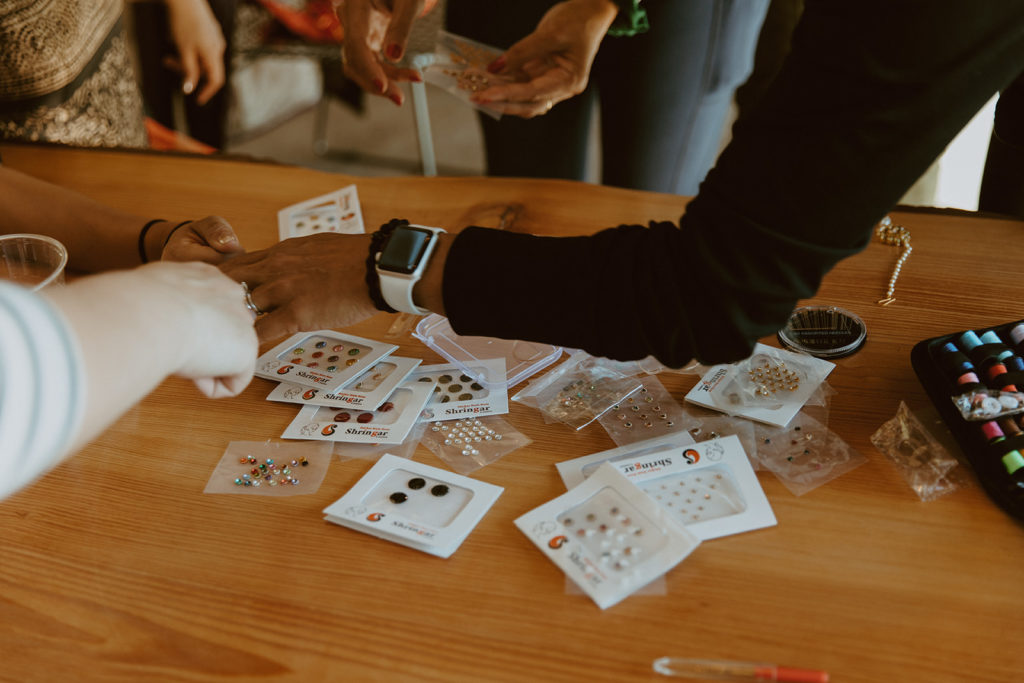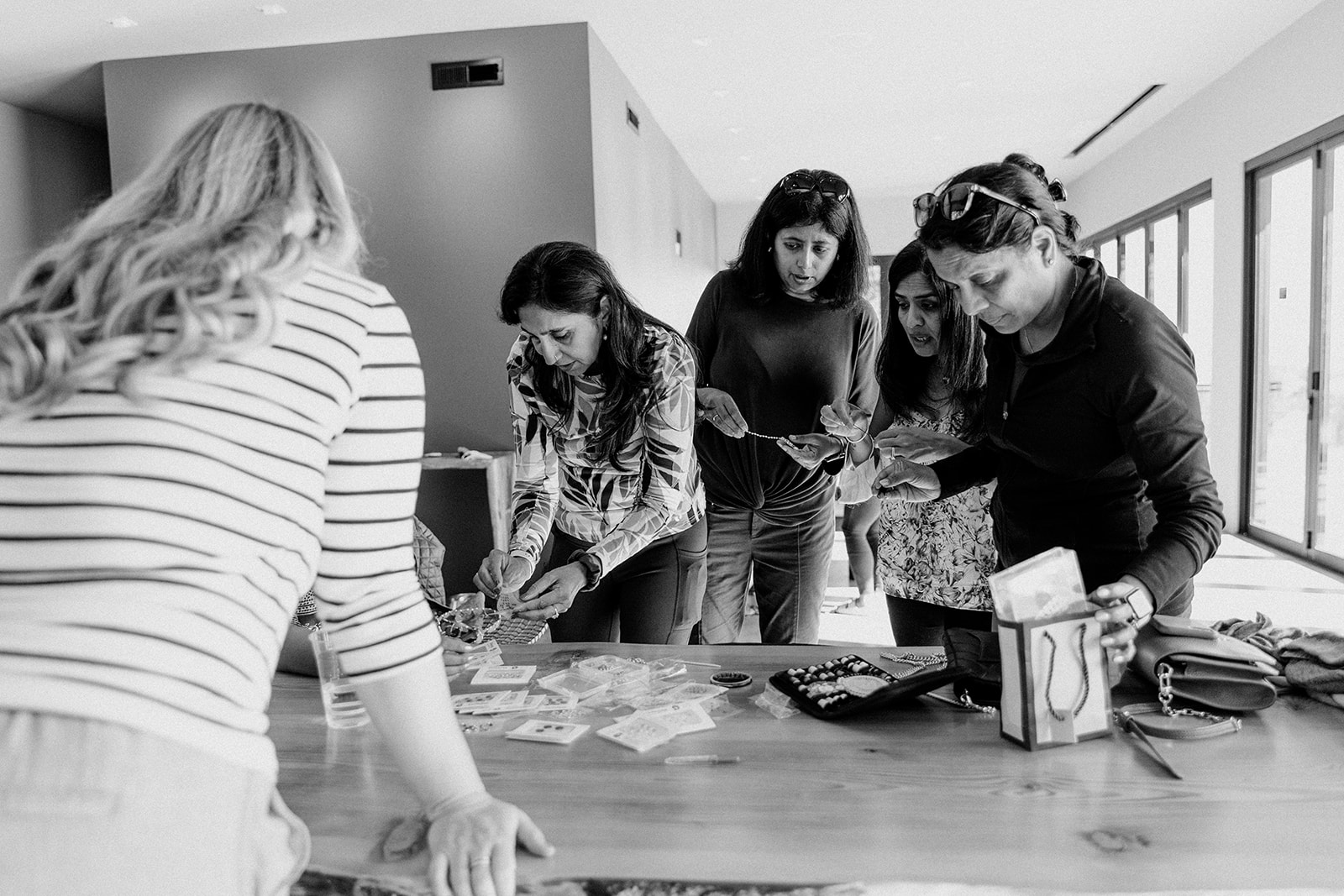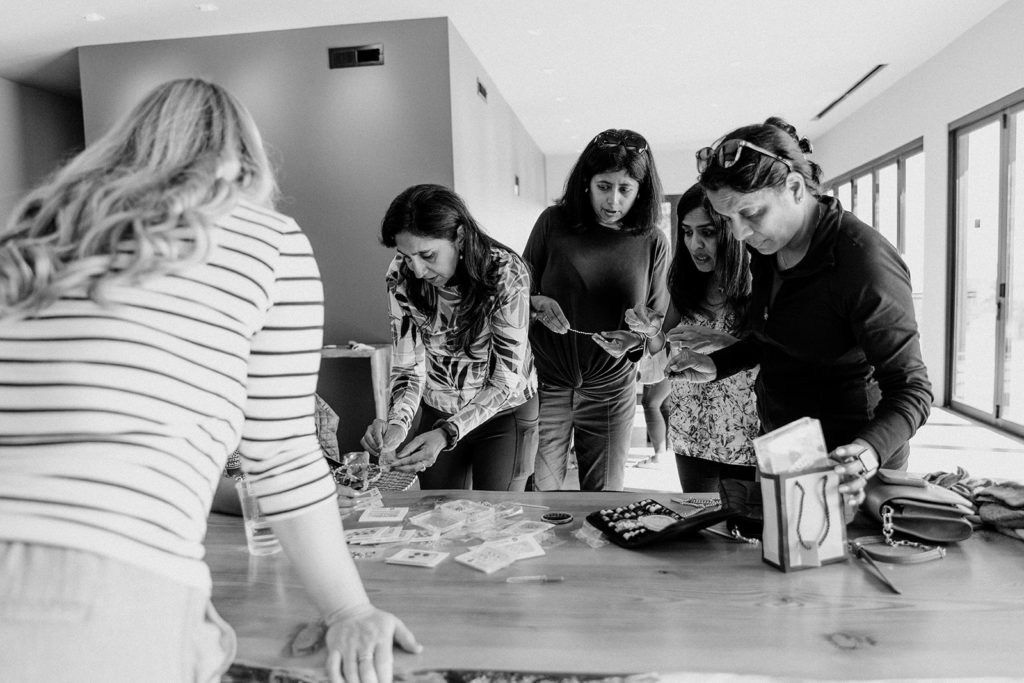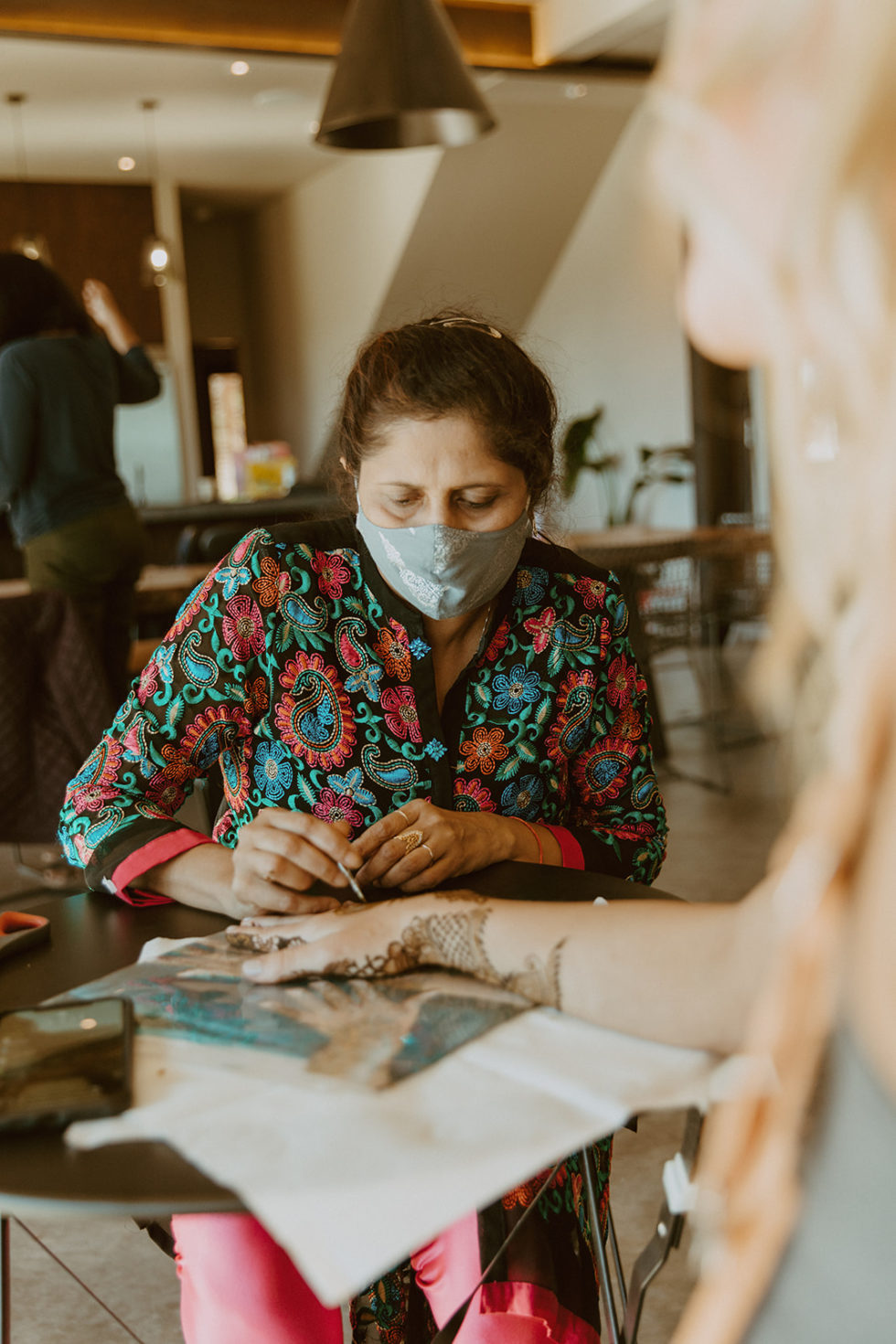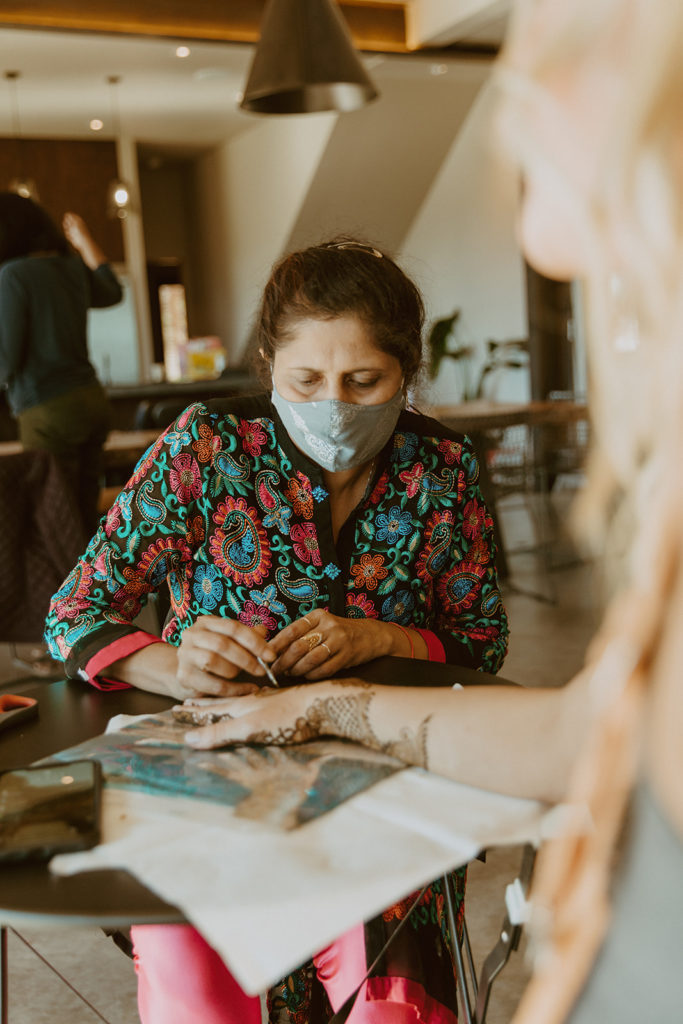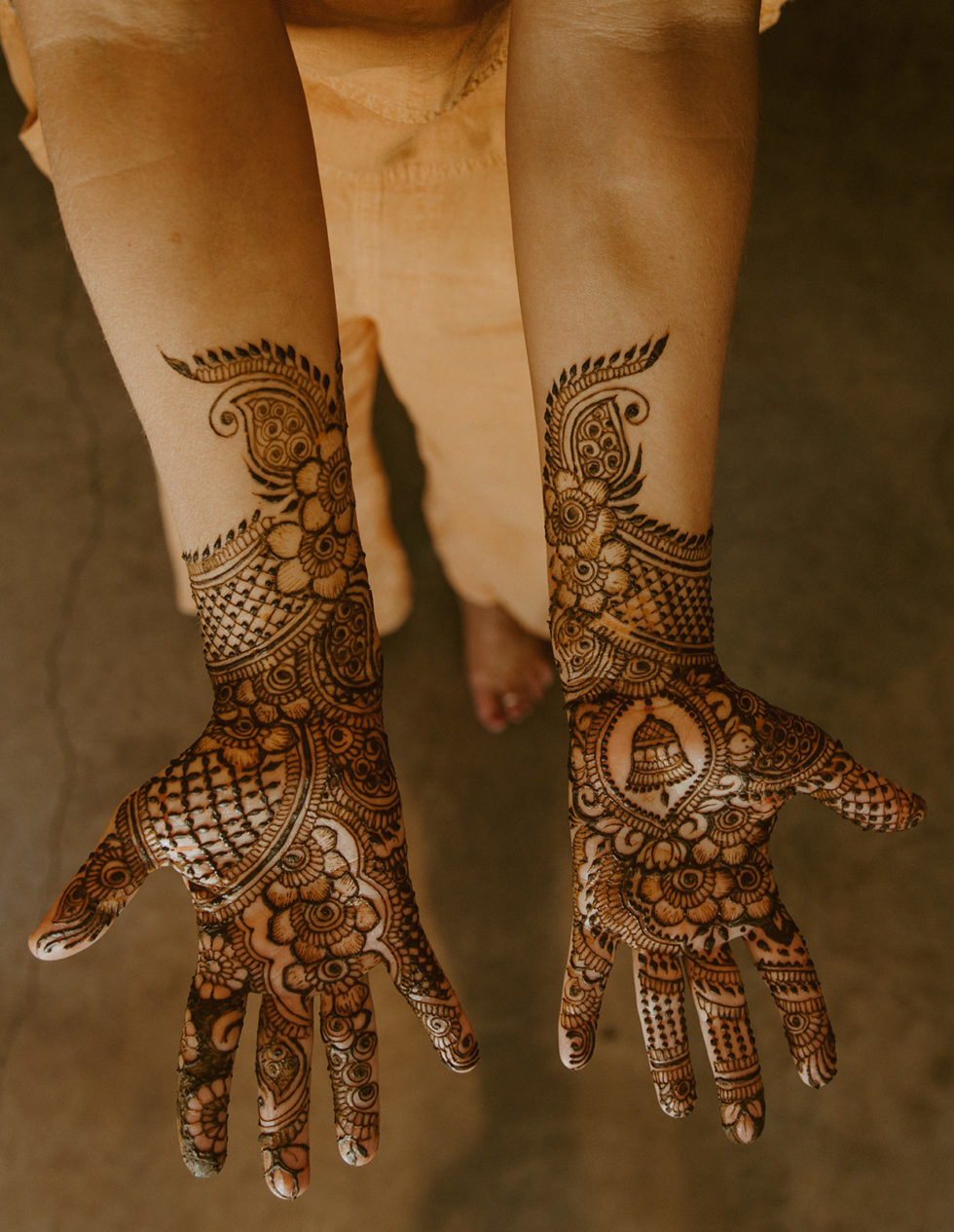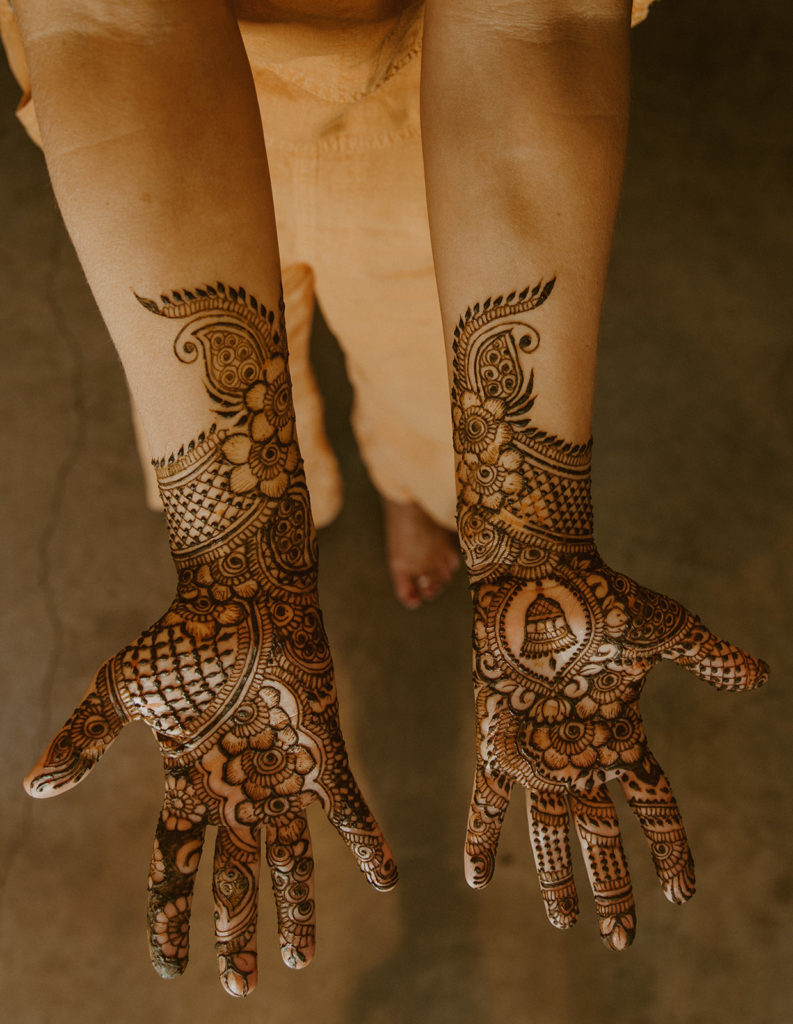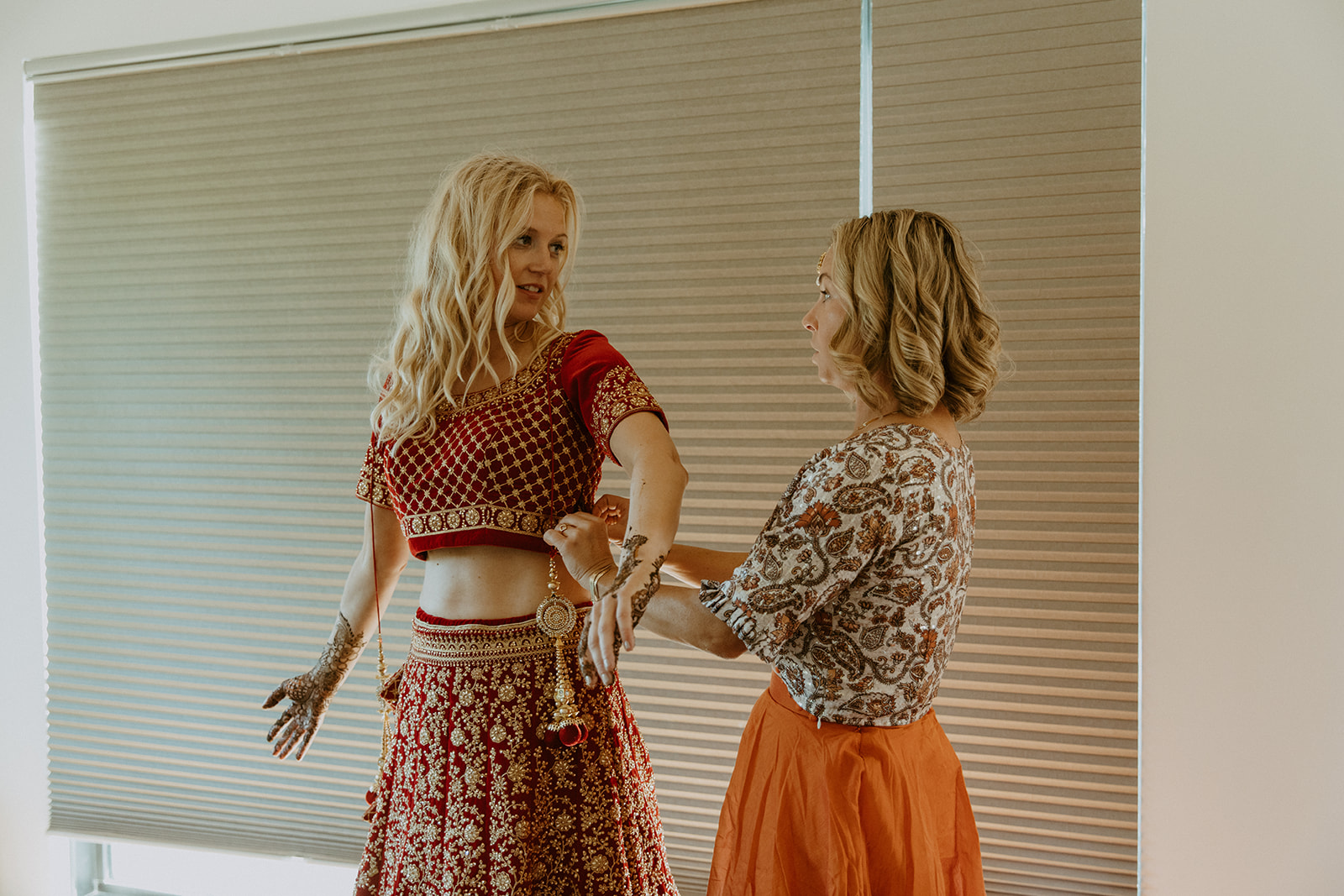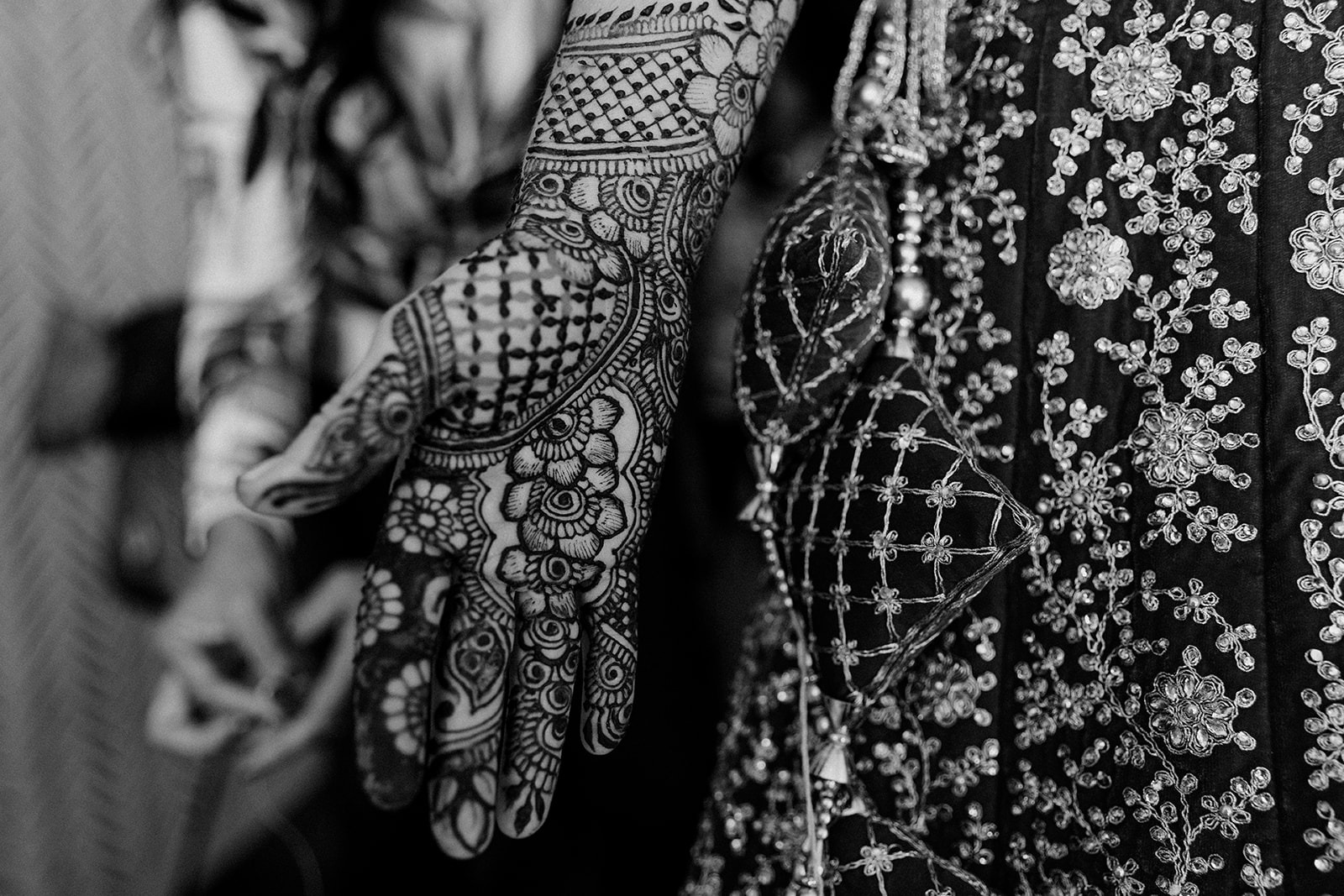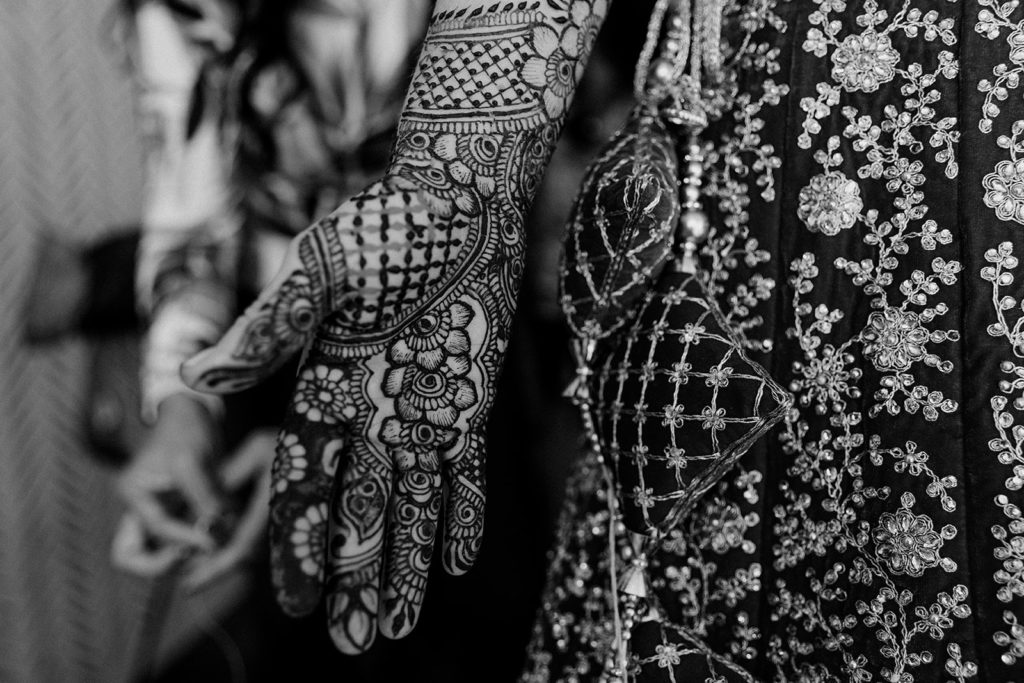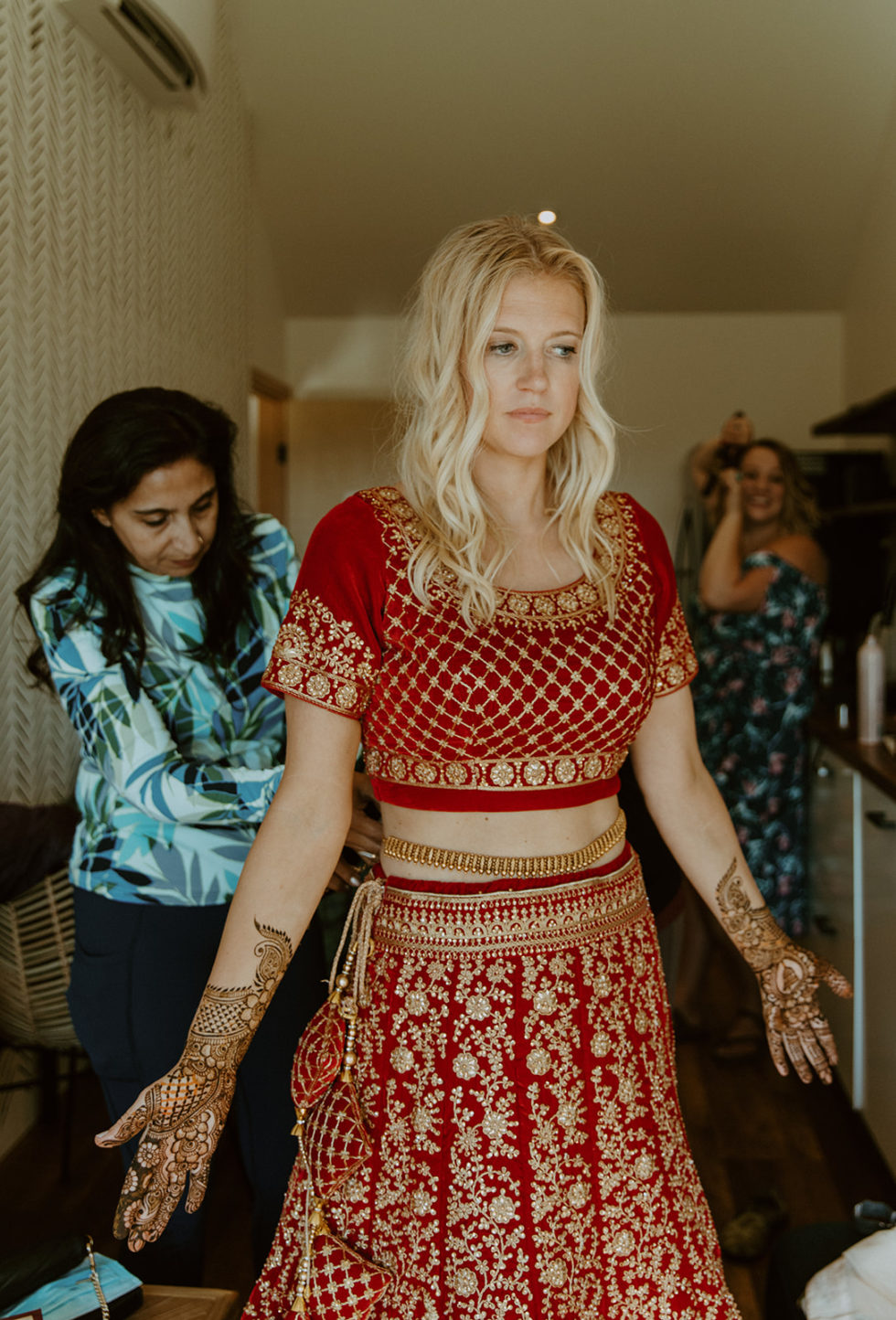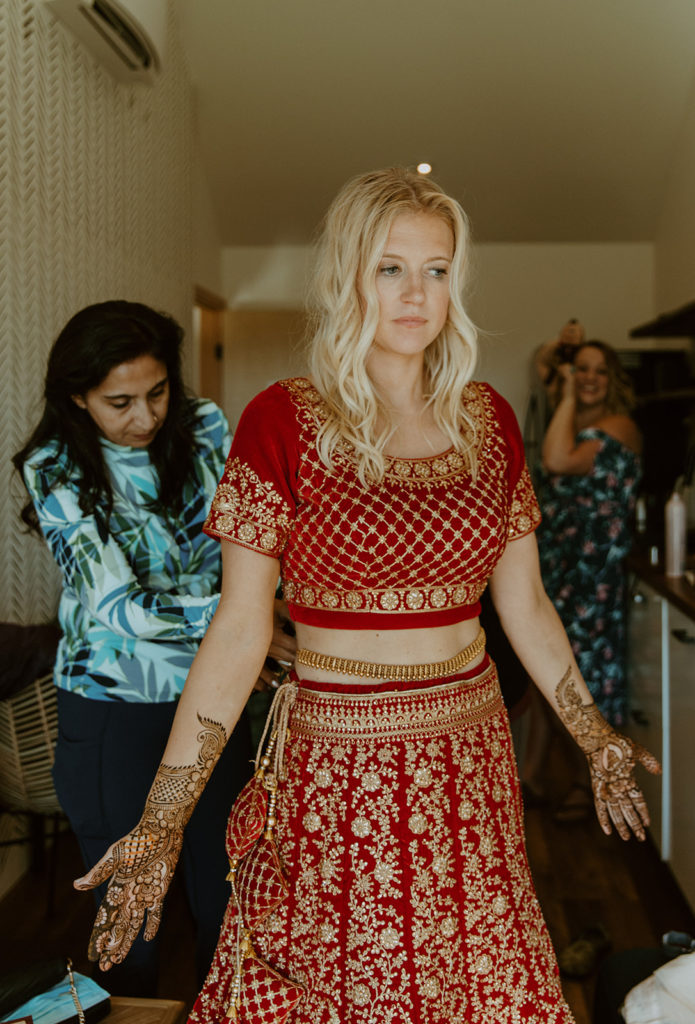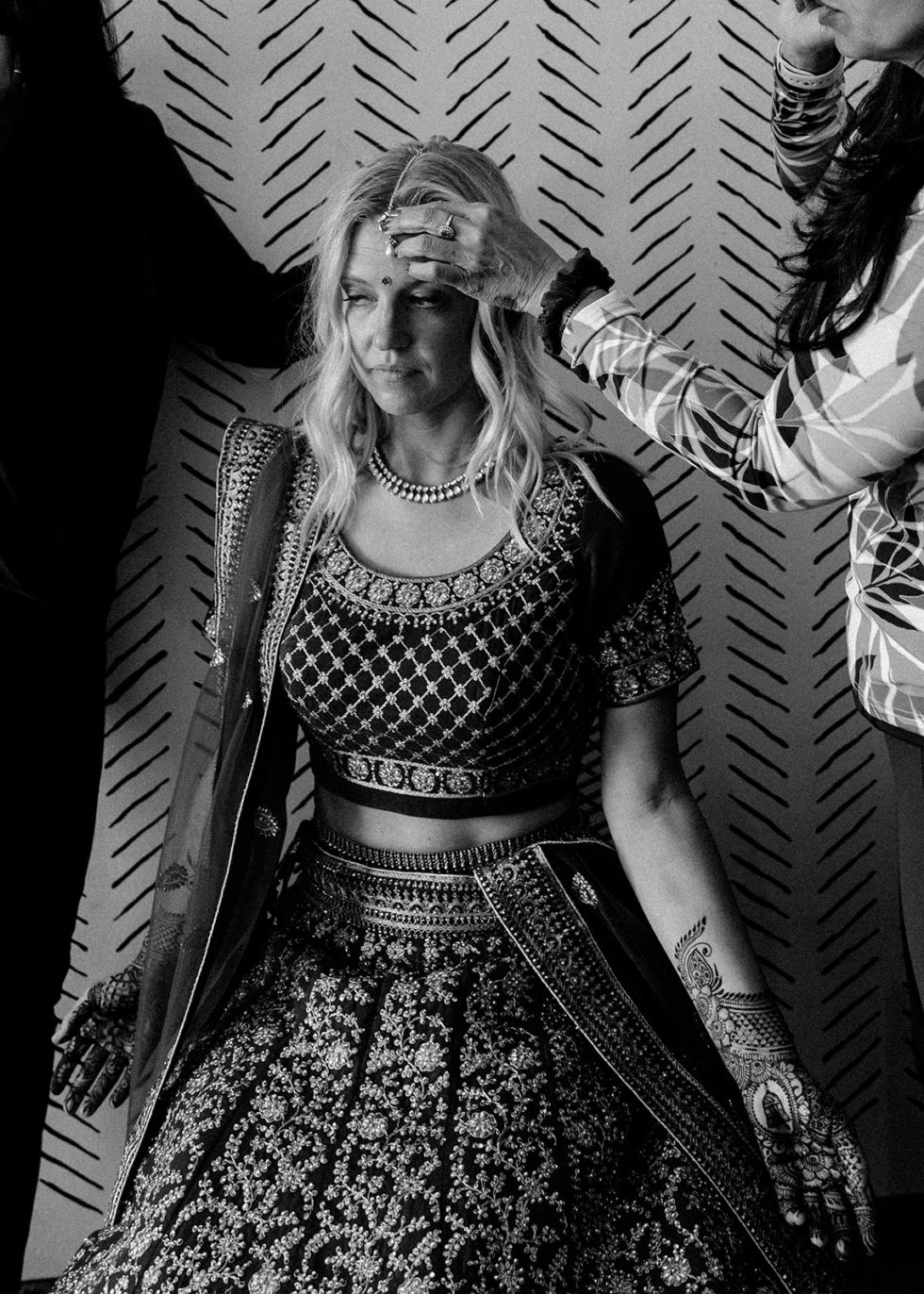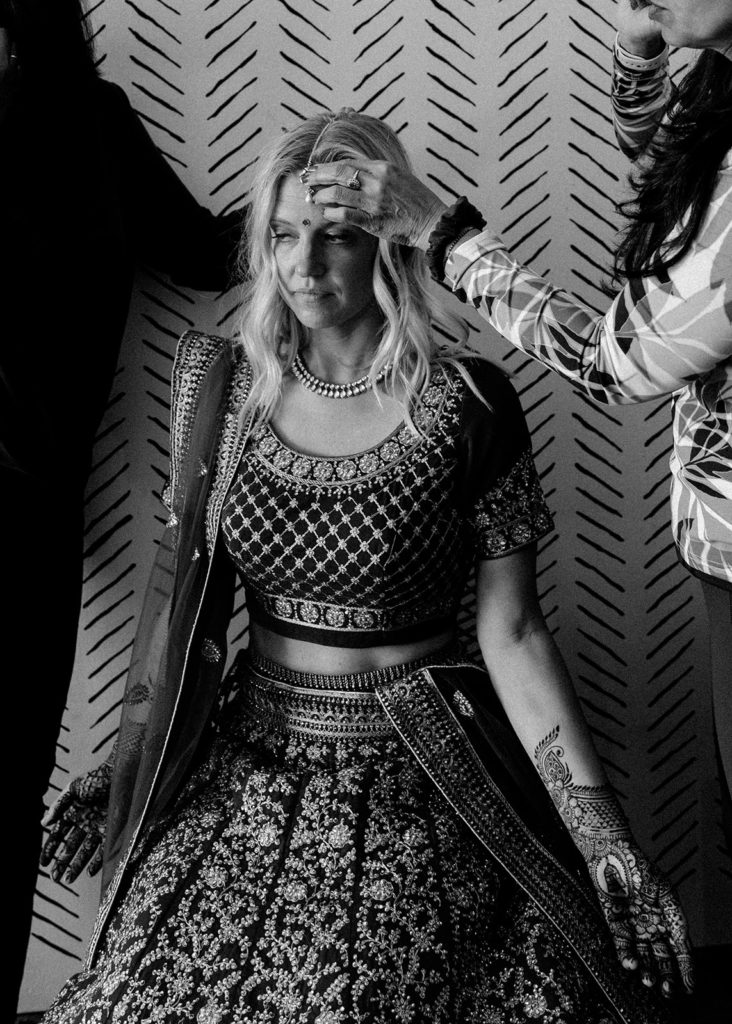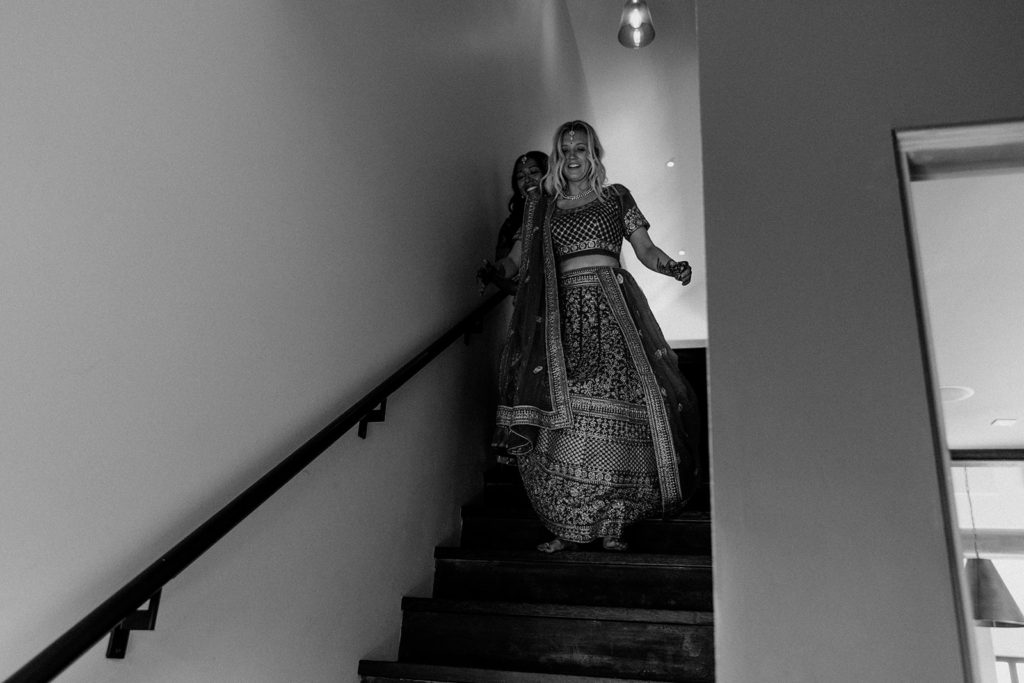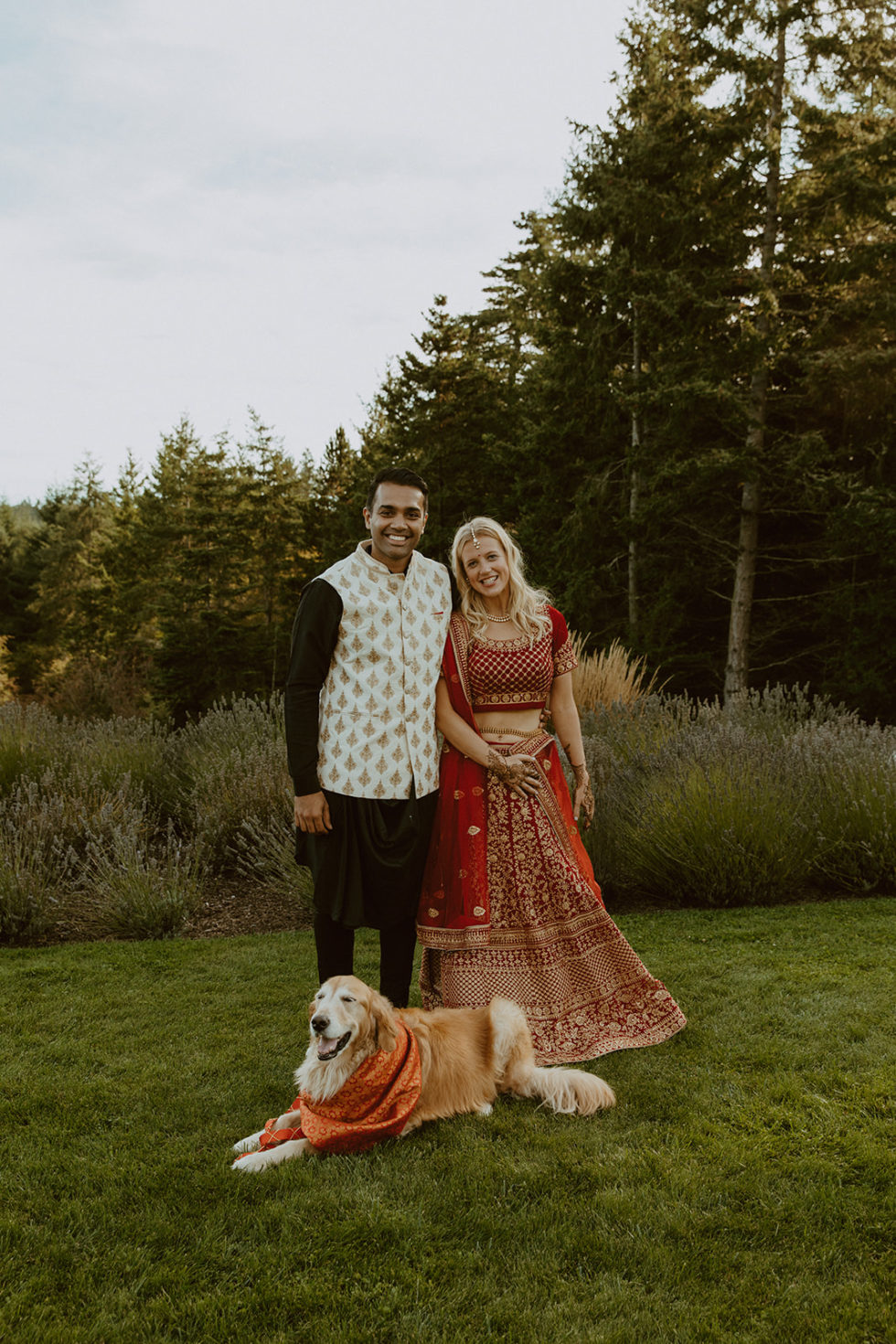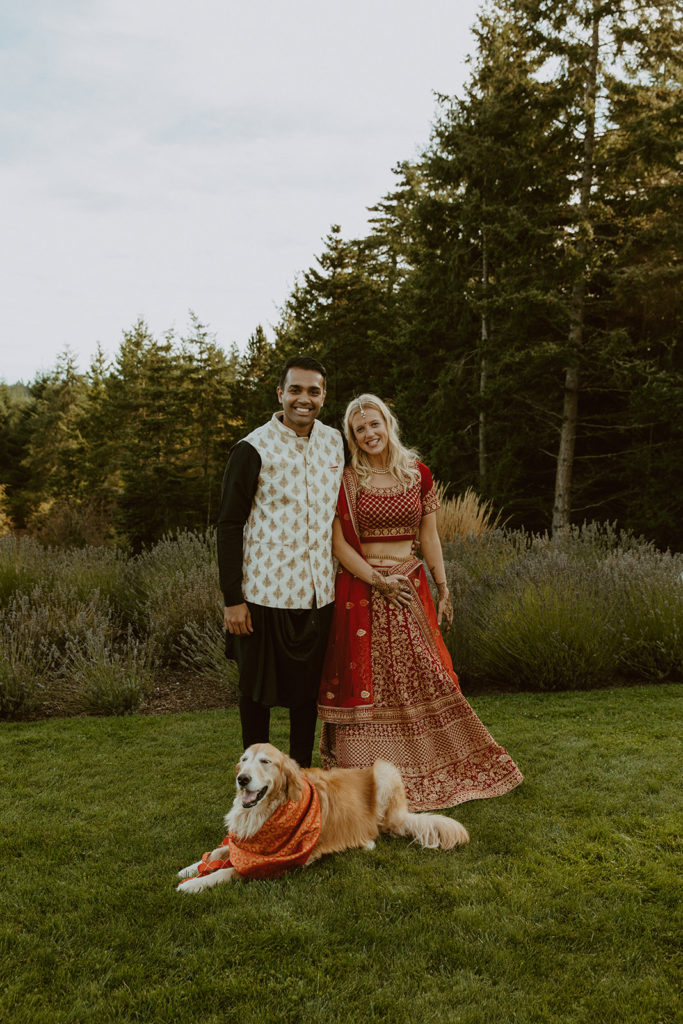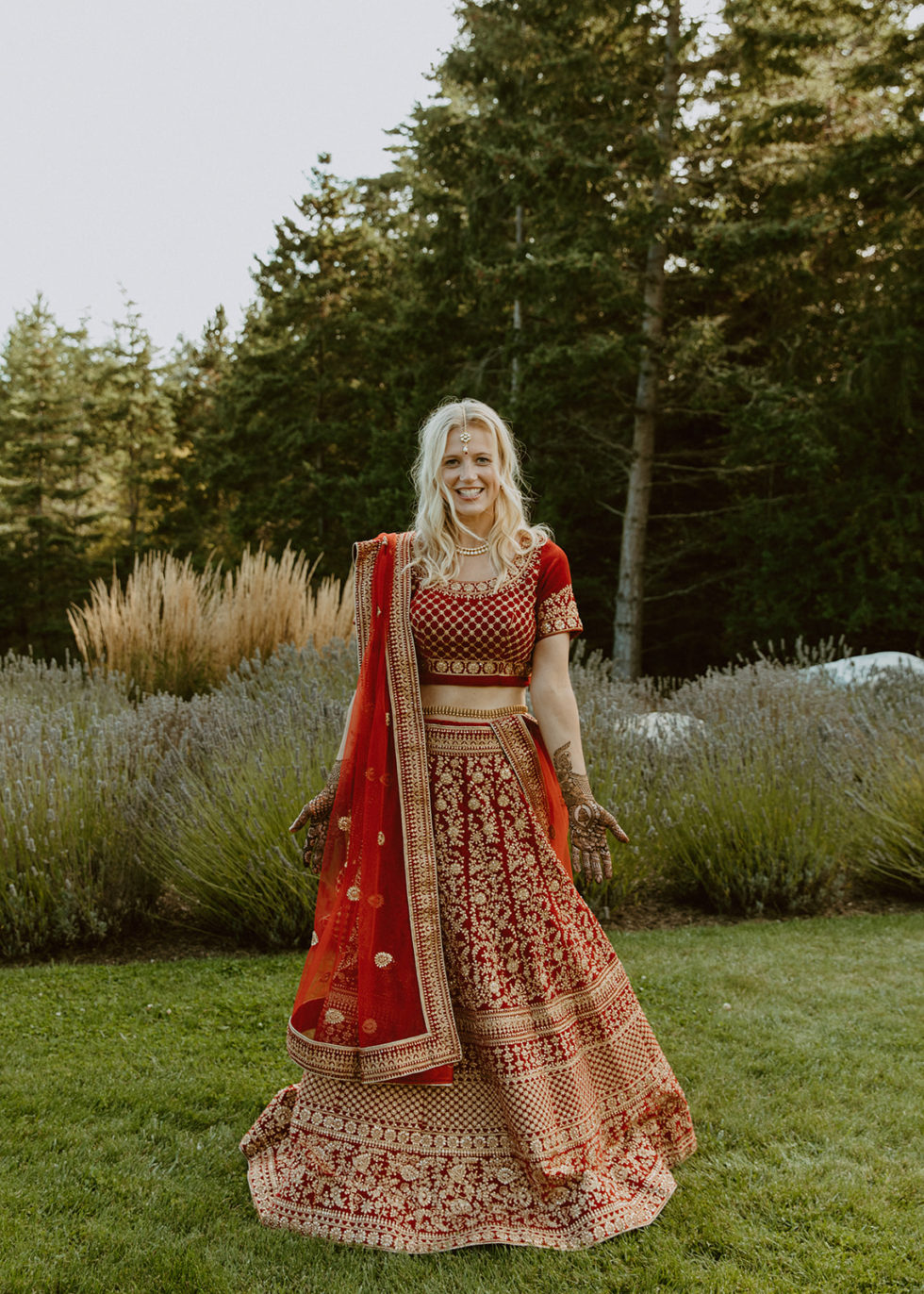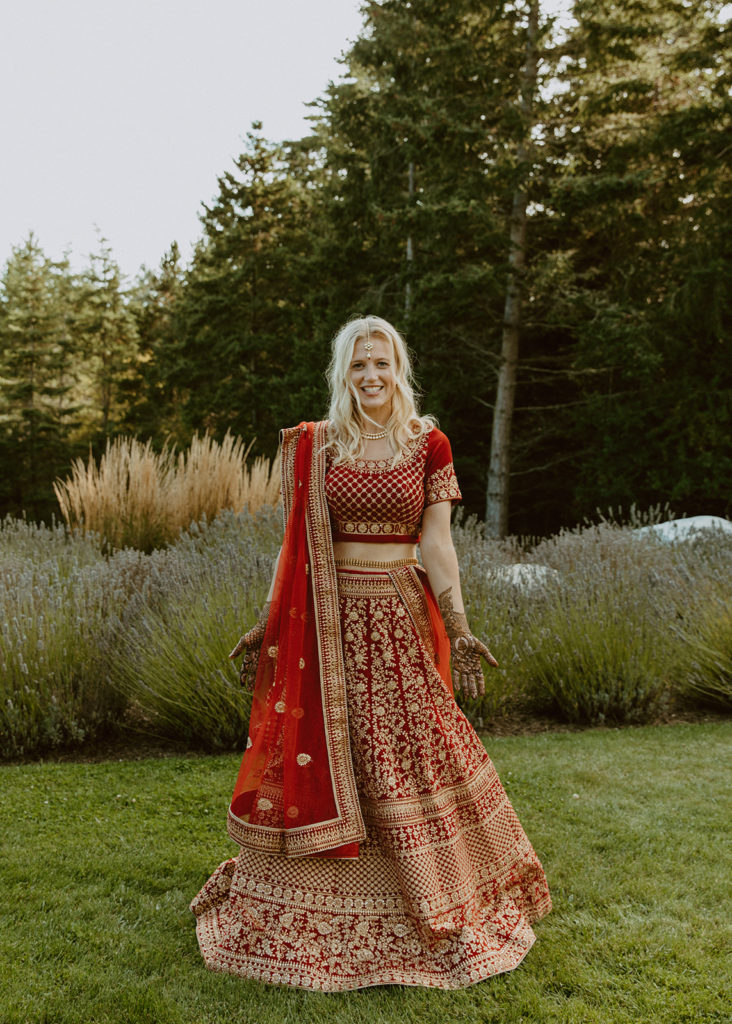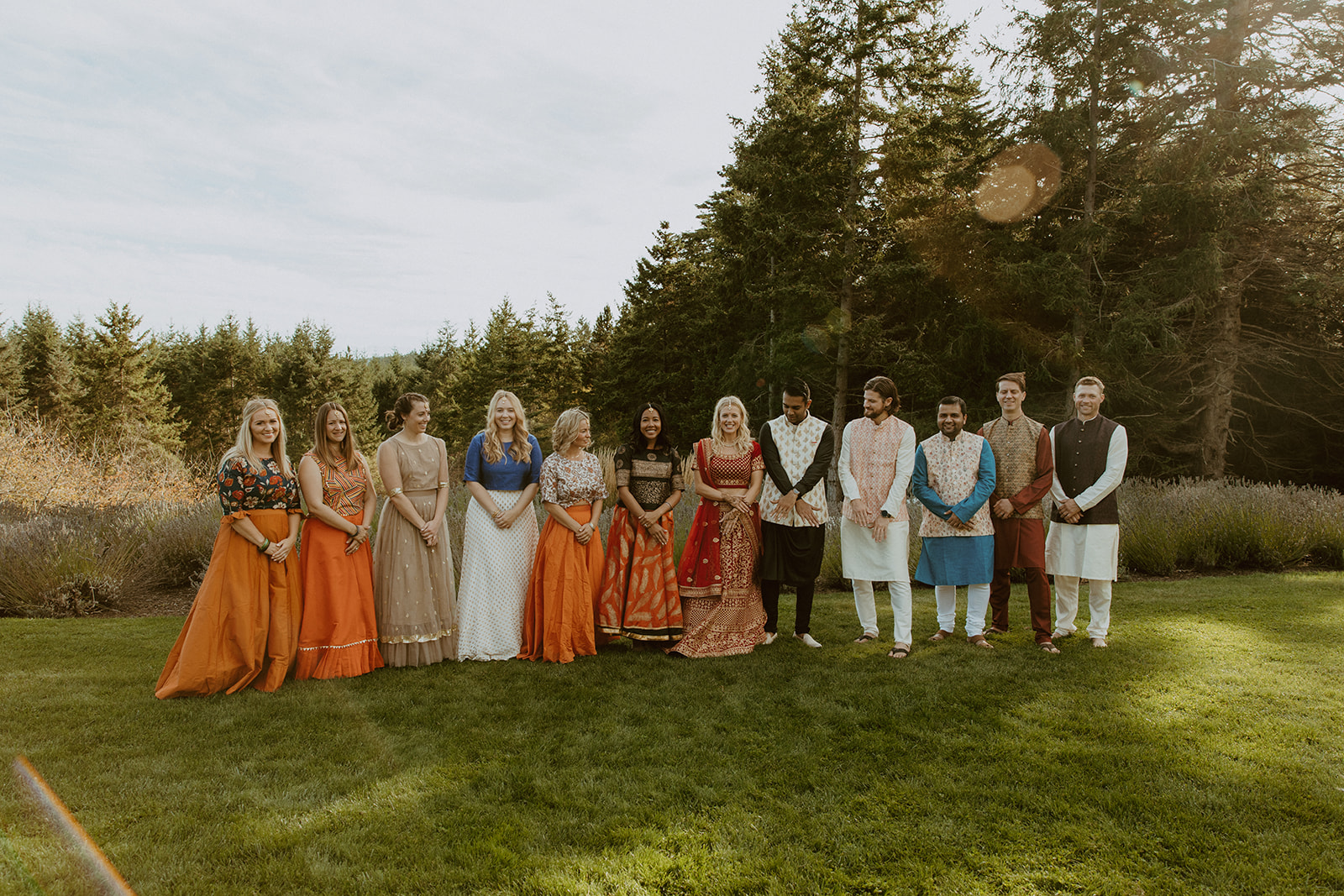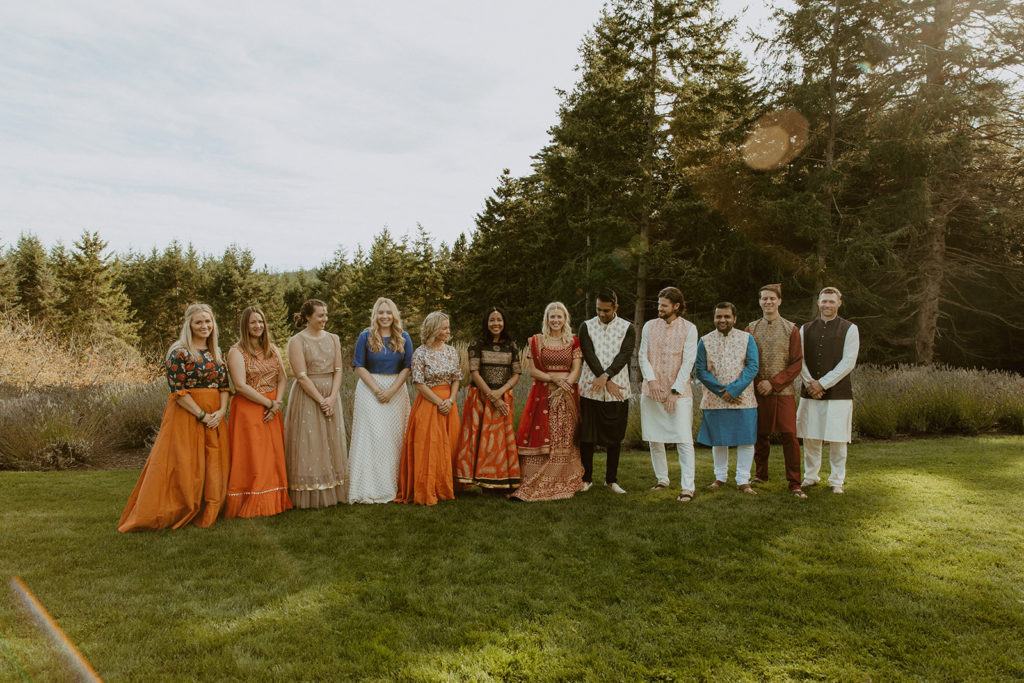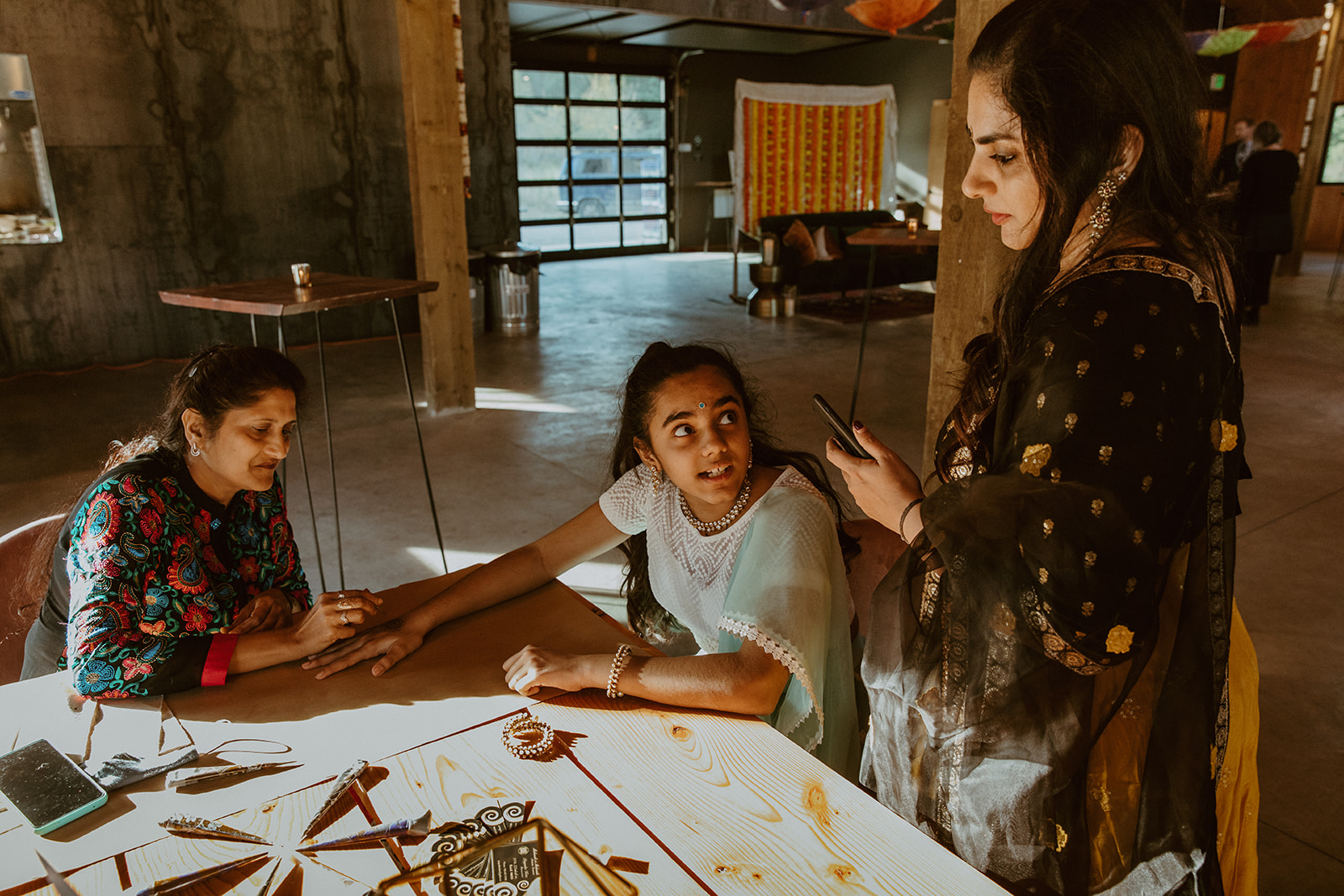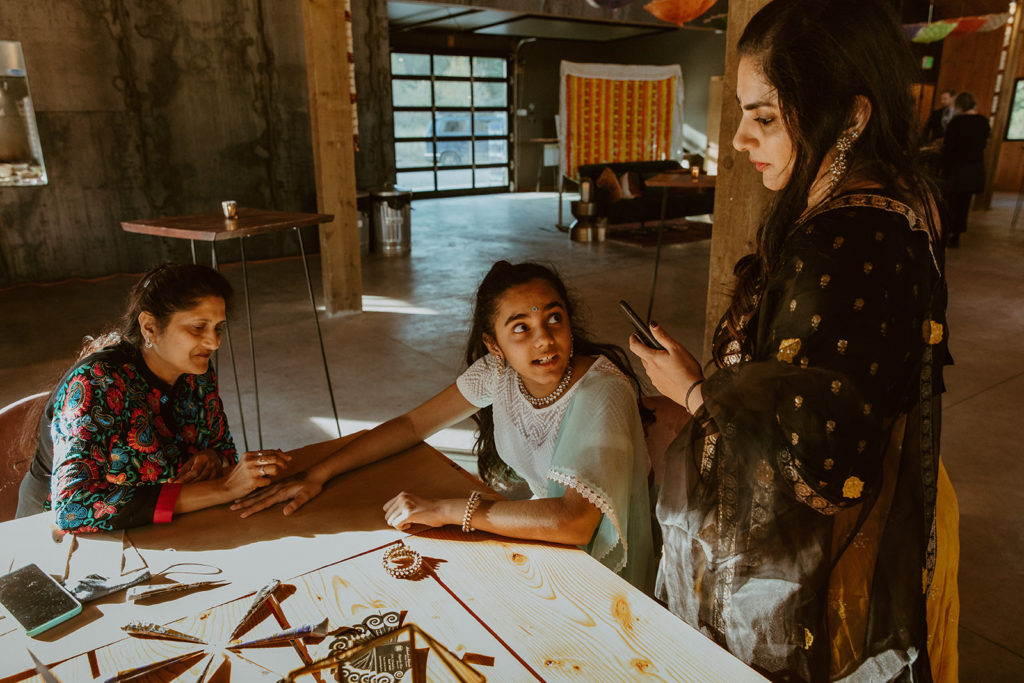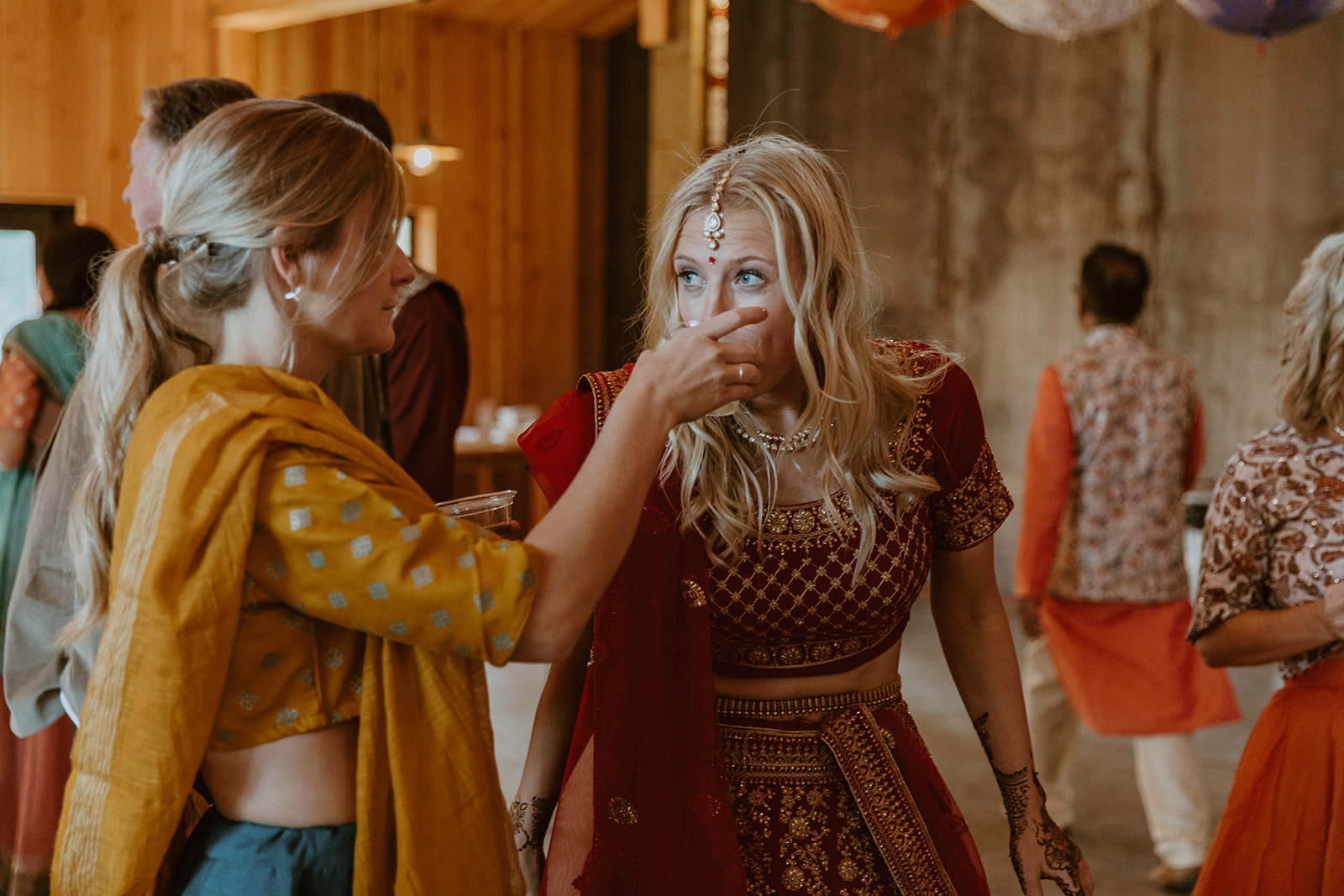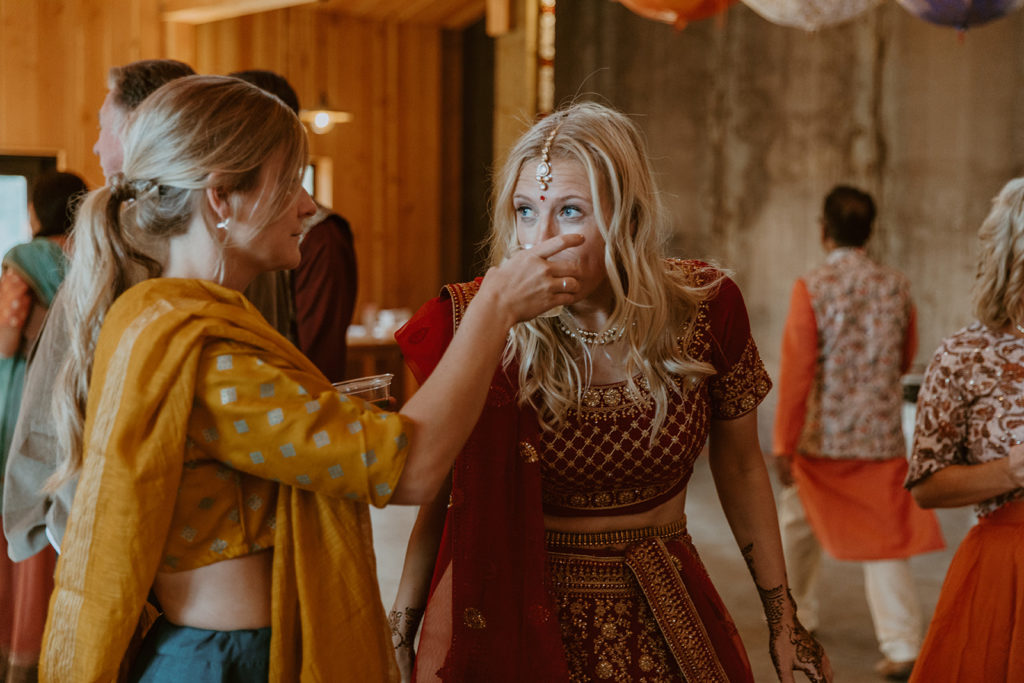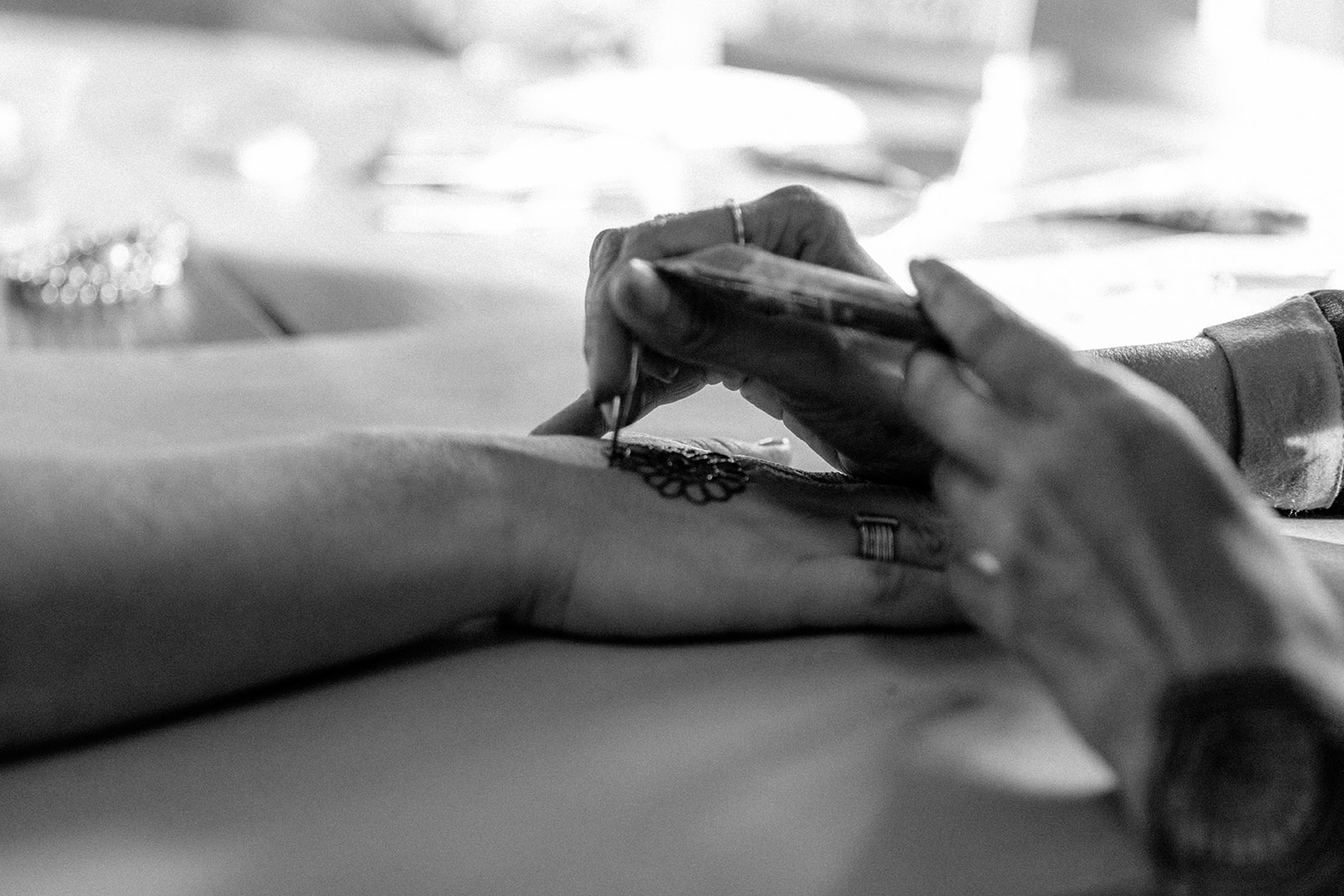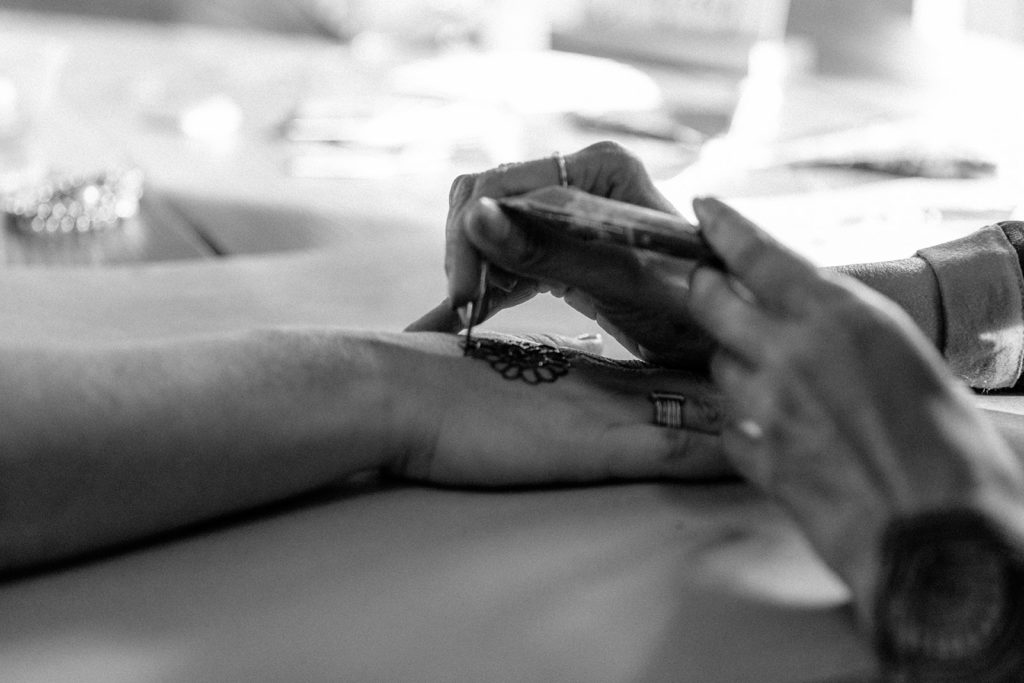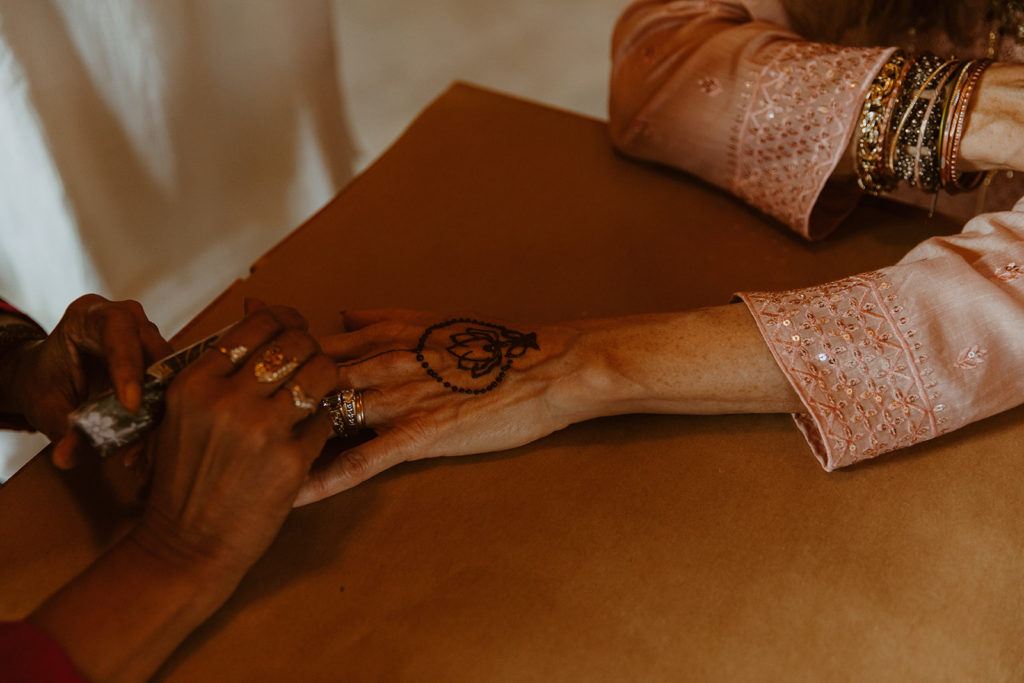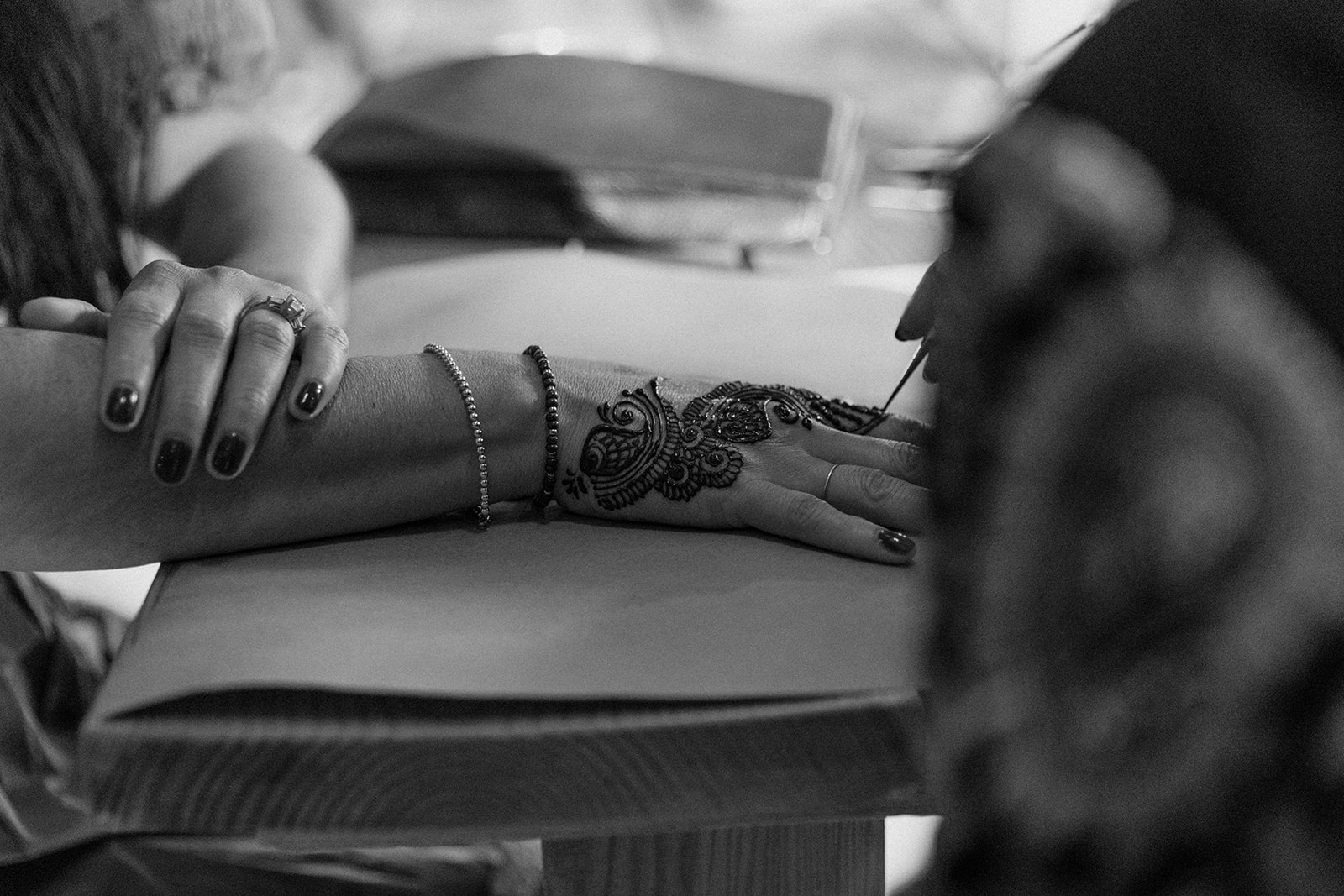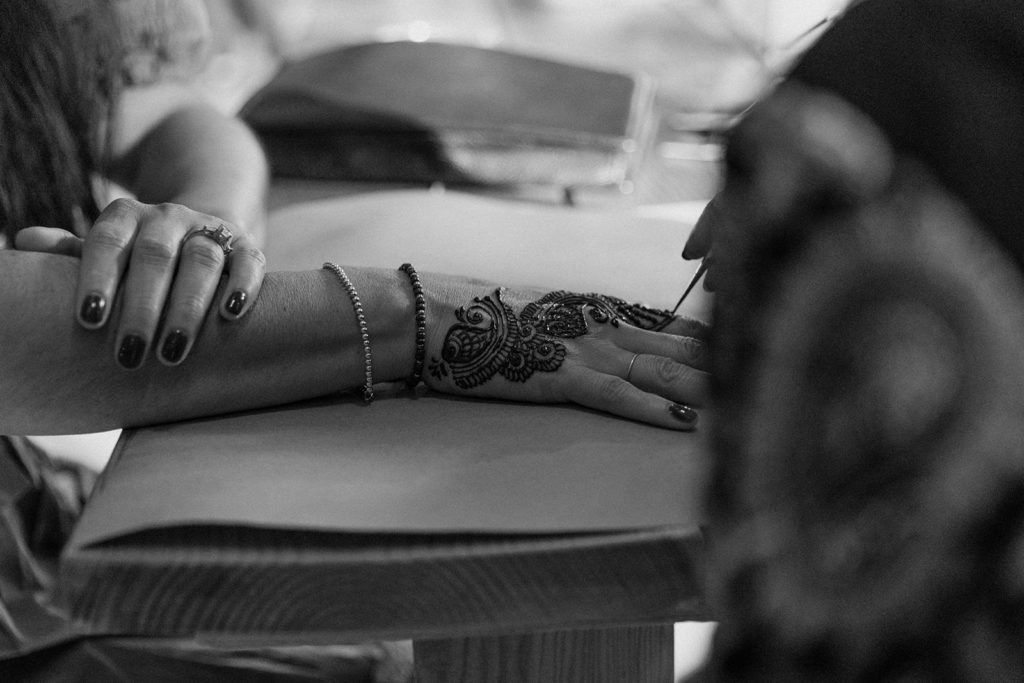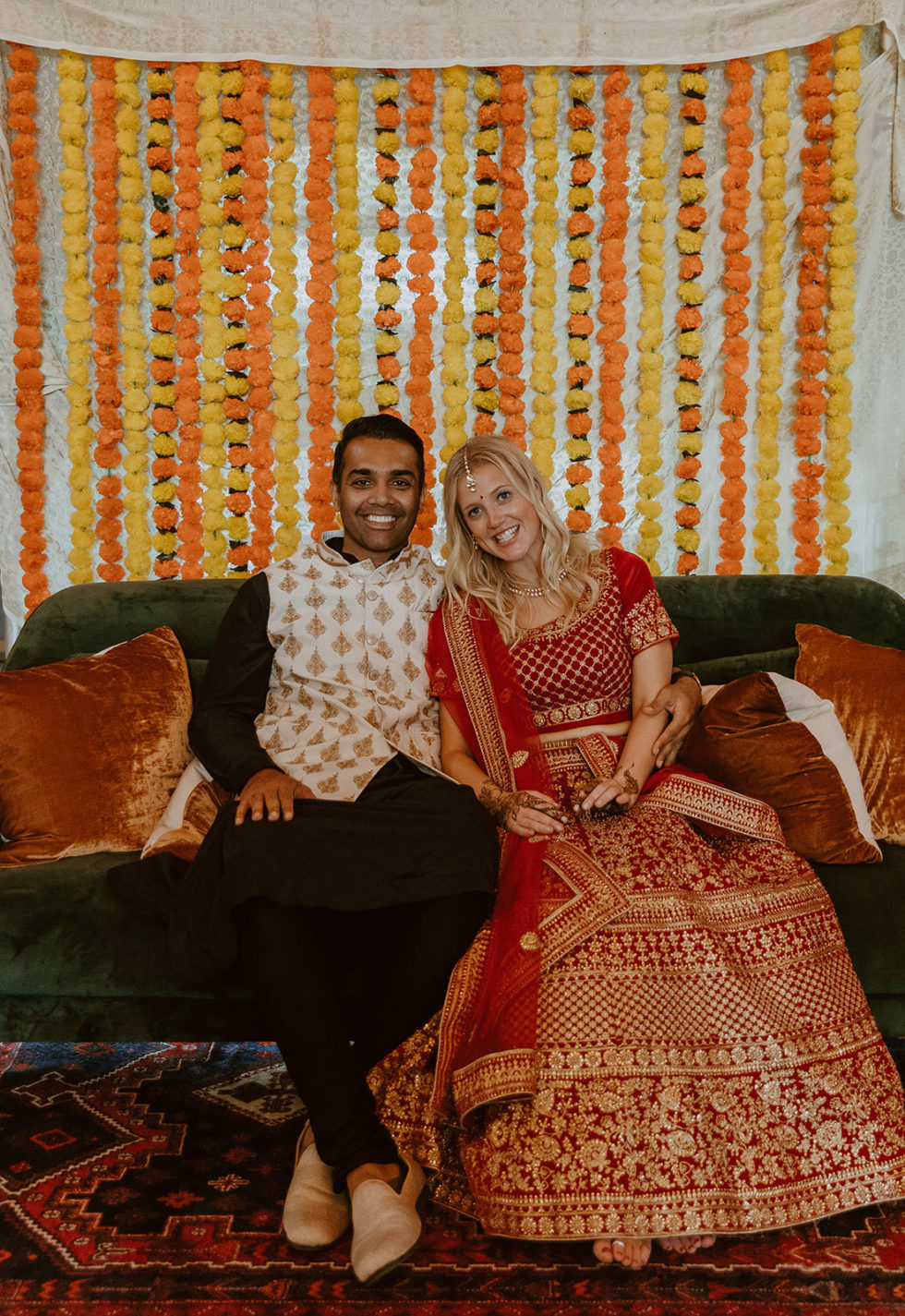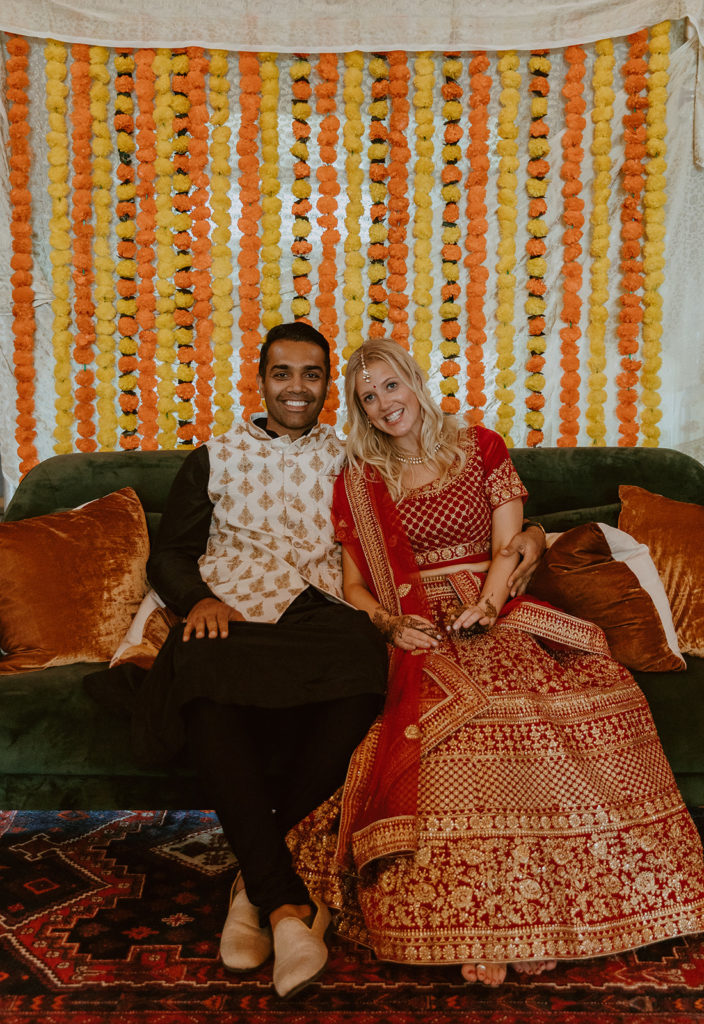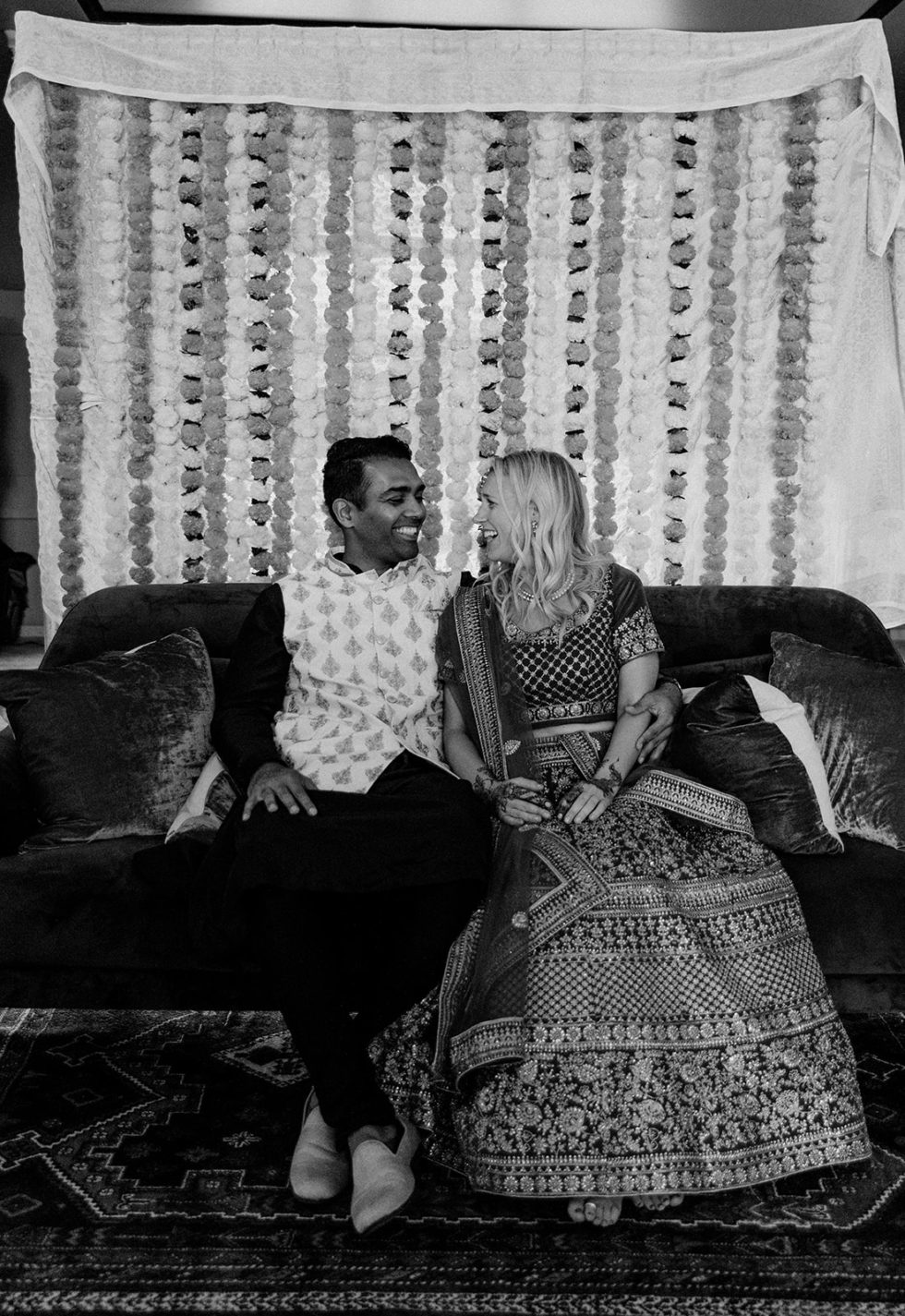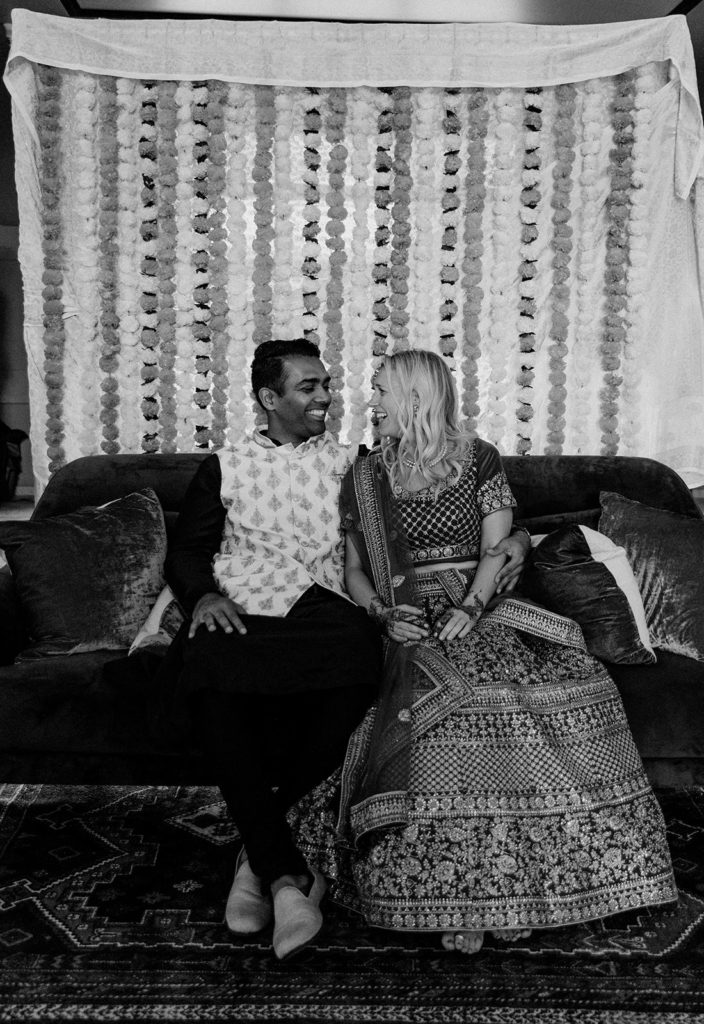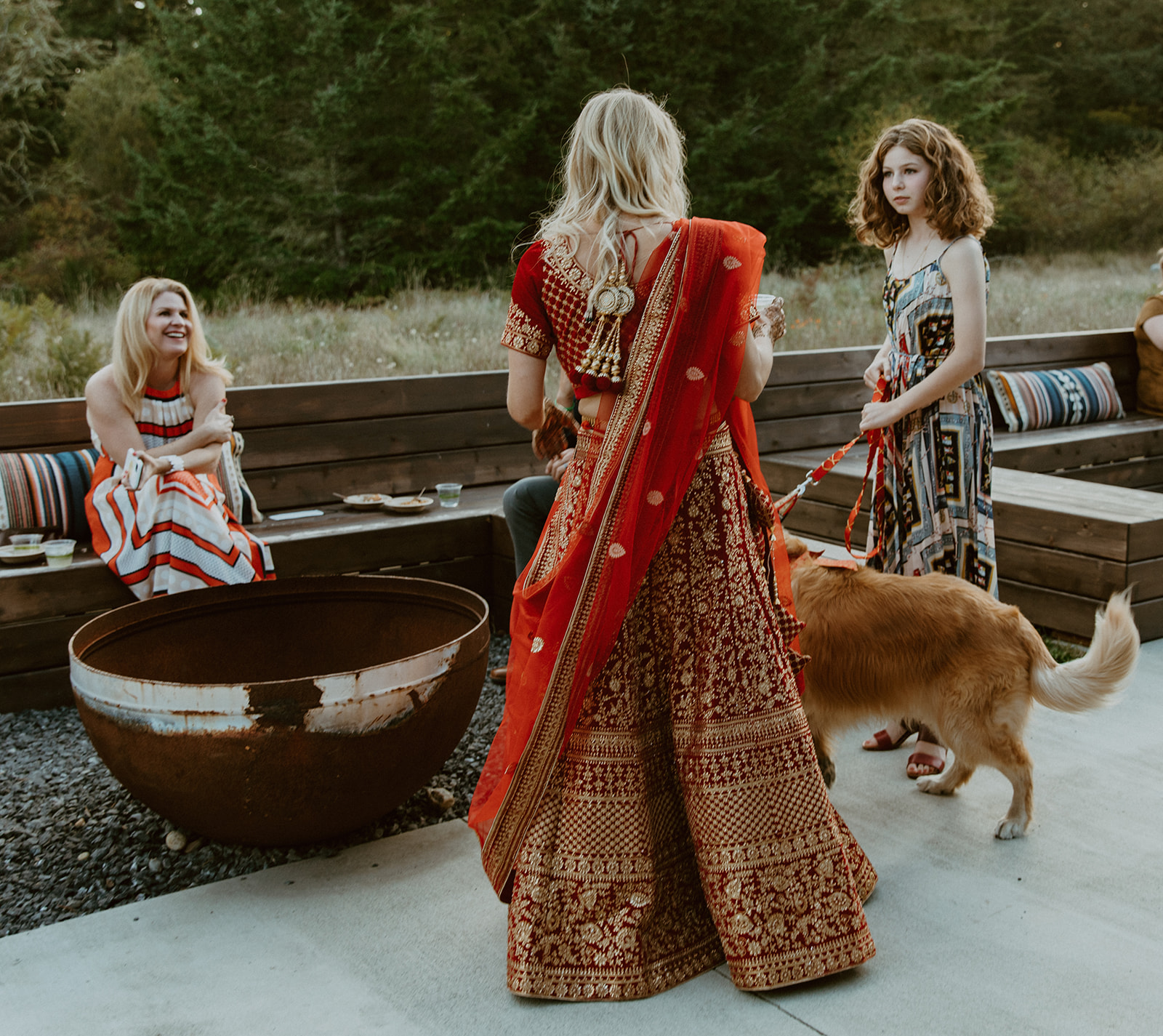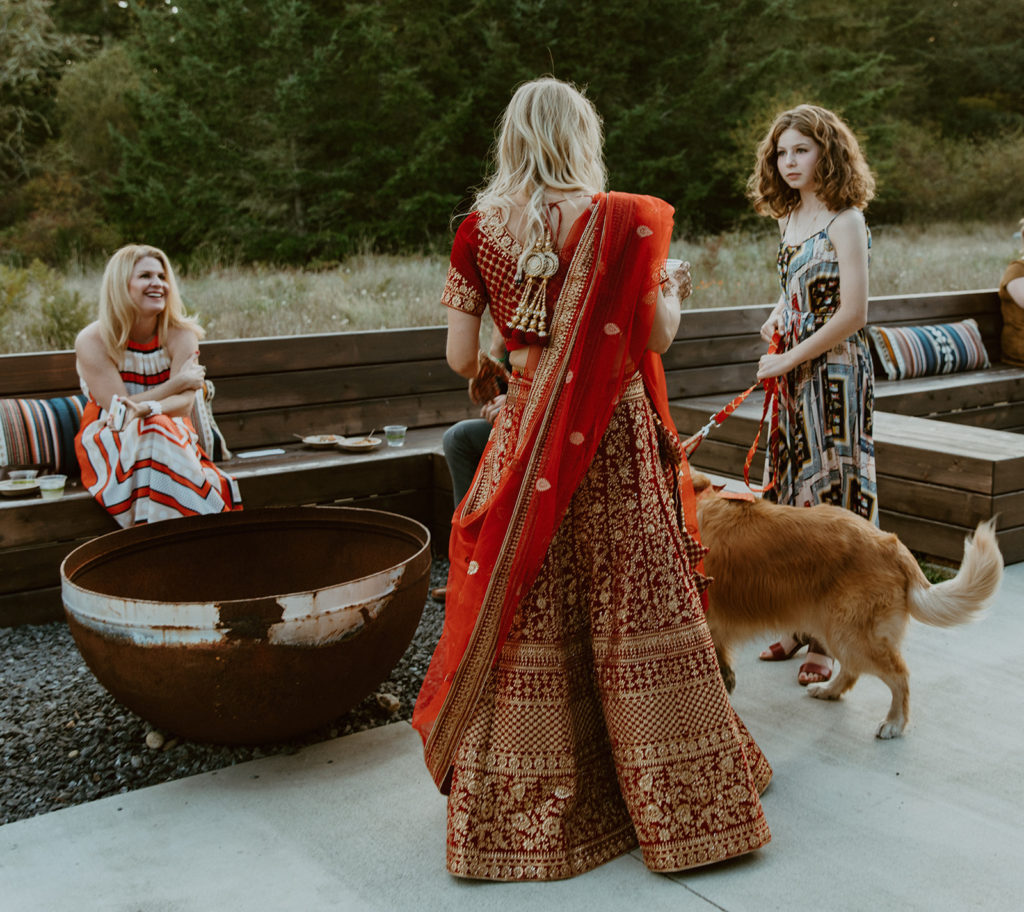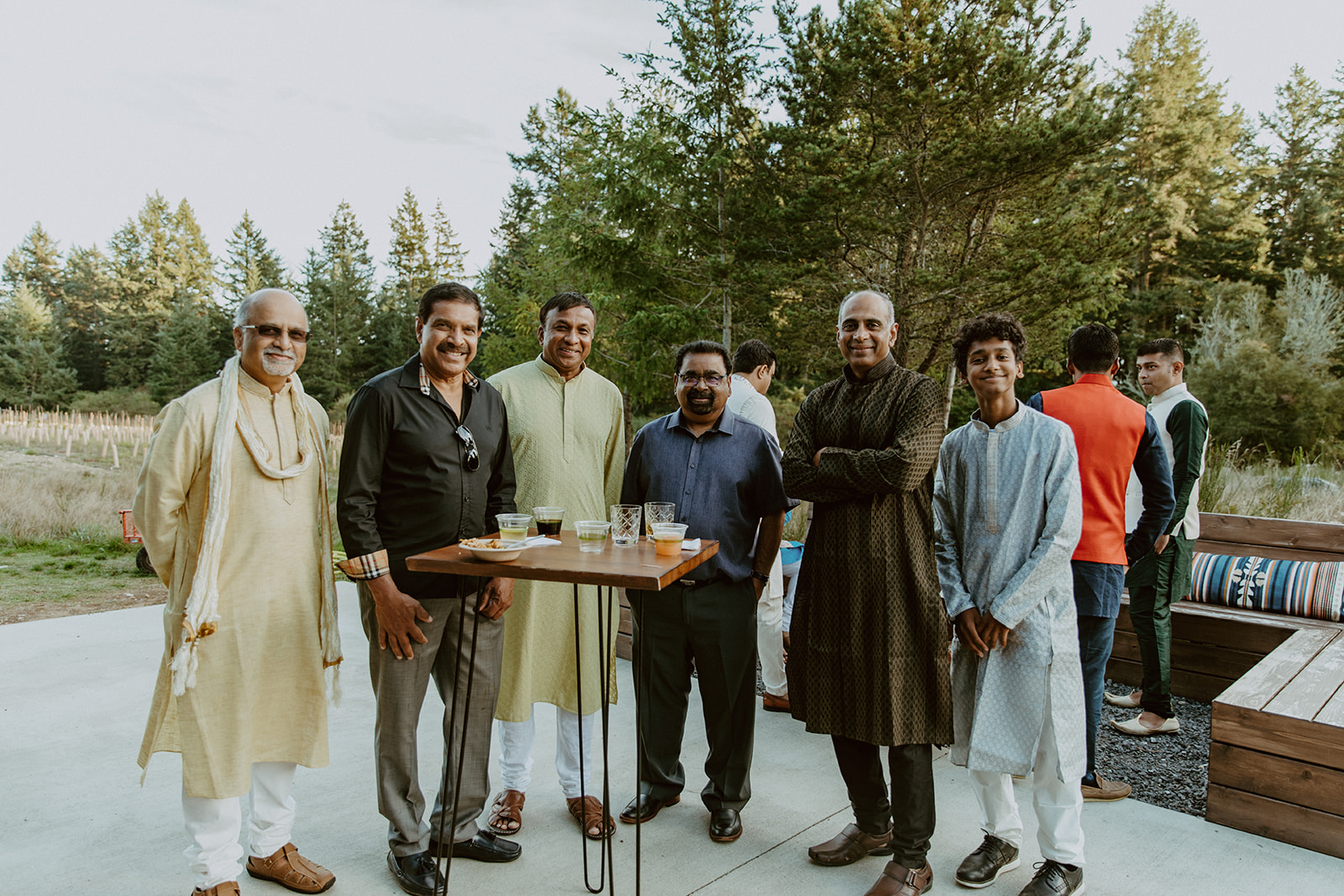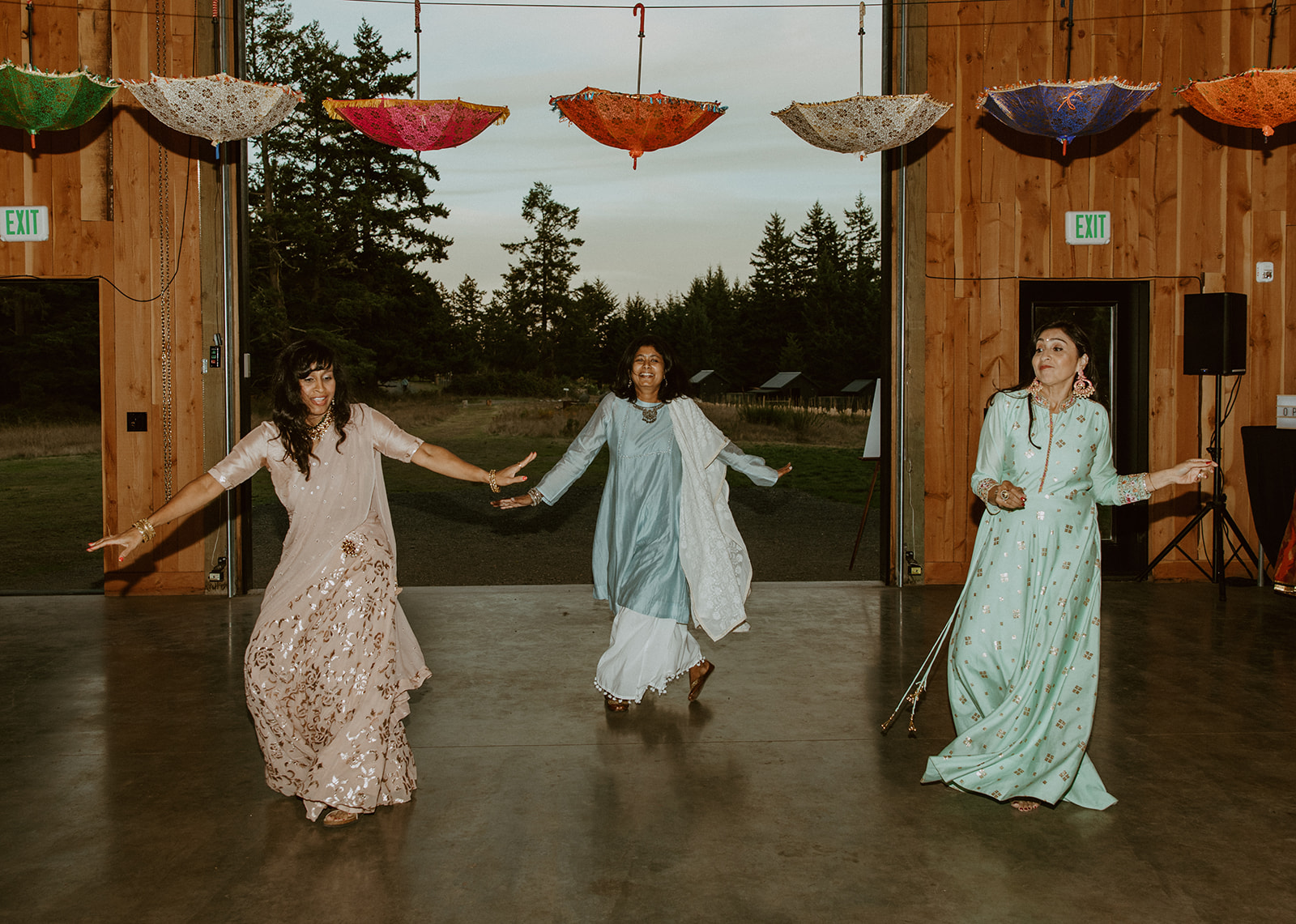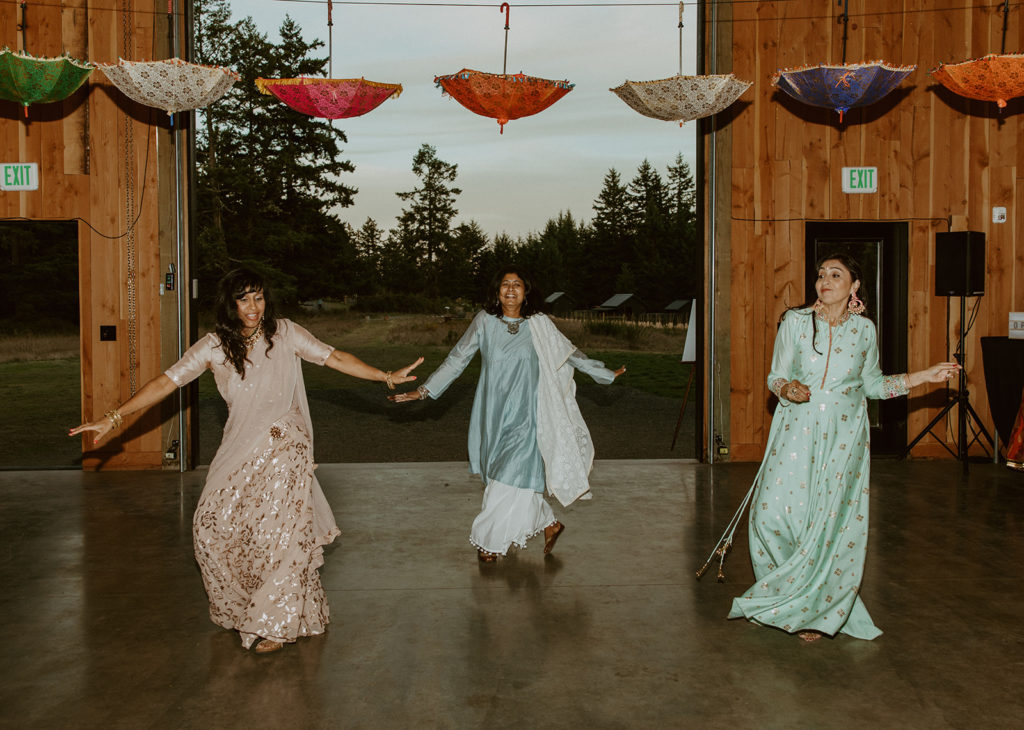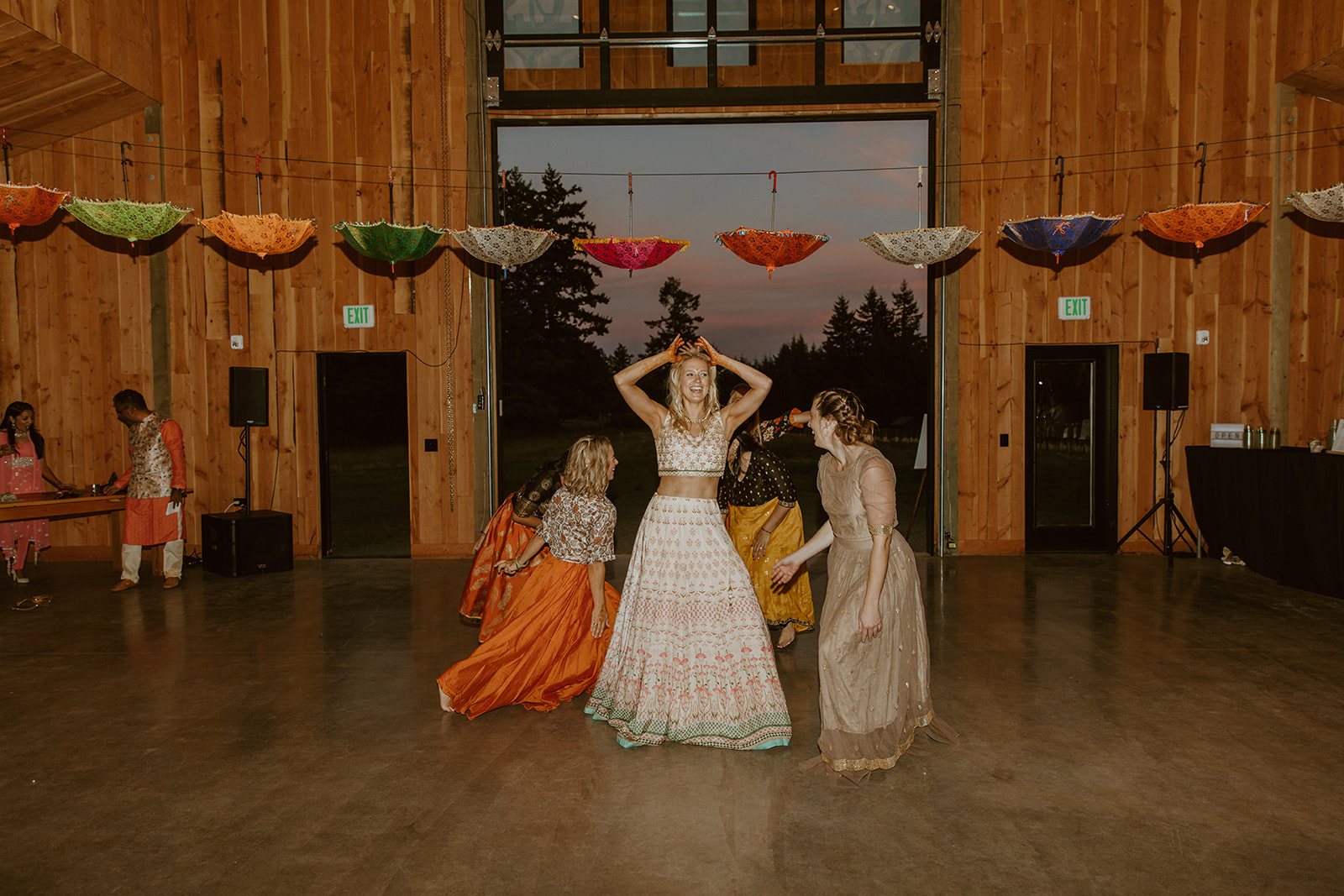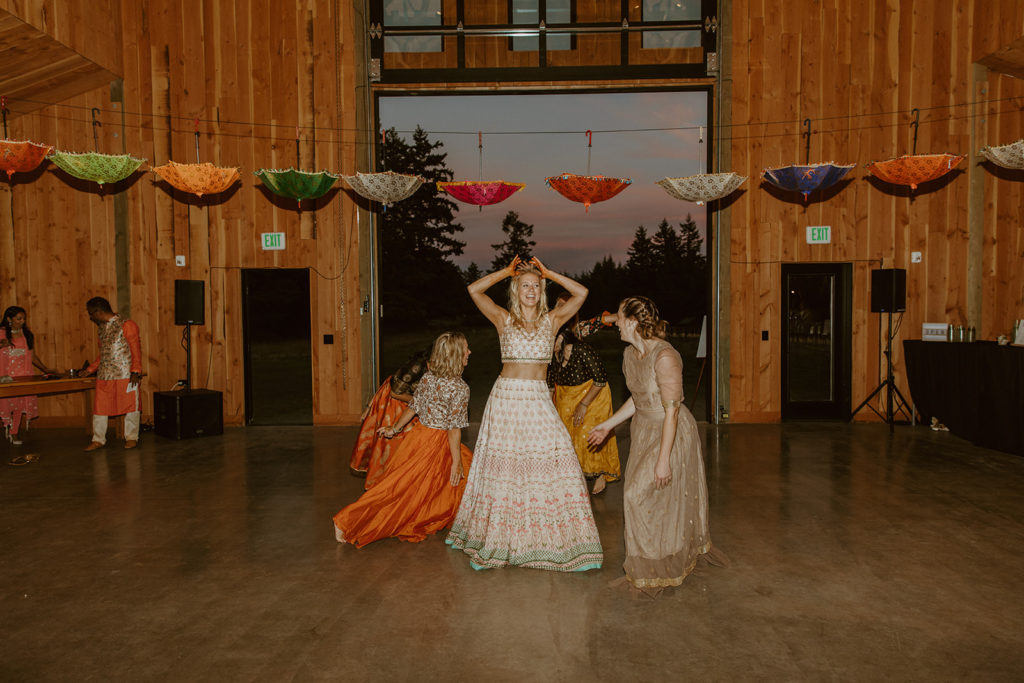 Here is a look into Saturday.
First Look
Saturday was filled with many of your traditional American wedding activities. We all know what a first look is, and this one just melts my heart looking at these photos.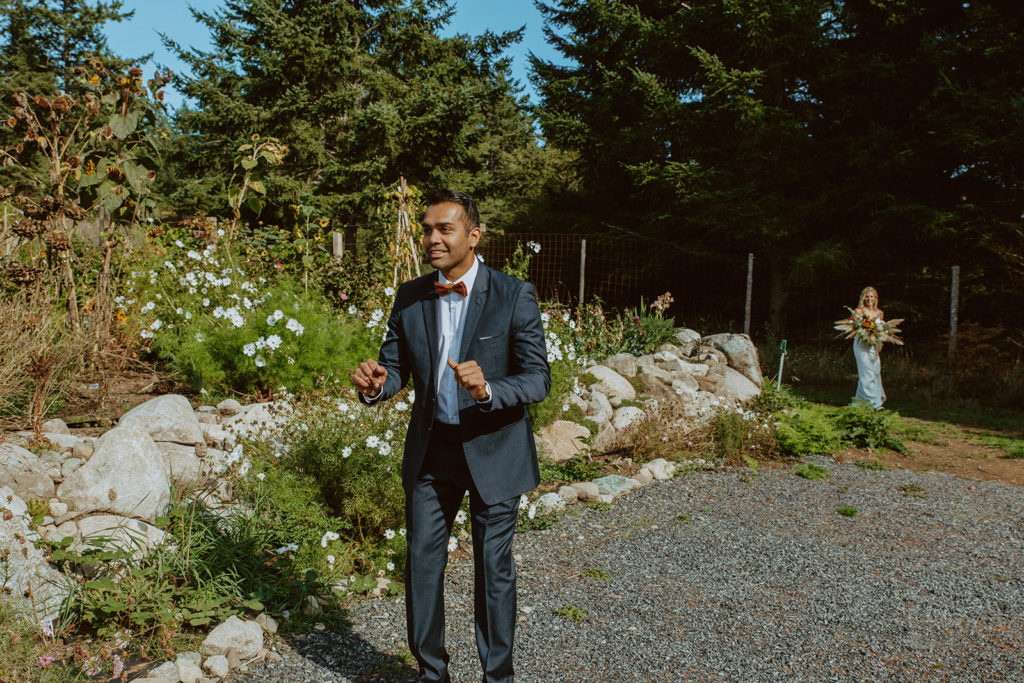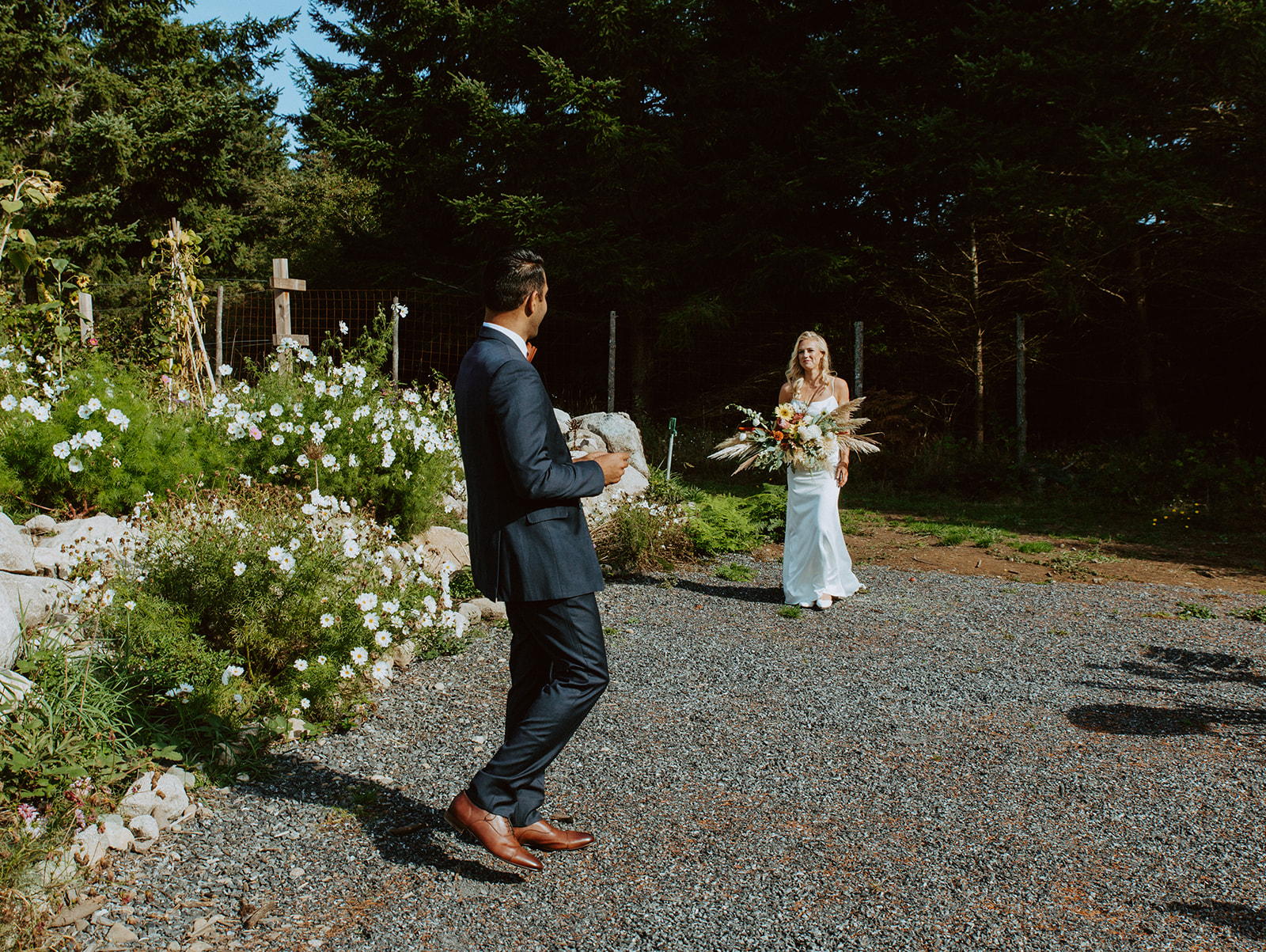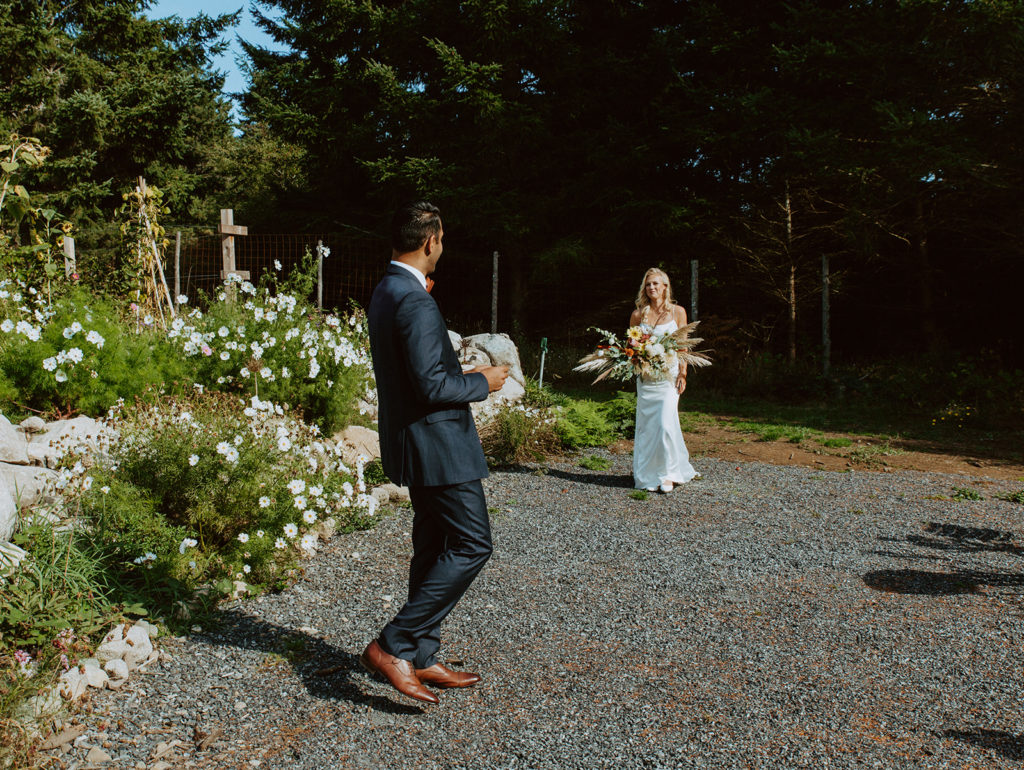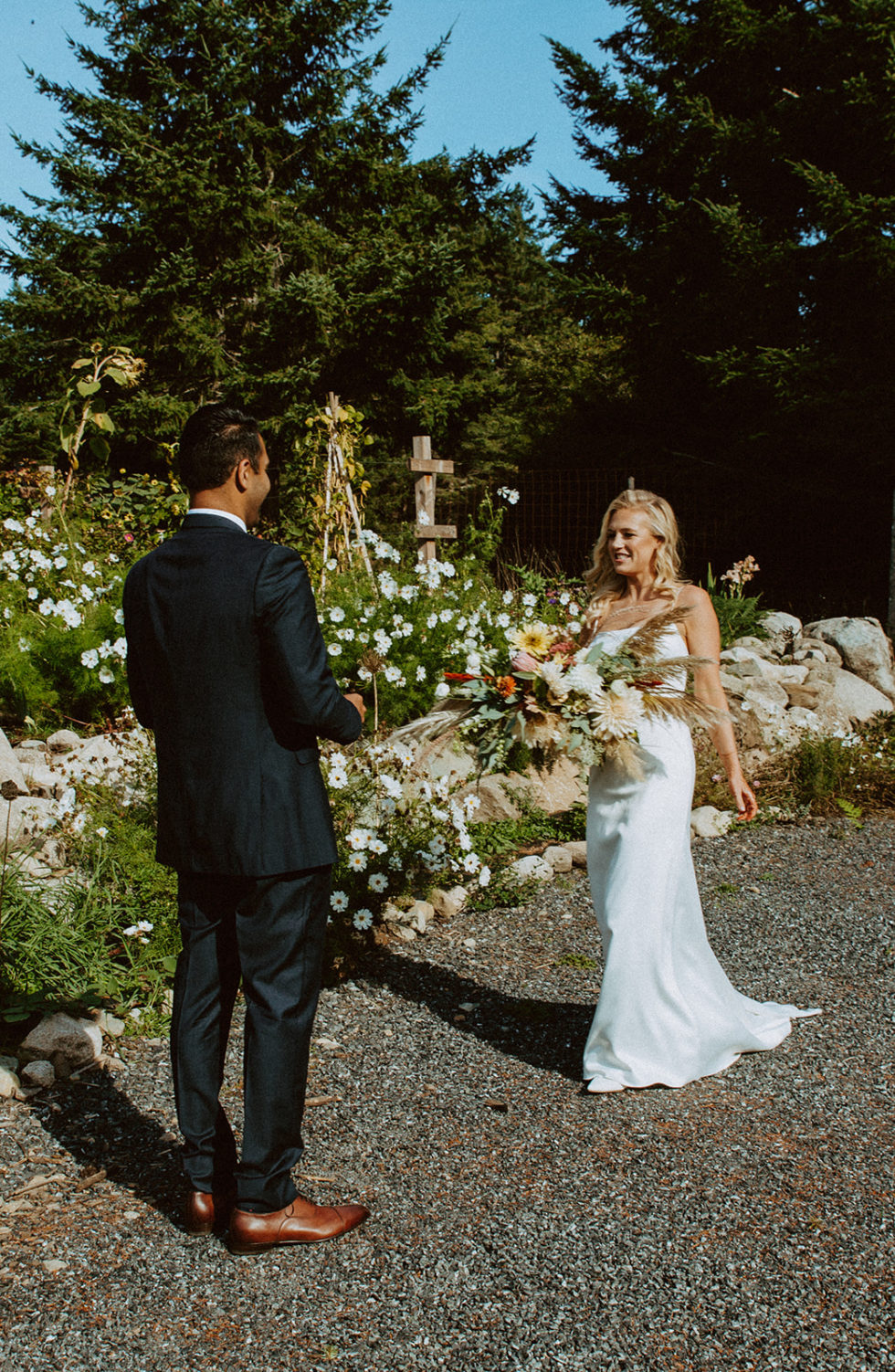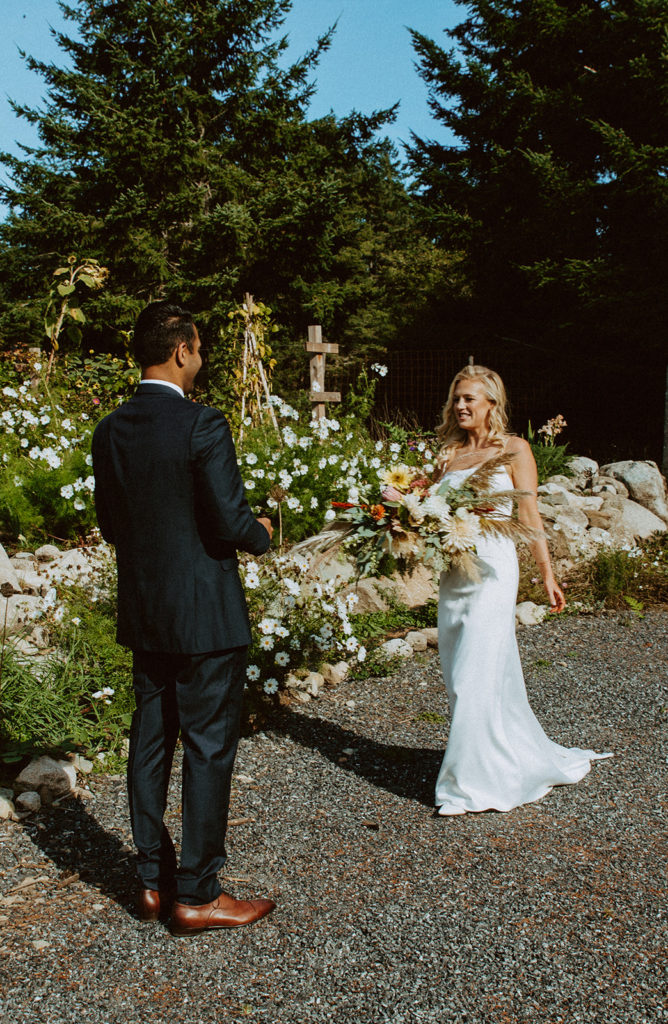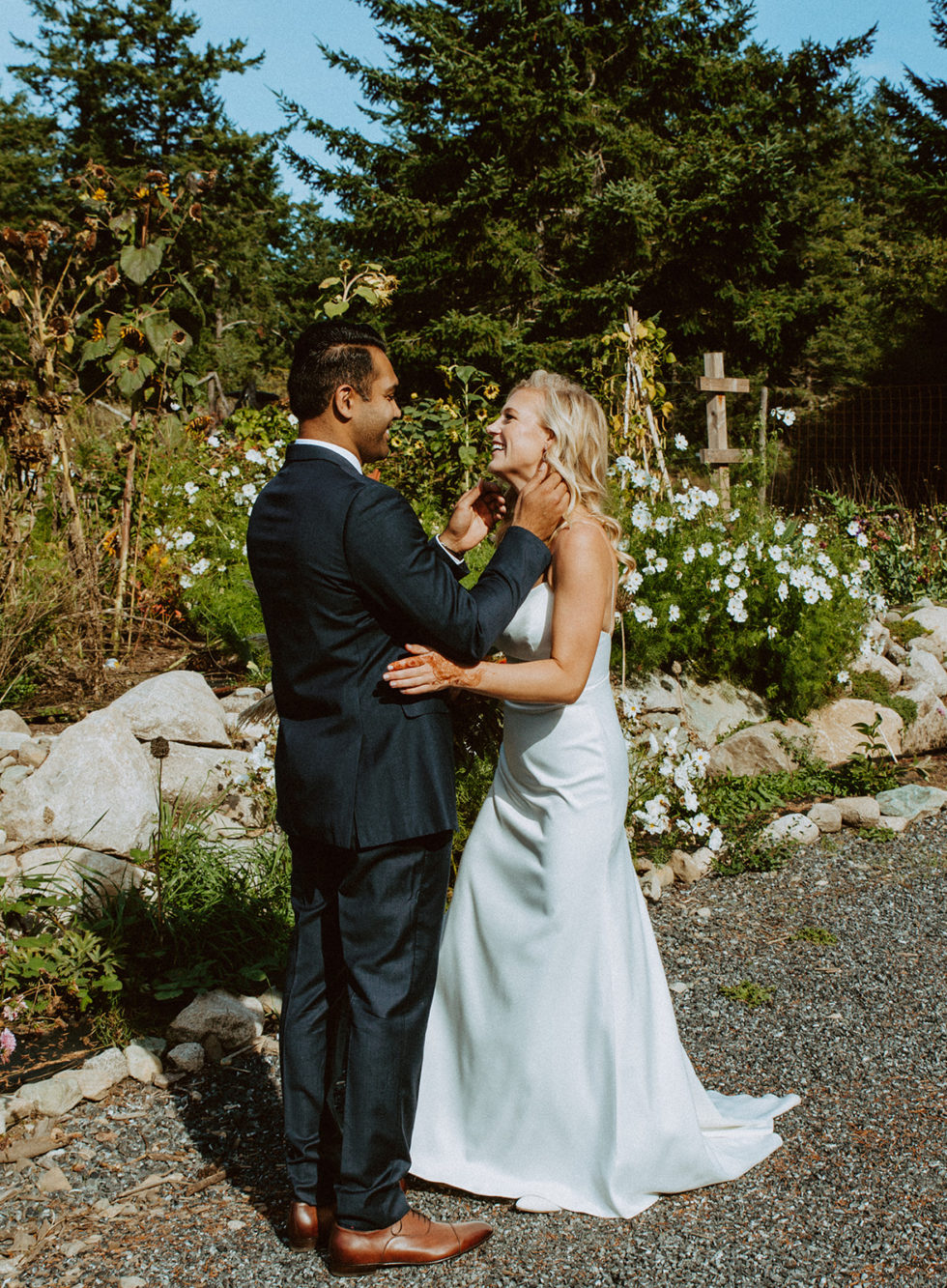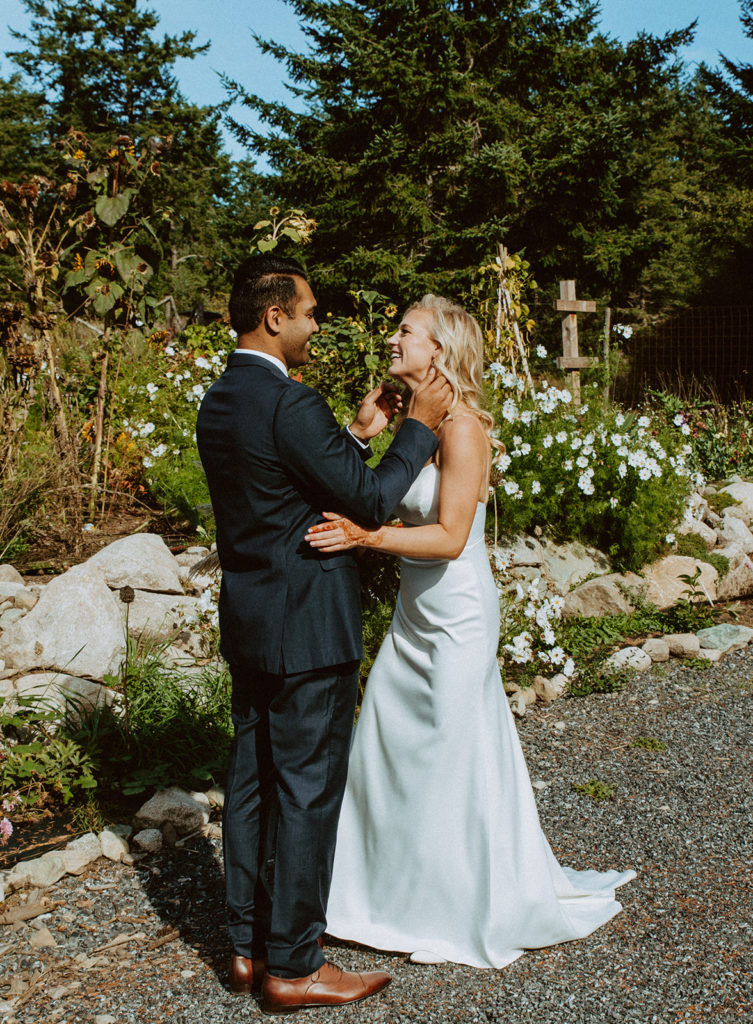 Personalizing Your Ceremony
I am ALL about finding ways to personalize each wedding. I might be lying if I didn't say this one is one of my favorites. I mean who doesn't love a tequila shot?! These two met at a bar in Pullman, WA over a shot of tequila. So what better way to celebrate than mid ceremony tequila shot with your best friends with the stunning backdrop Saltwater Farm offers?!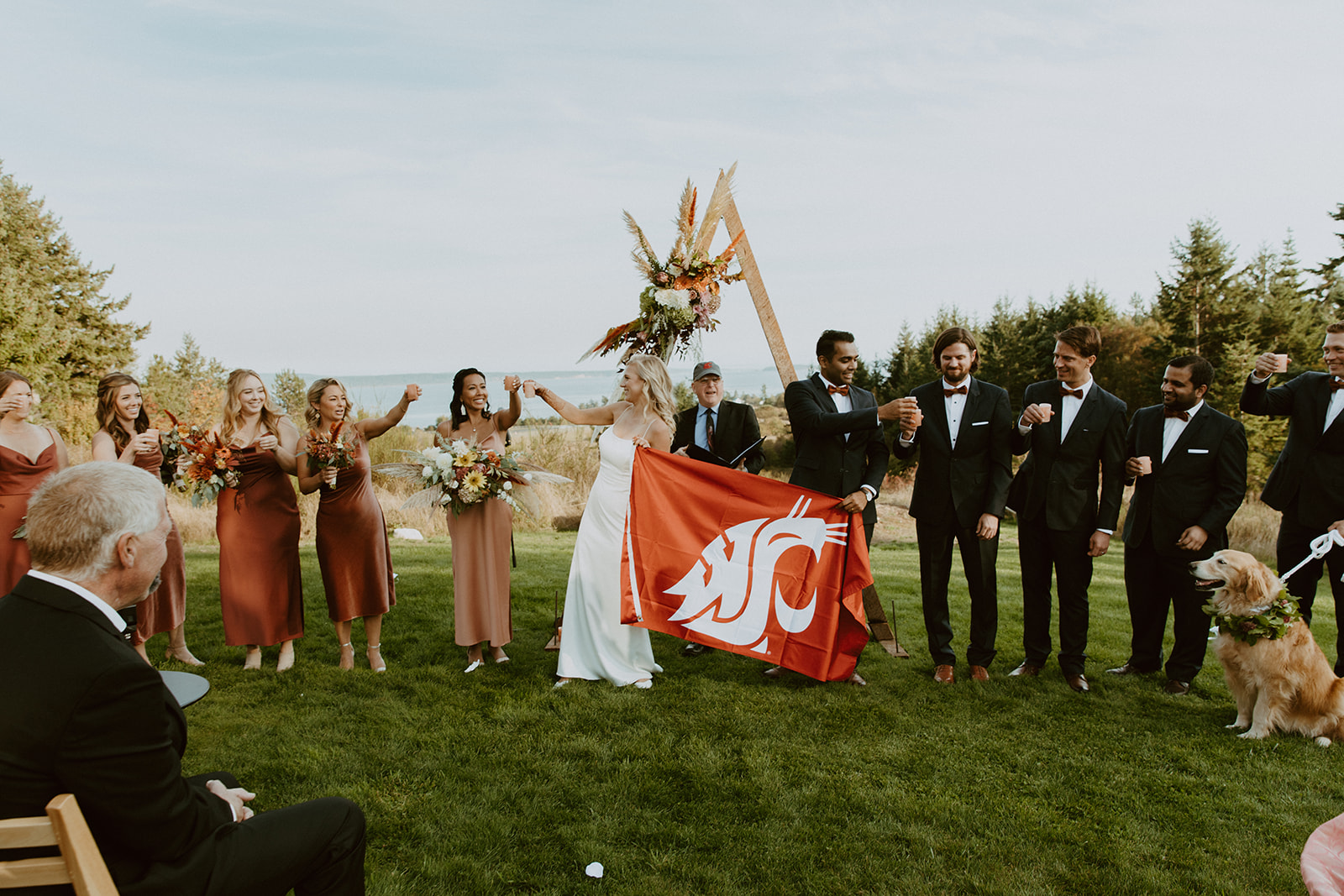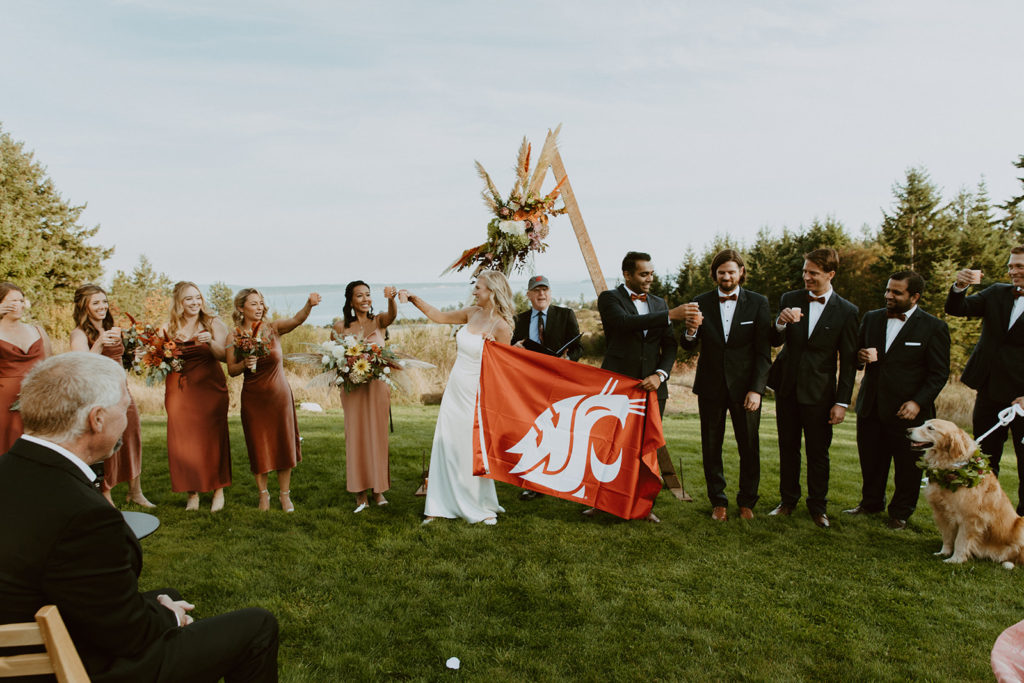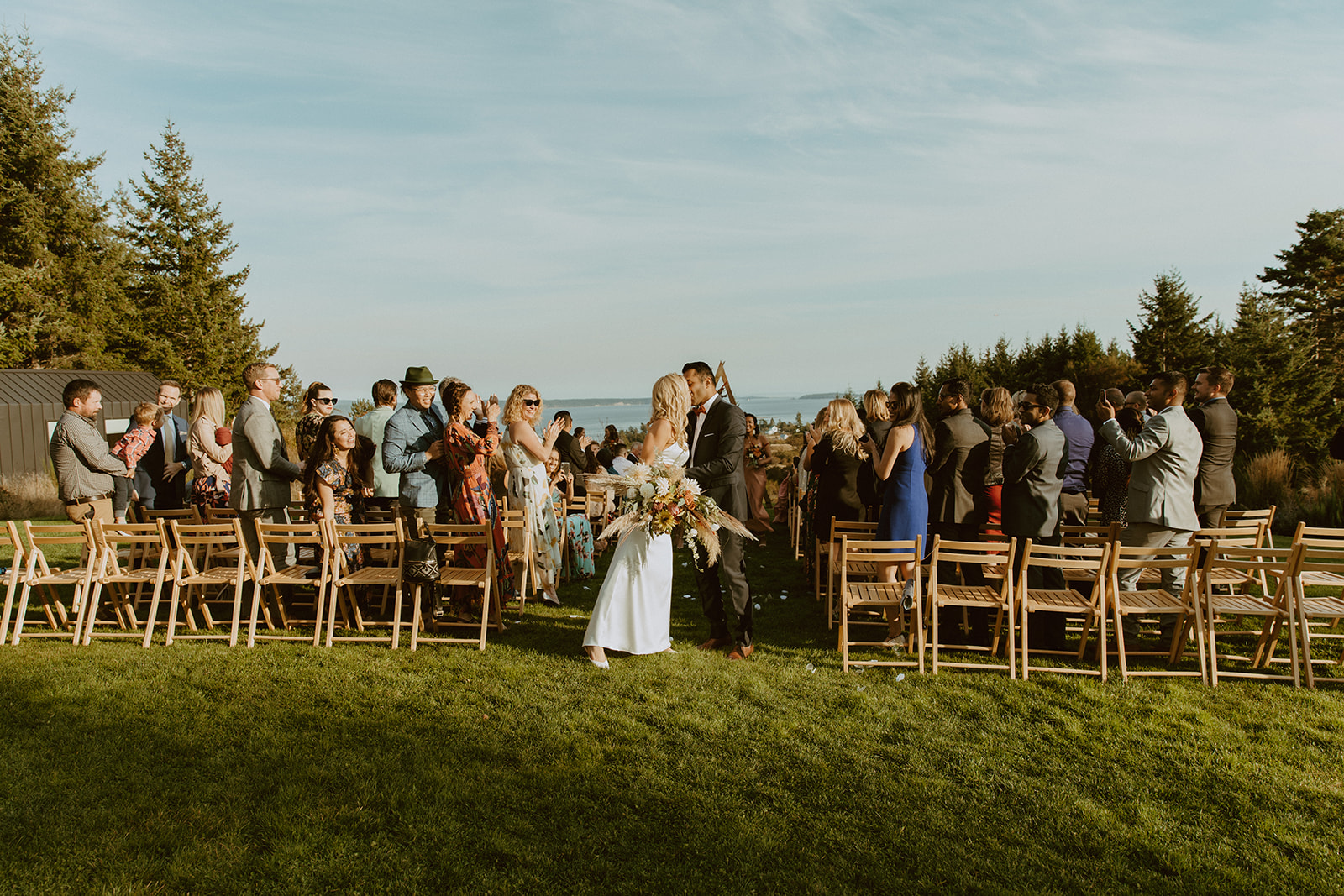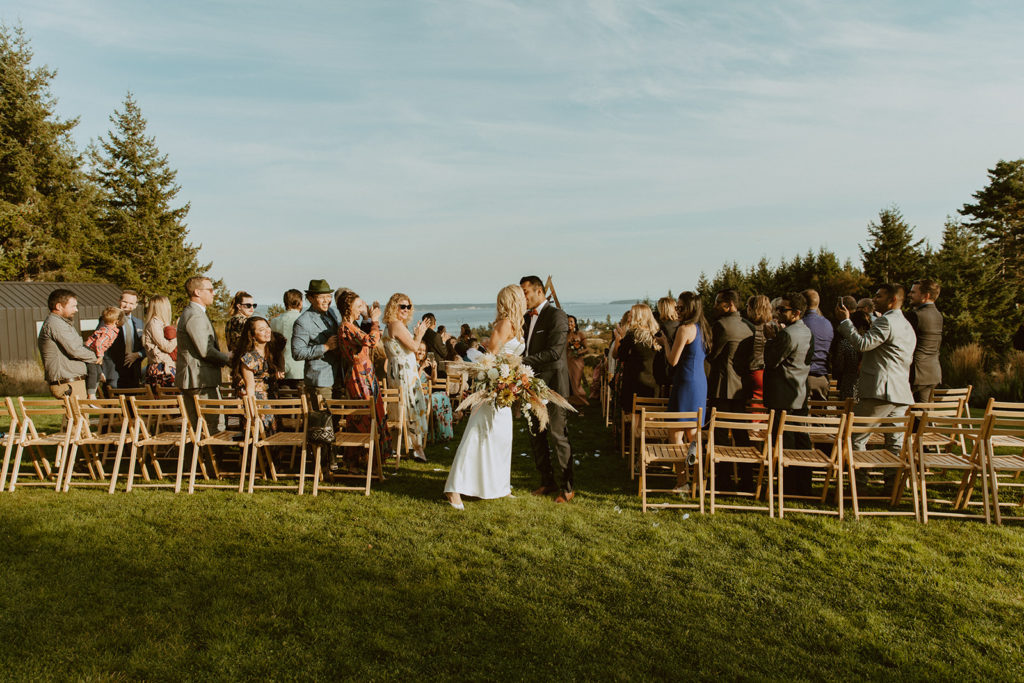 Roasts
Dinner was served family style by the amazing Salmonberry Catering and meant to be a drawn out two hour deal. However, I think we can all agree a two hour long dinner at a wedding can be too long for your guests. However, not when you have eight different people "roasting" the couple throughout. This is another amazing personal touch these two did. They dedicated a lead to introduce each roaster, when it was his turn to introduce the next person his song "I Know There's Gonna Be Good Times" would come on and cue the guests to be quiet and listen to who was up next. Each roaster also had a walk up song to get them started. I ten out ten would recommend something similar to my couples who are looking to host over an hour long dinner.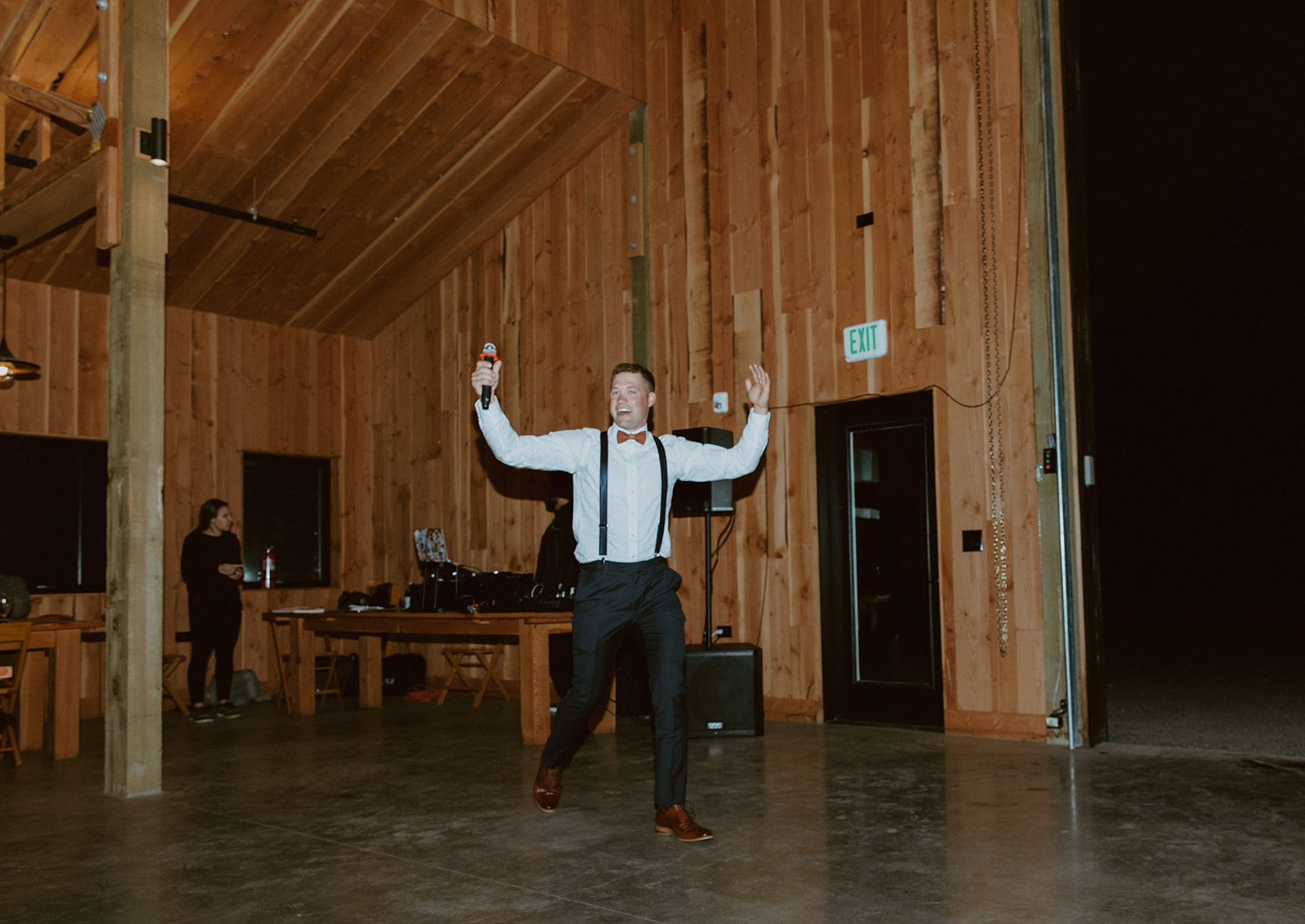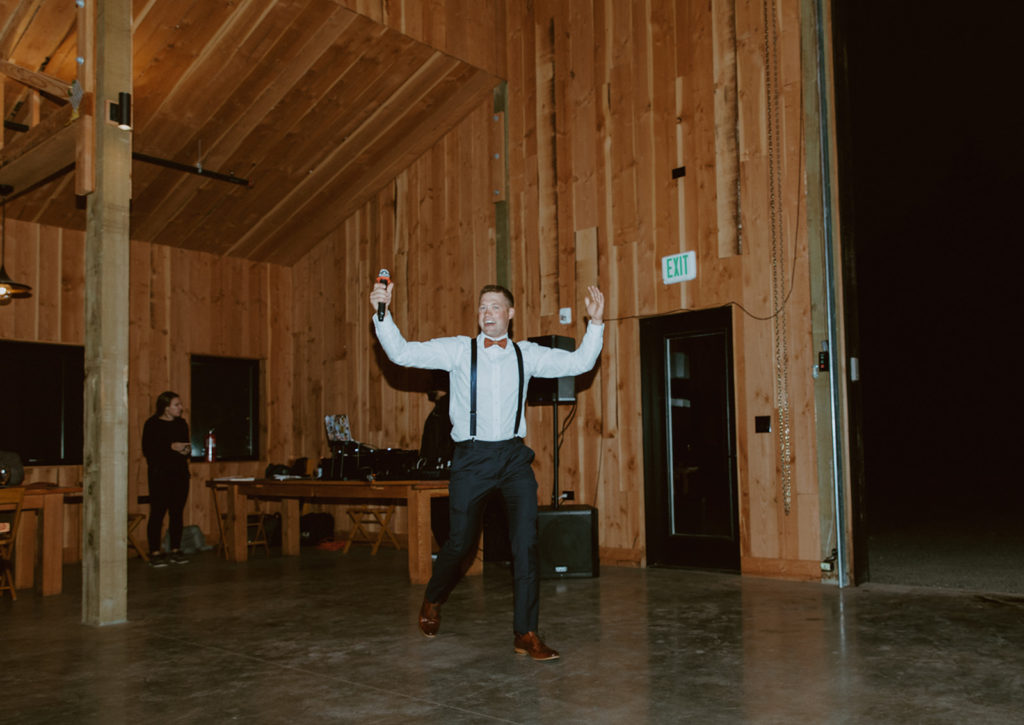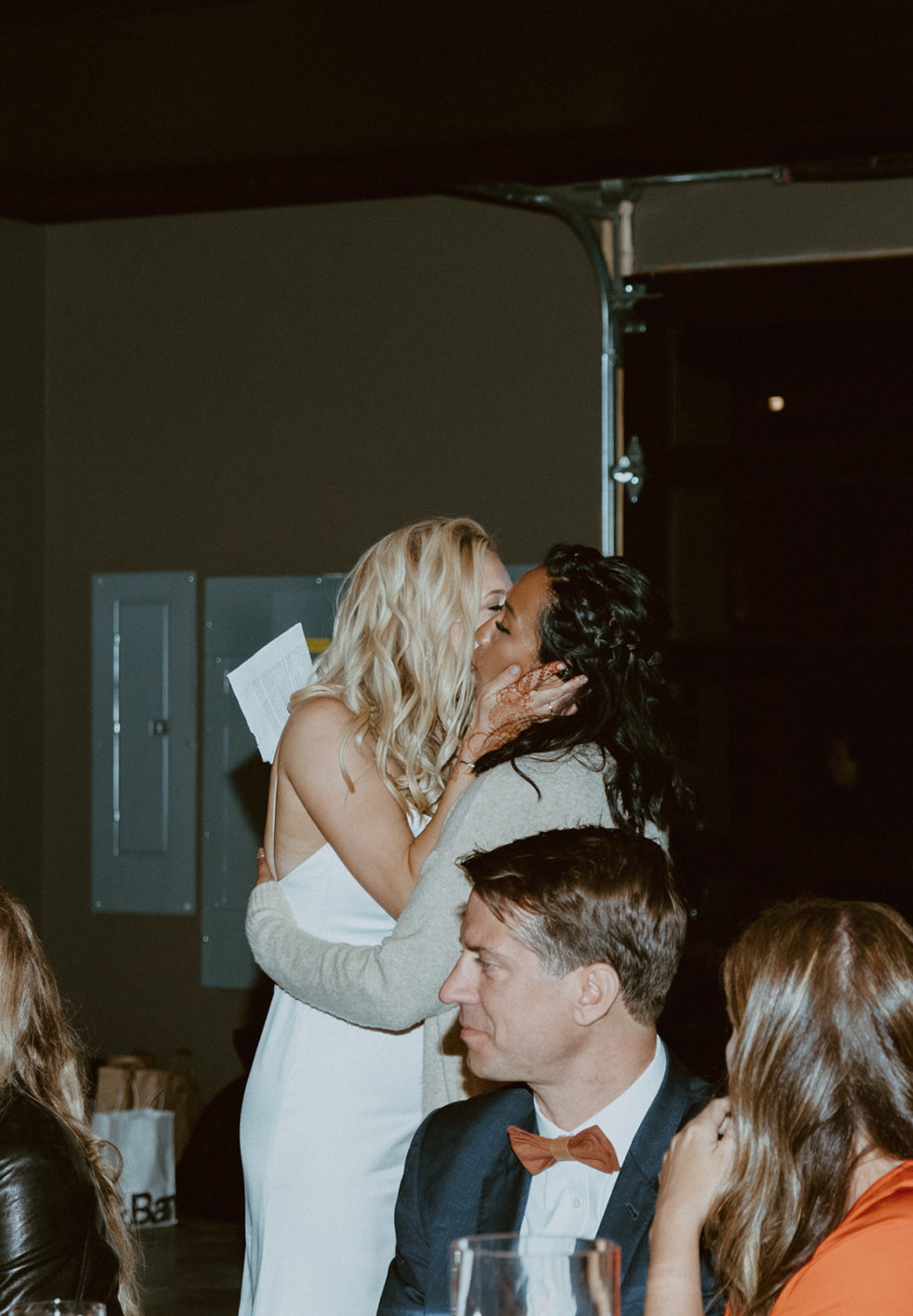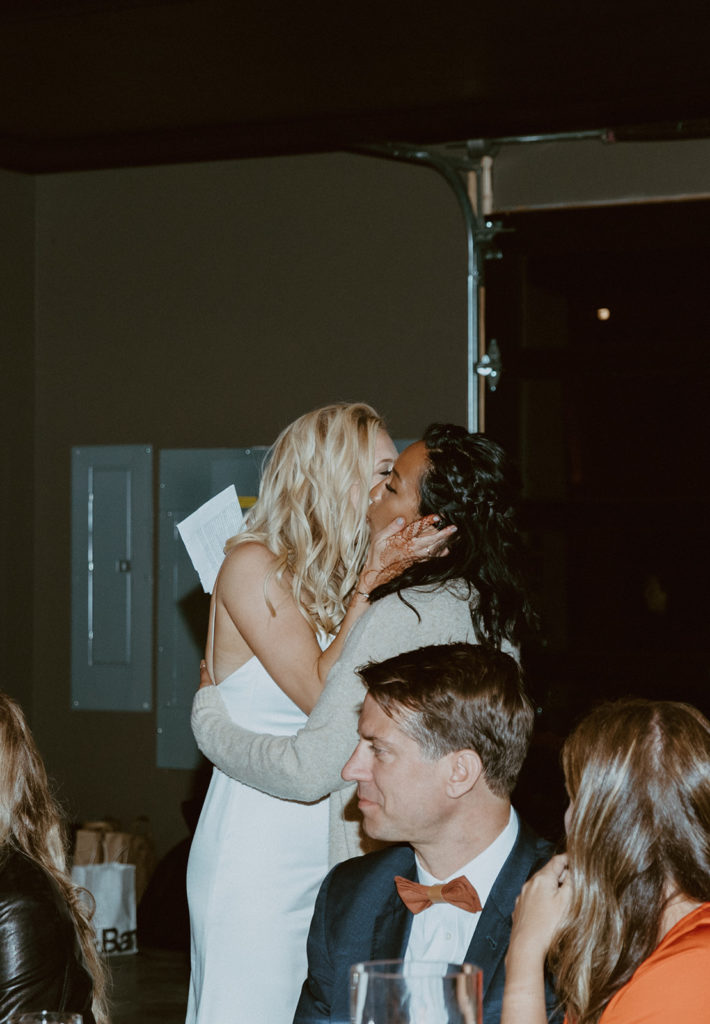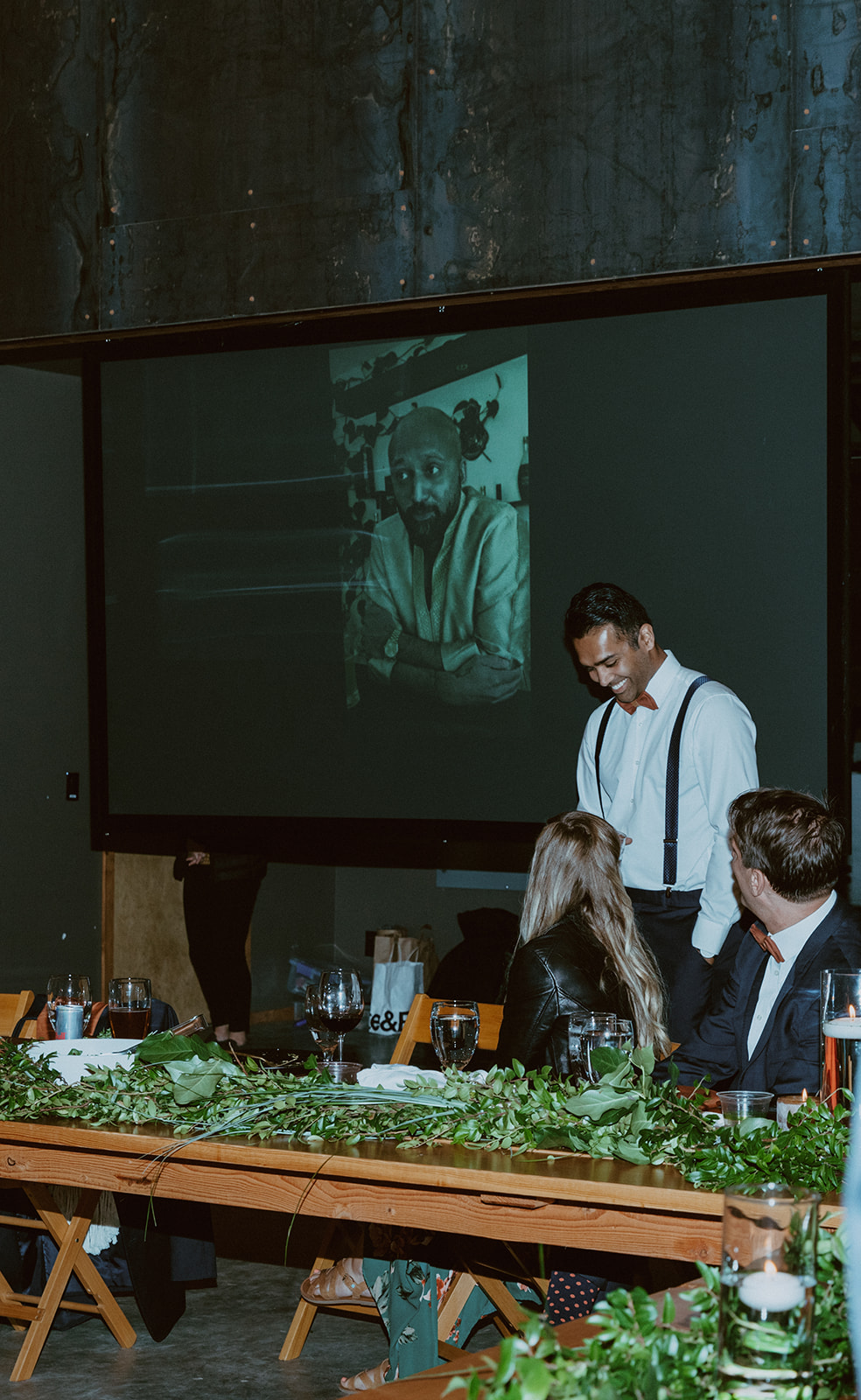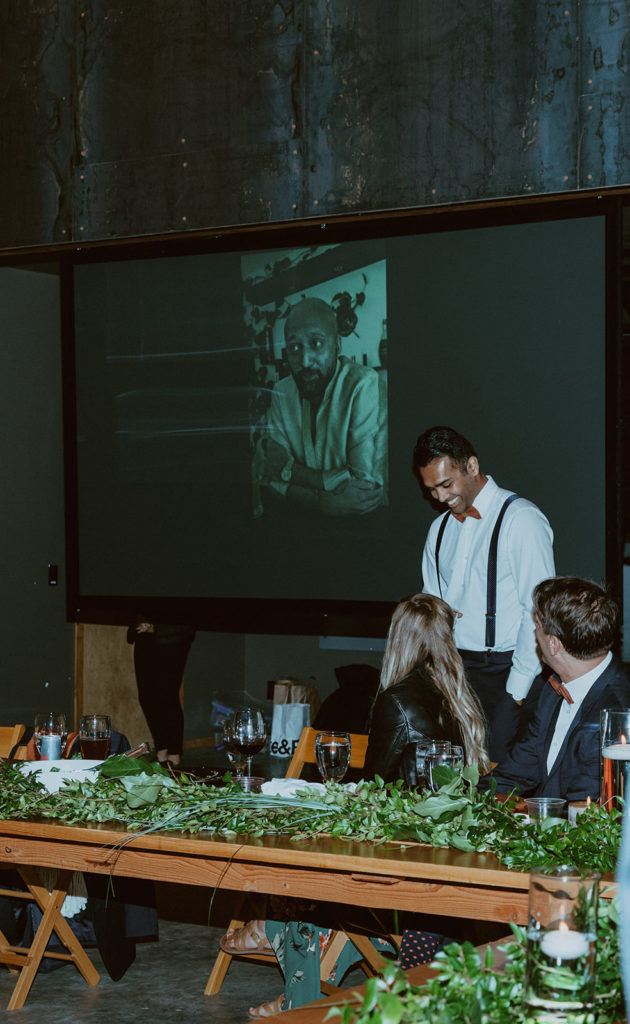 Reception
Let the reception begin! This wedding is easily one of the top for the best dance floors. DJ Integral had everyone dancing the night away! The barn got so hot the dancing made it's way outside!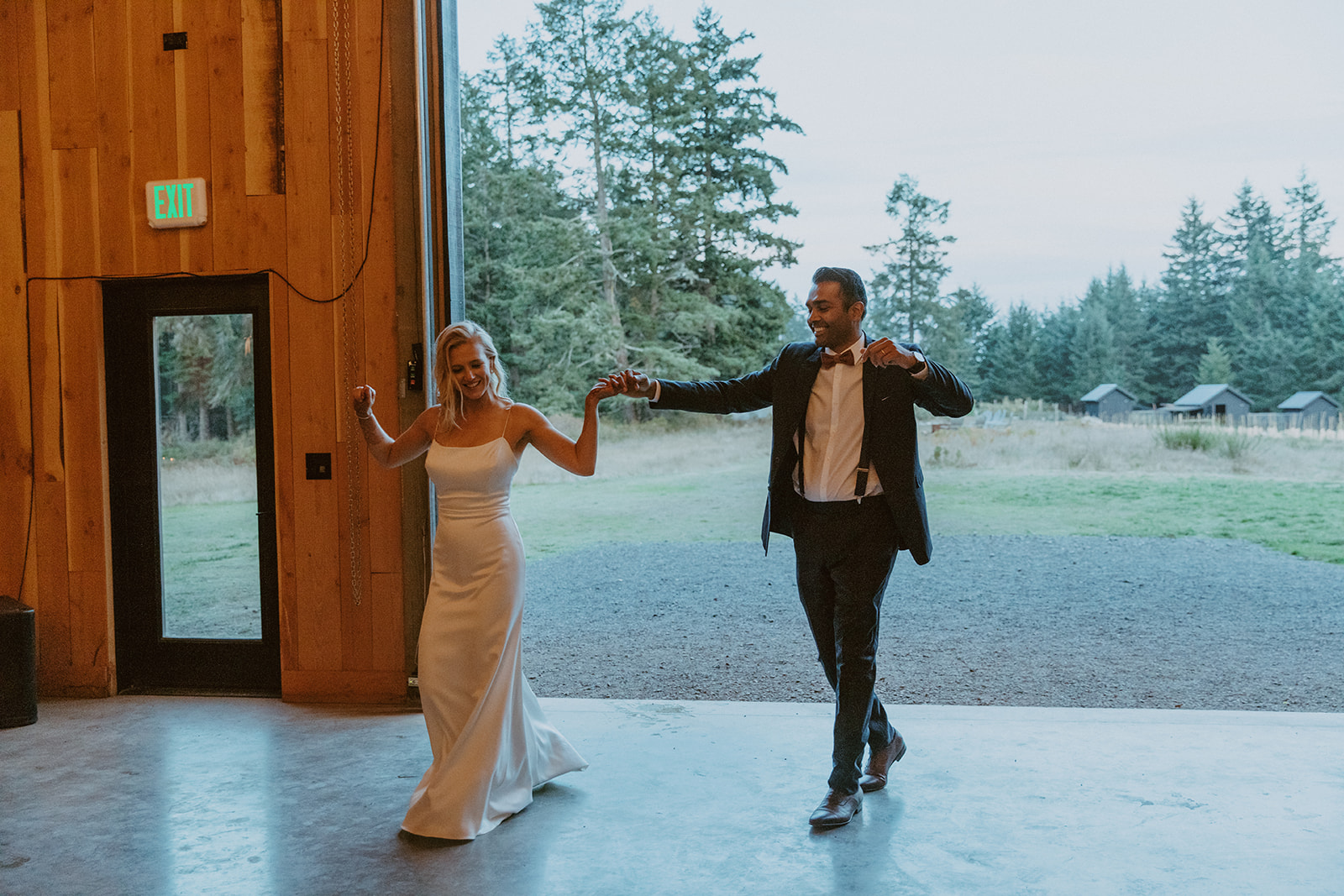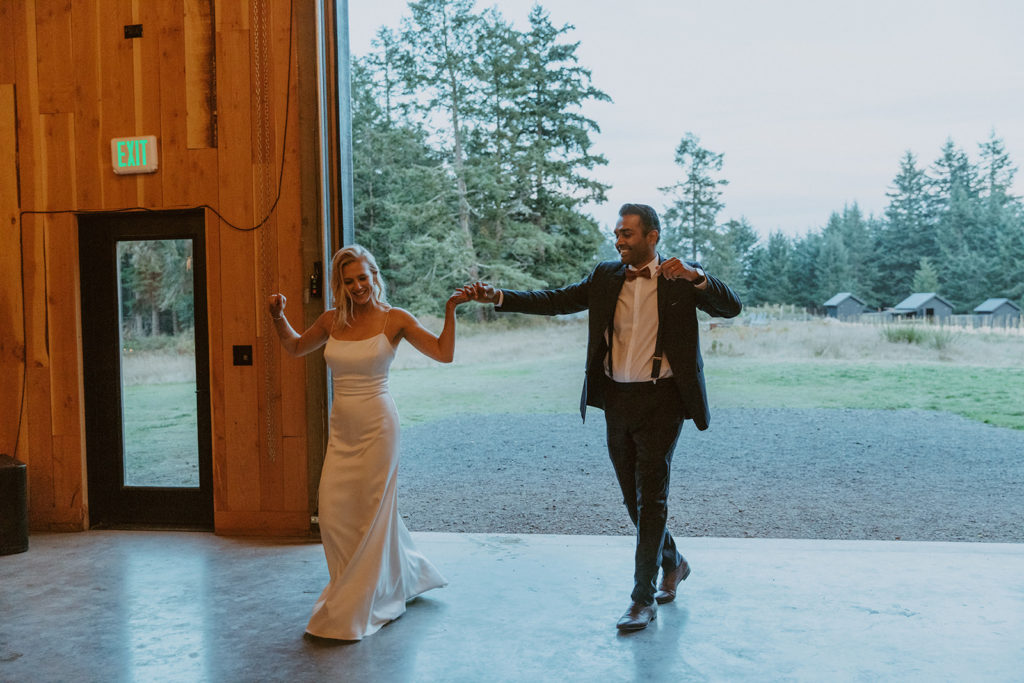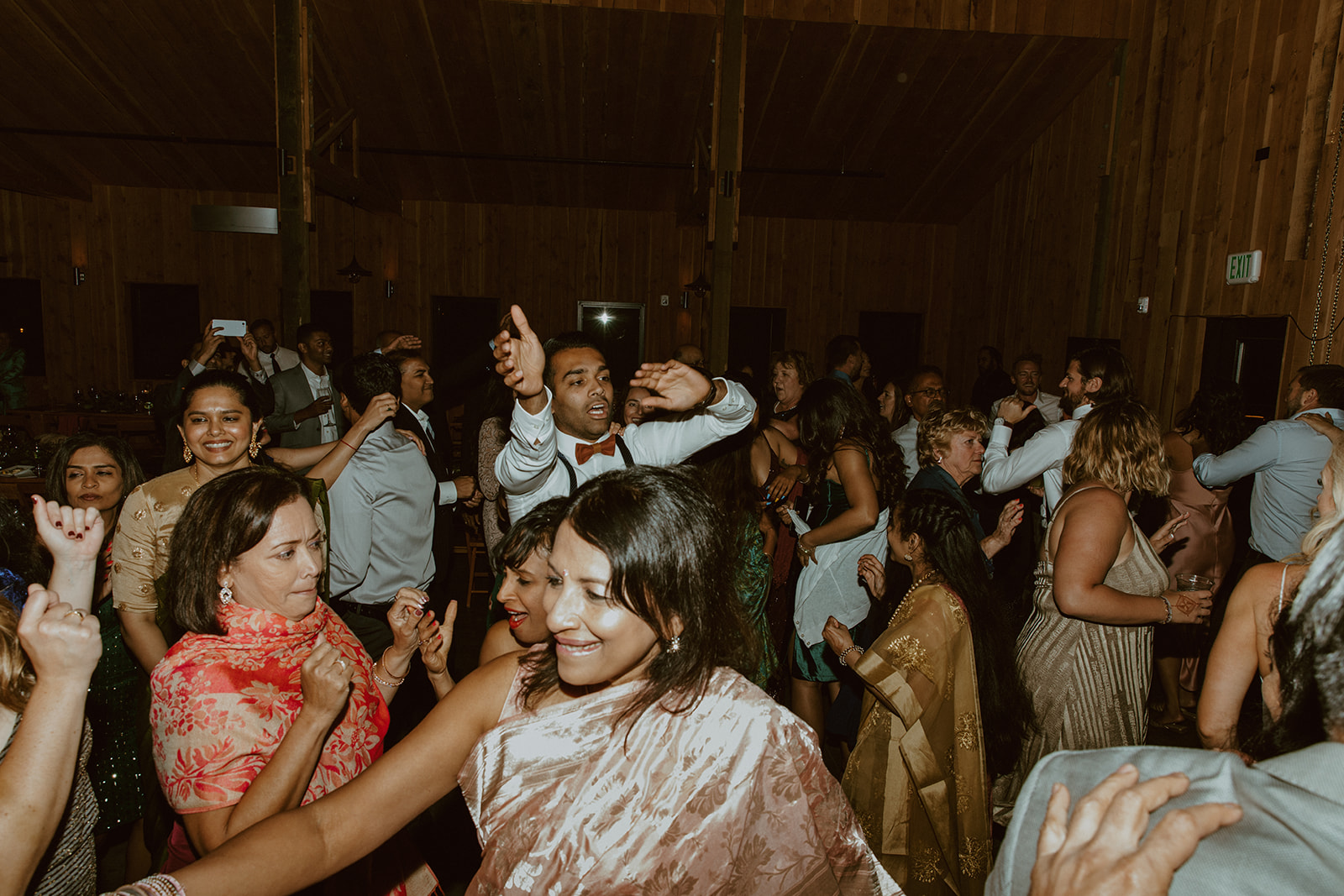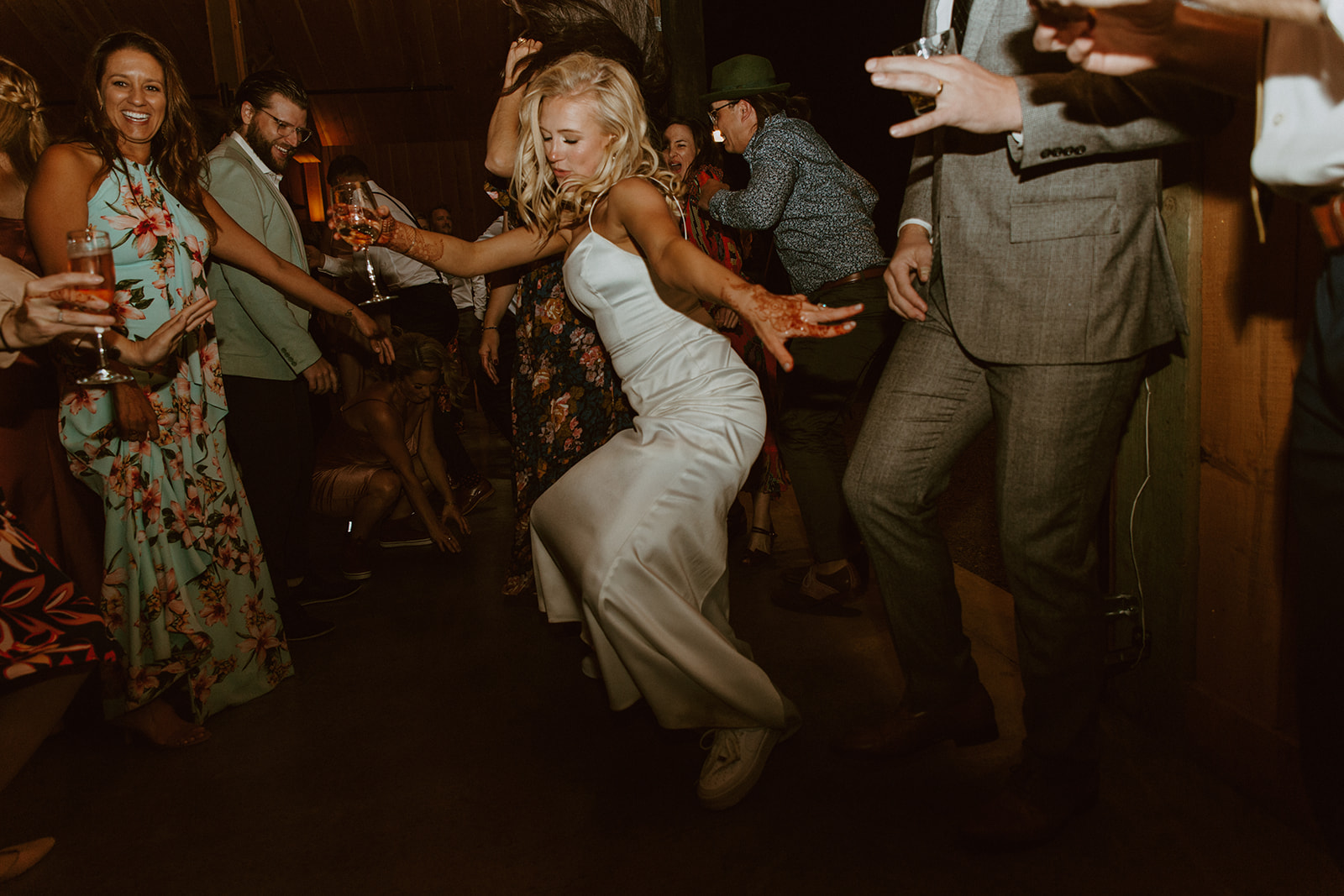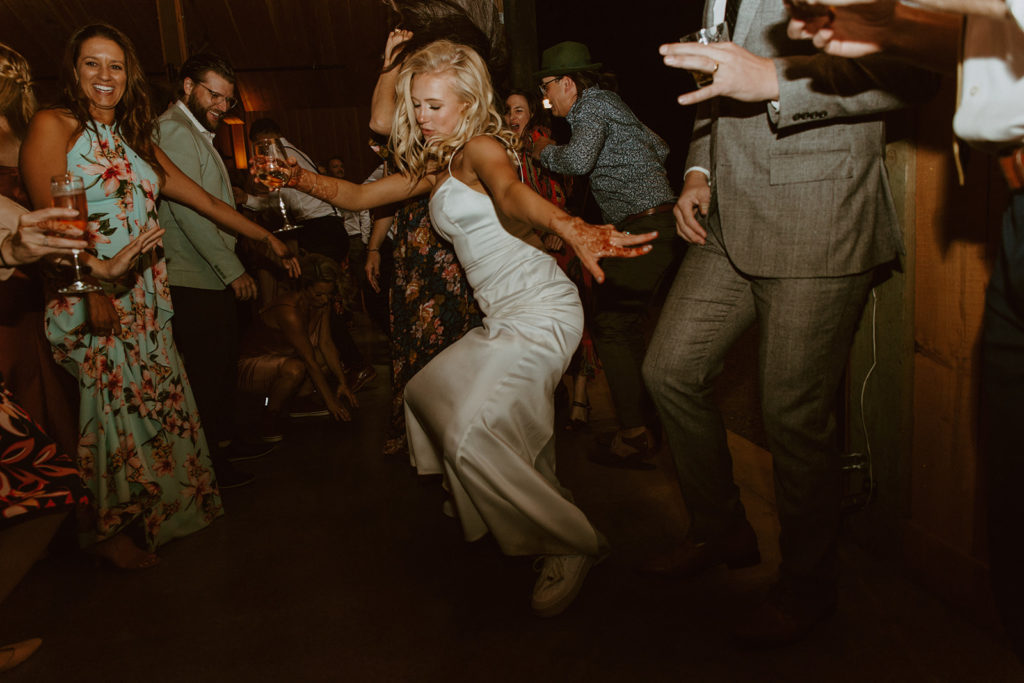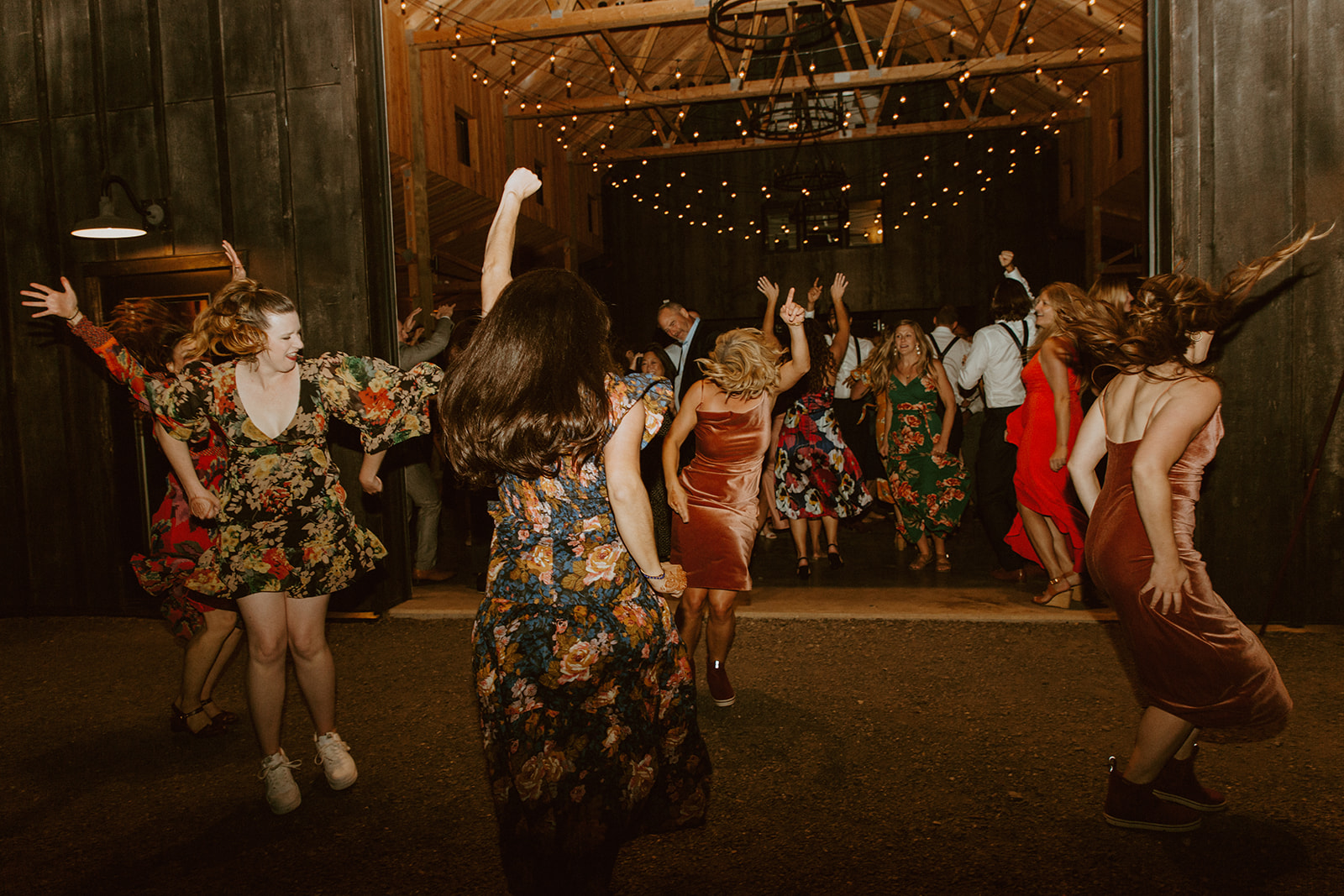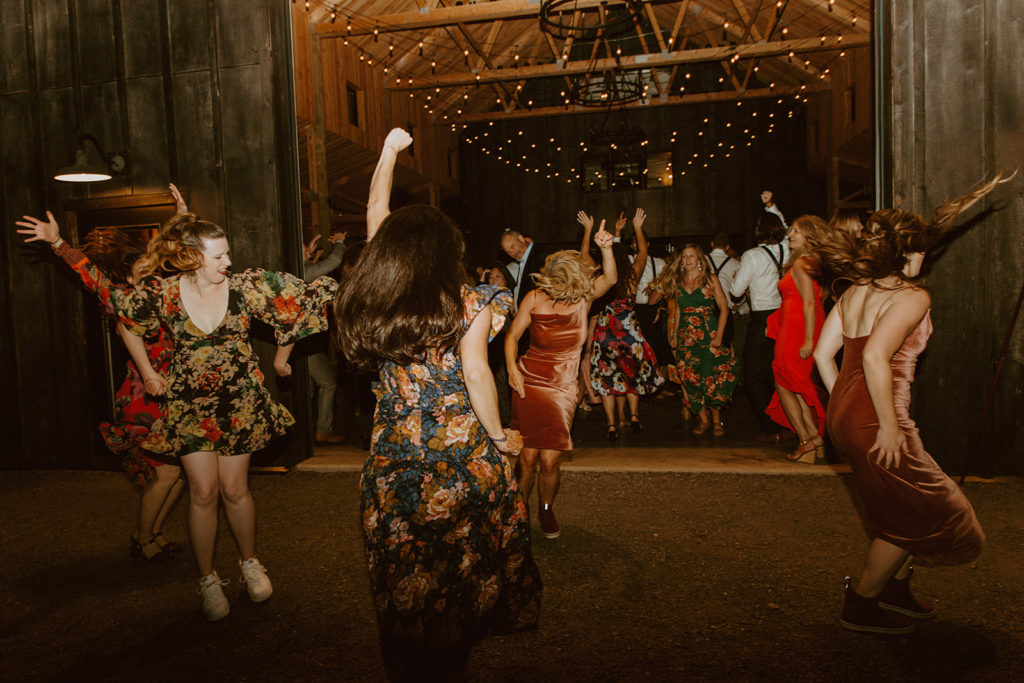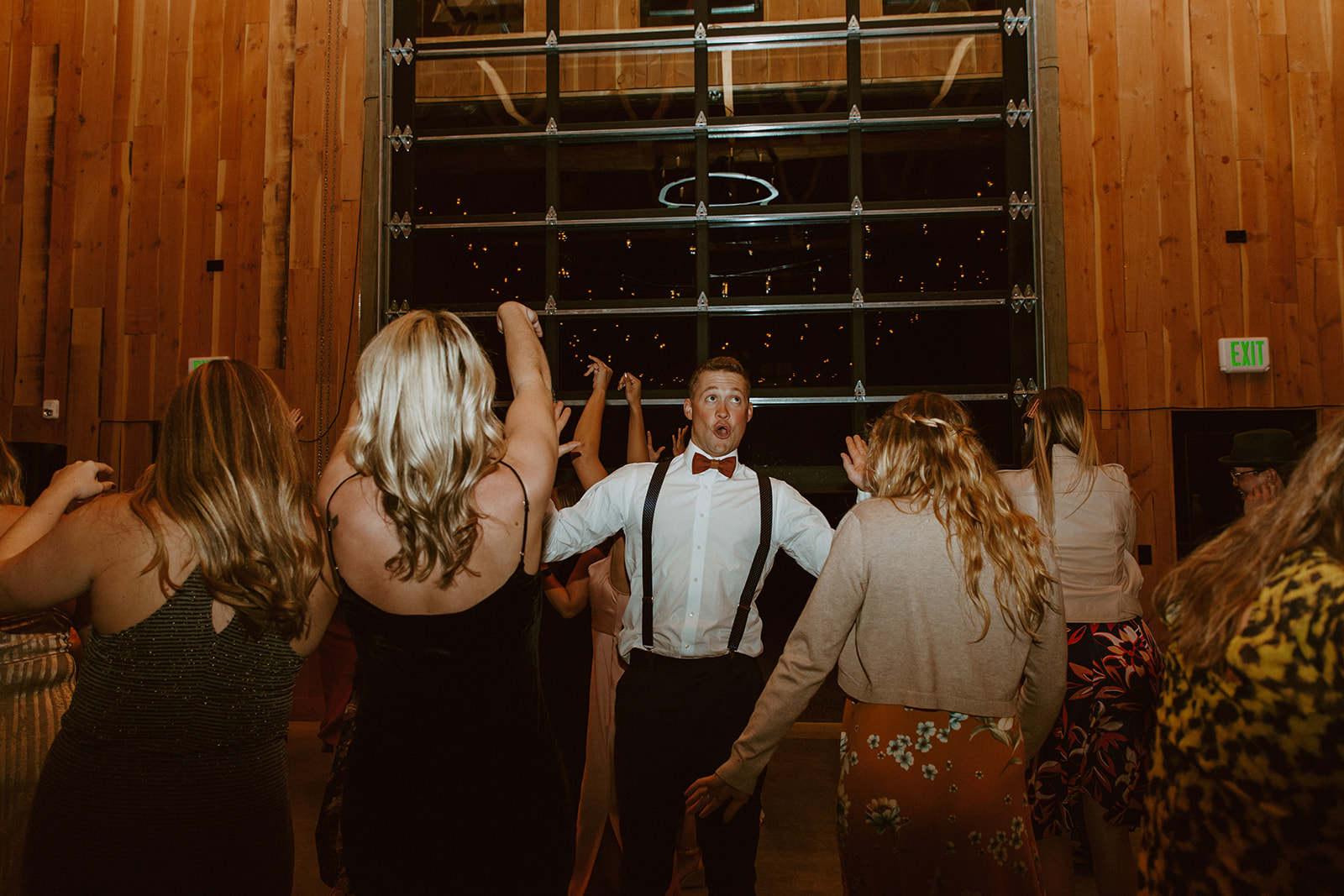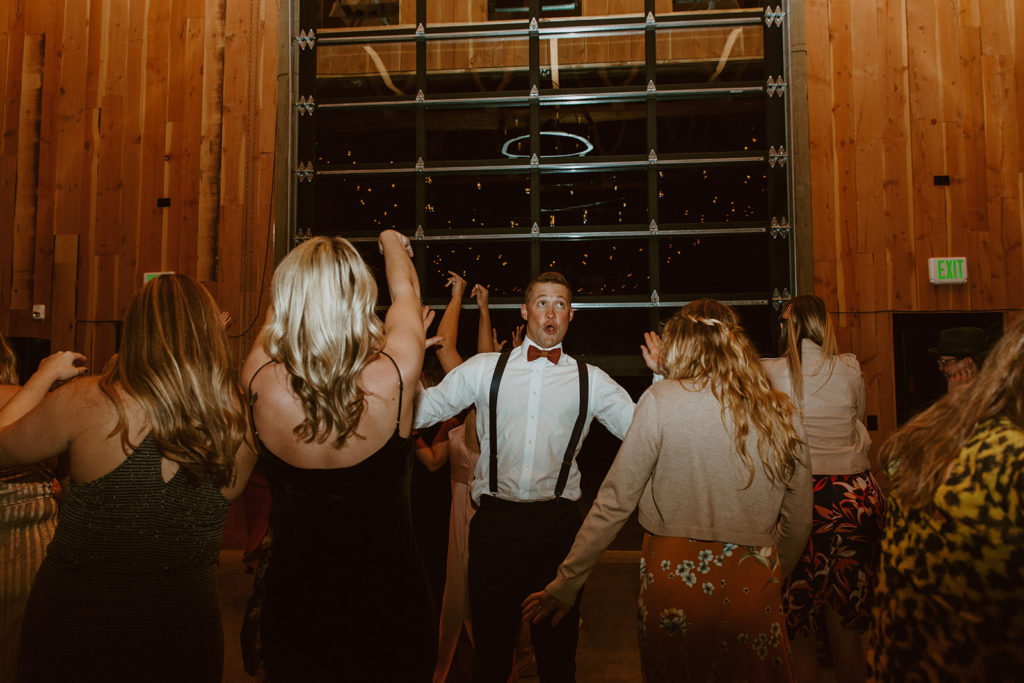 Details
As you all know it takes a team of vendors to make a wedding like this happen!
Venue: Saltwater Farm
Photography: Backcountry Bohemians
Henna Artist: The Preet's Artistry
DJ: Integral Dj's
Friday Catering: Spice Waala
Saturday Catering: Salmonberry Catering
Bar Services: Bewitched Bar And Events
Rentals: San Juan Shindigs
Florals: Susie Wampler
HMUA: Nicole Neuhauser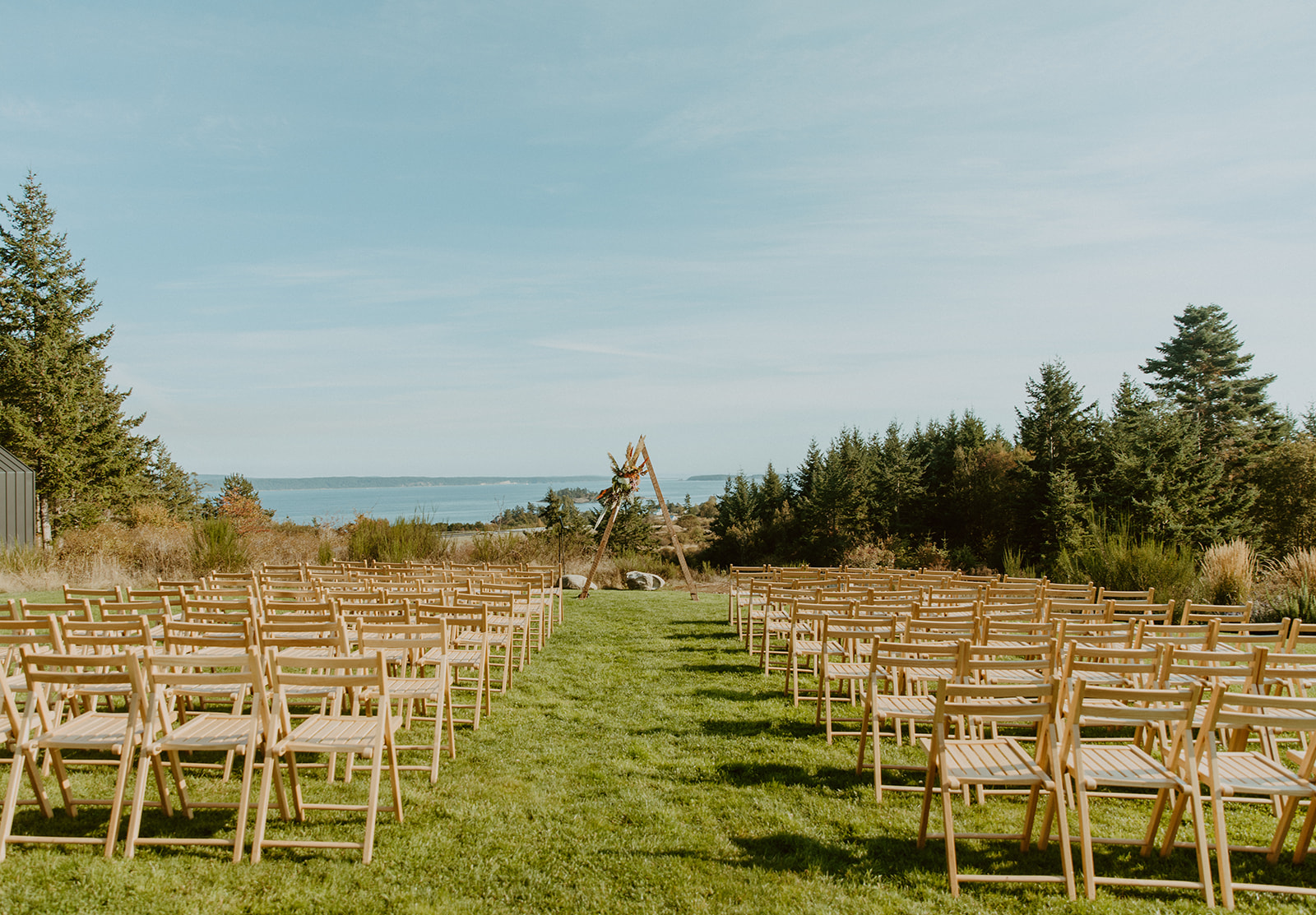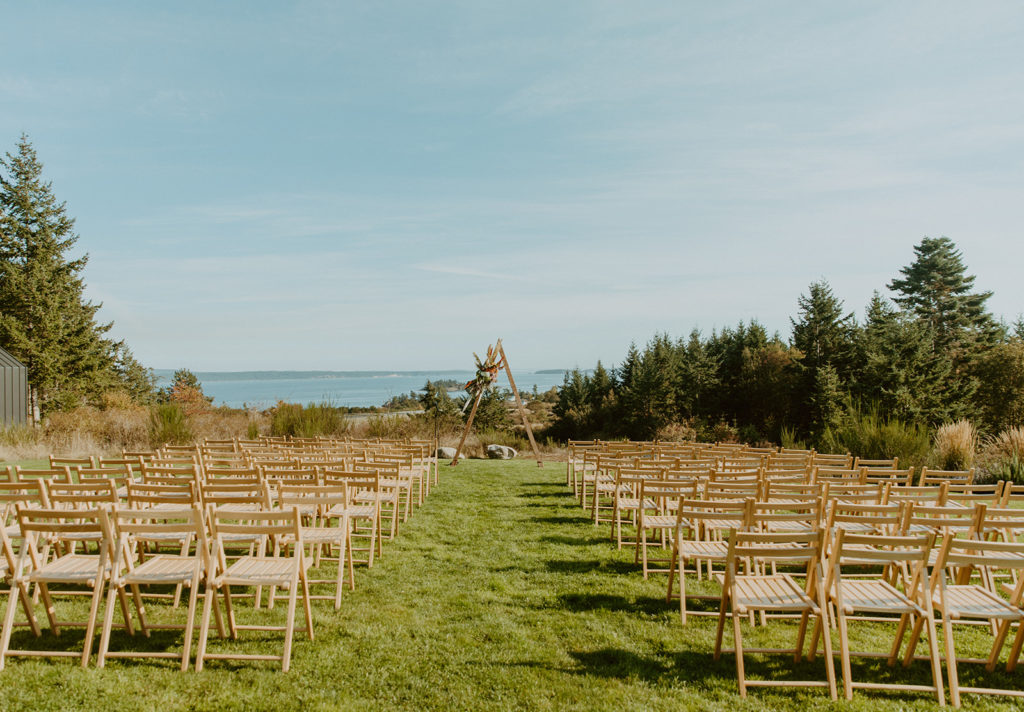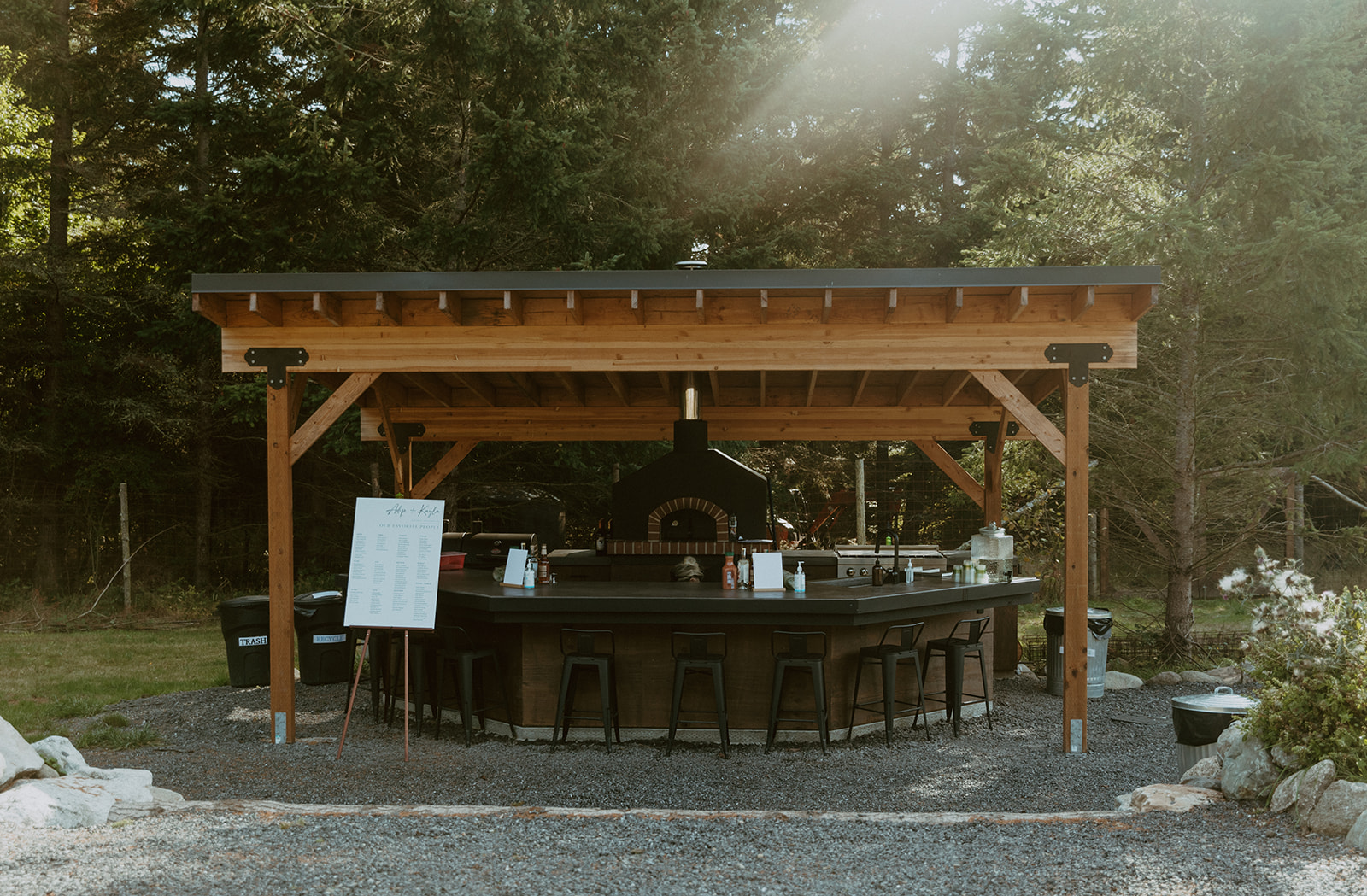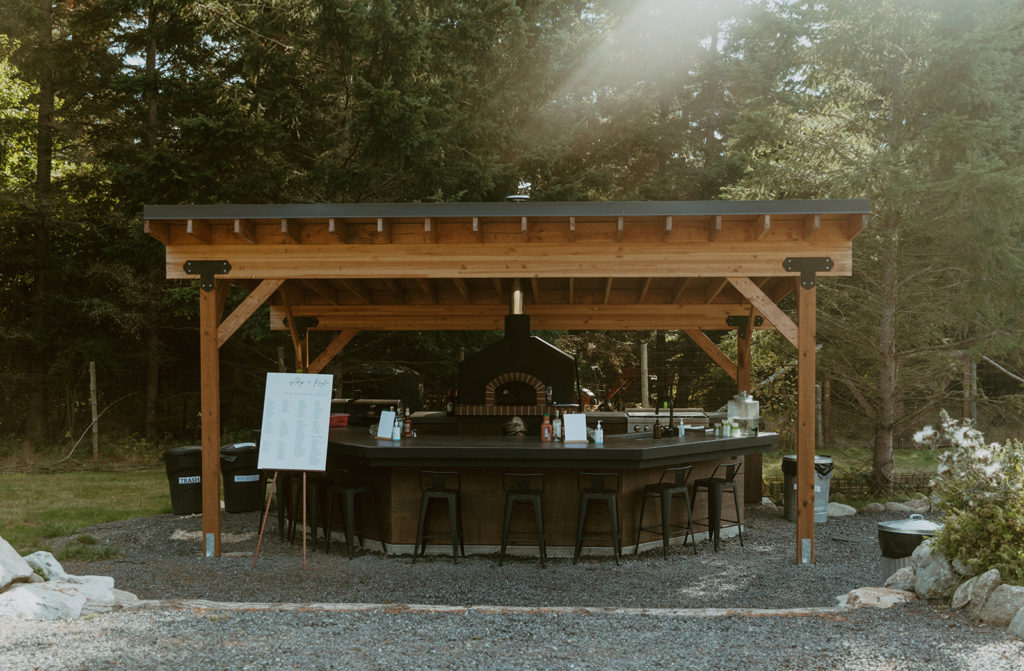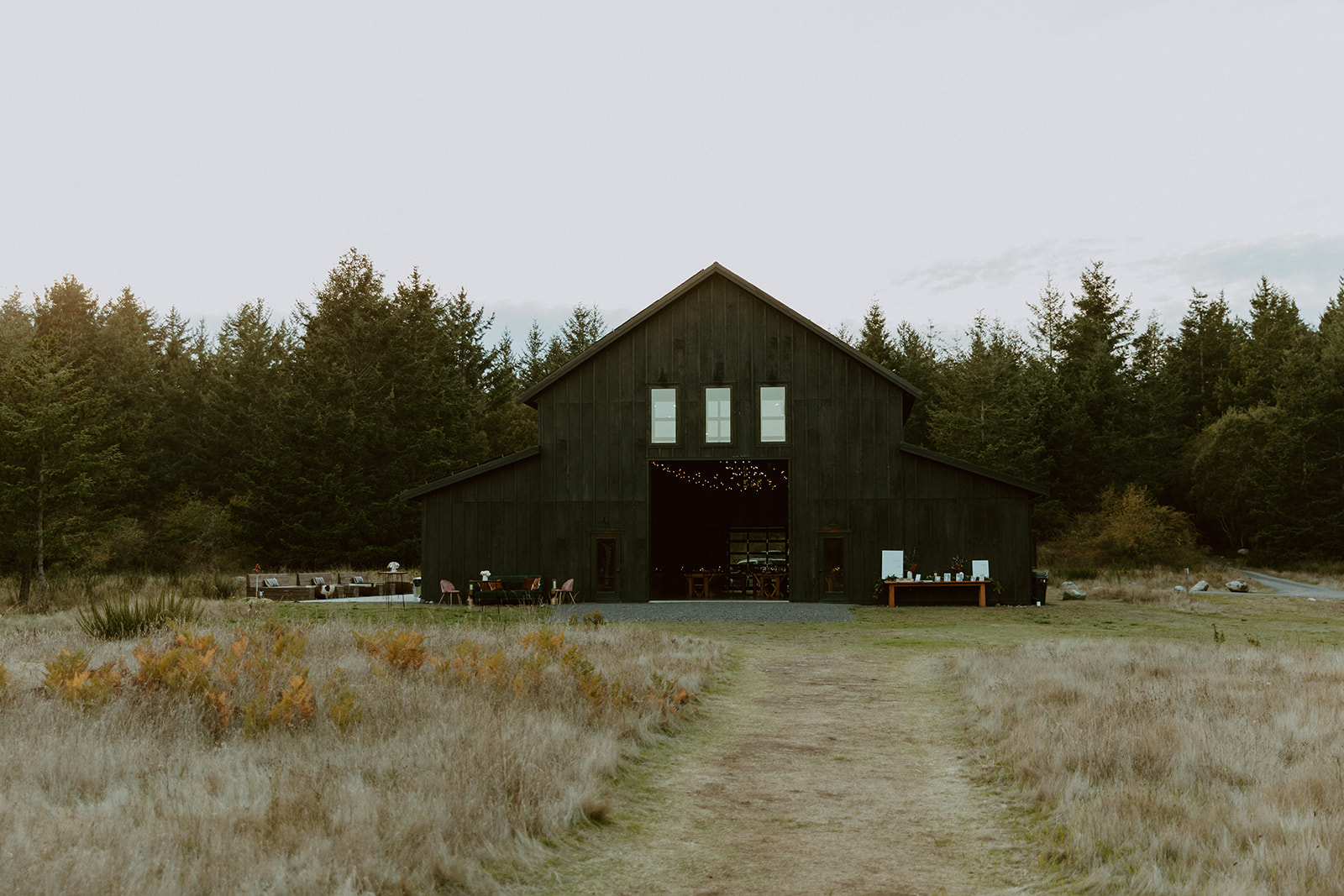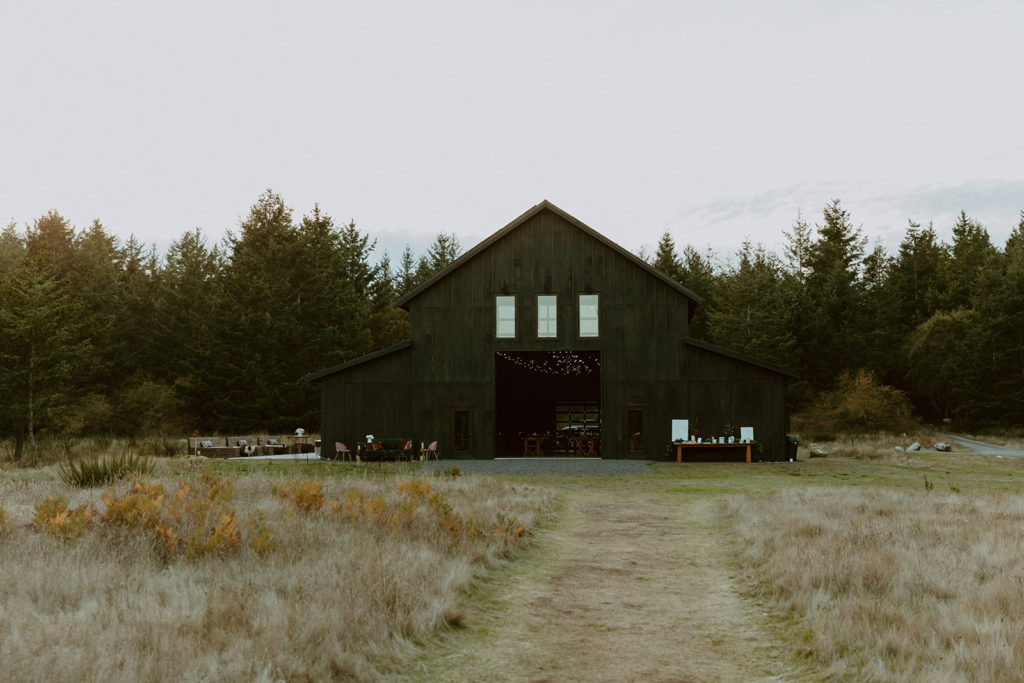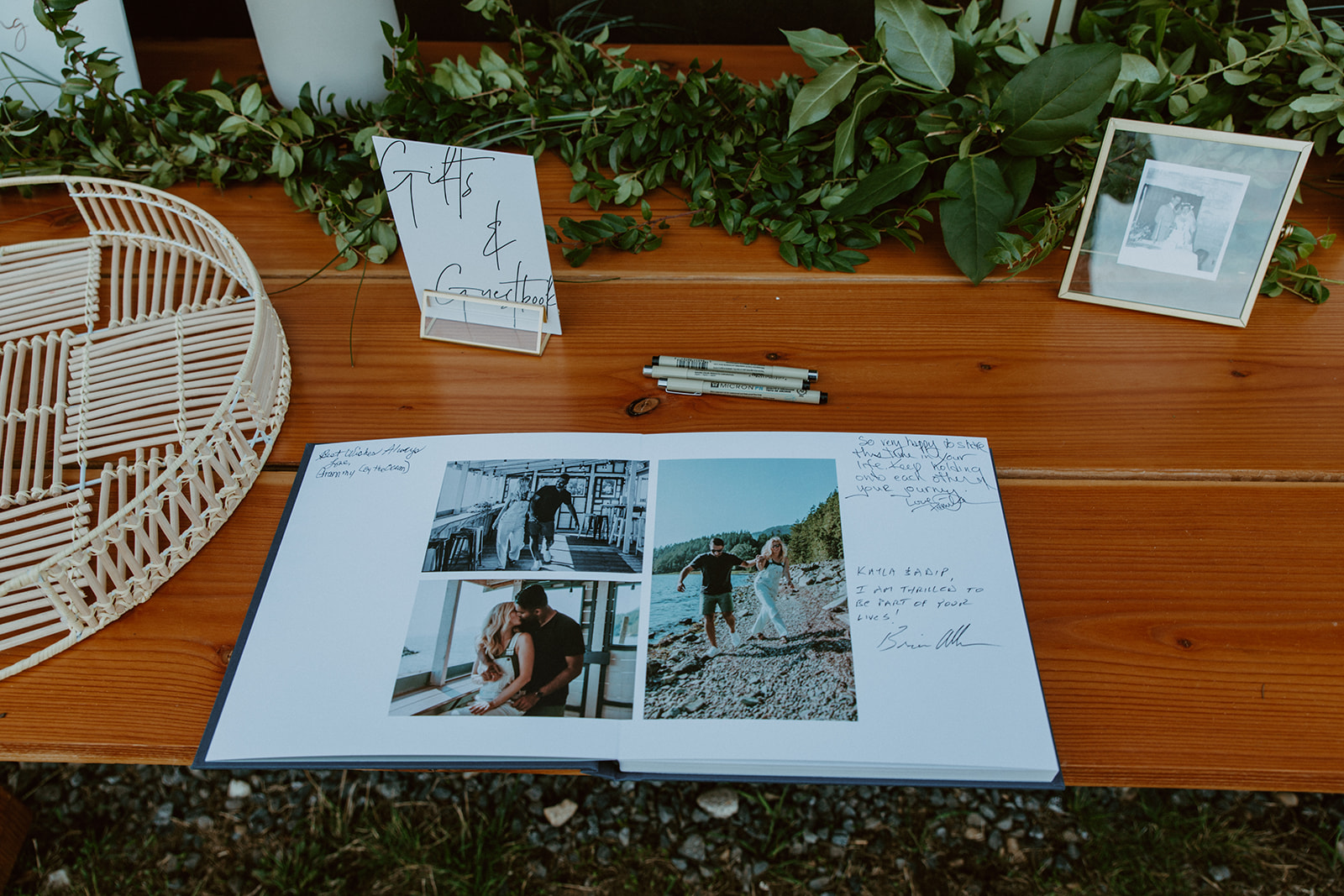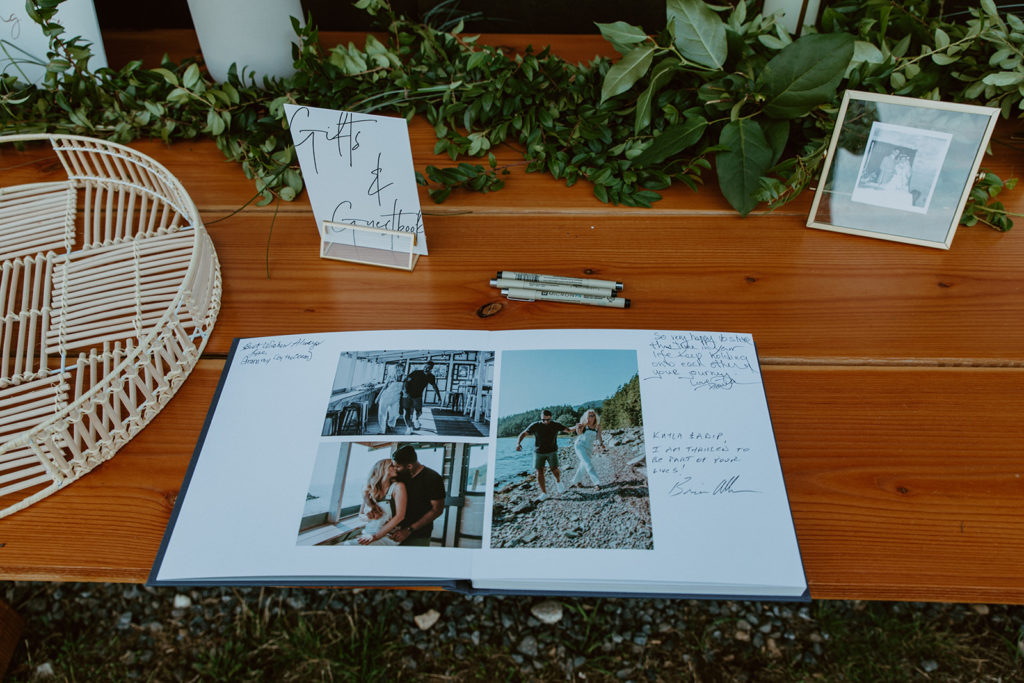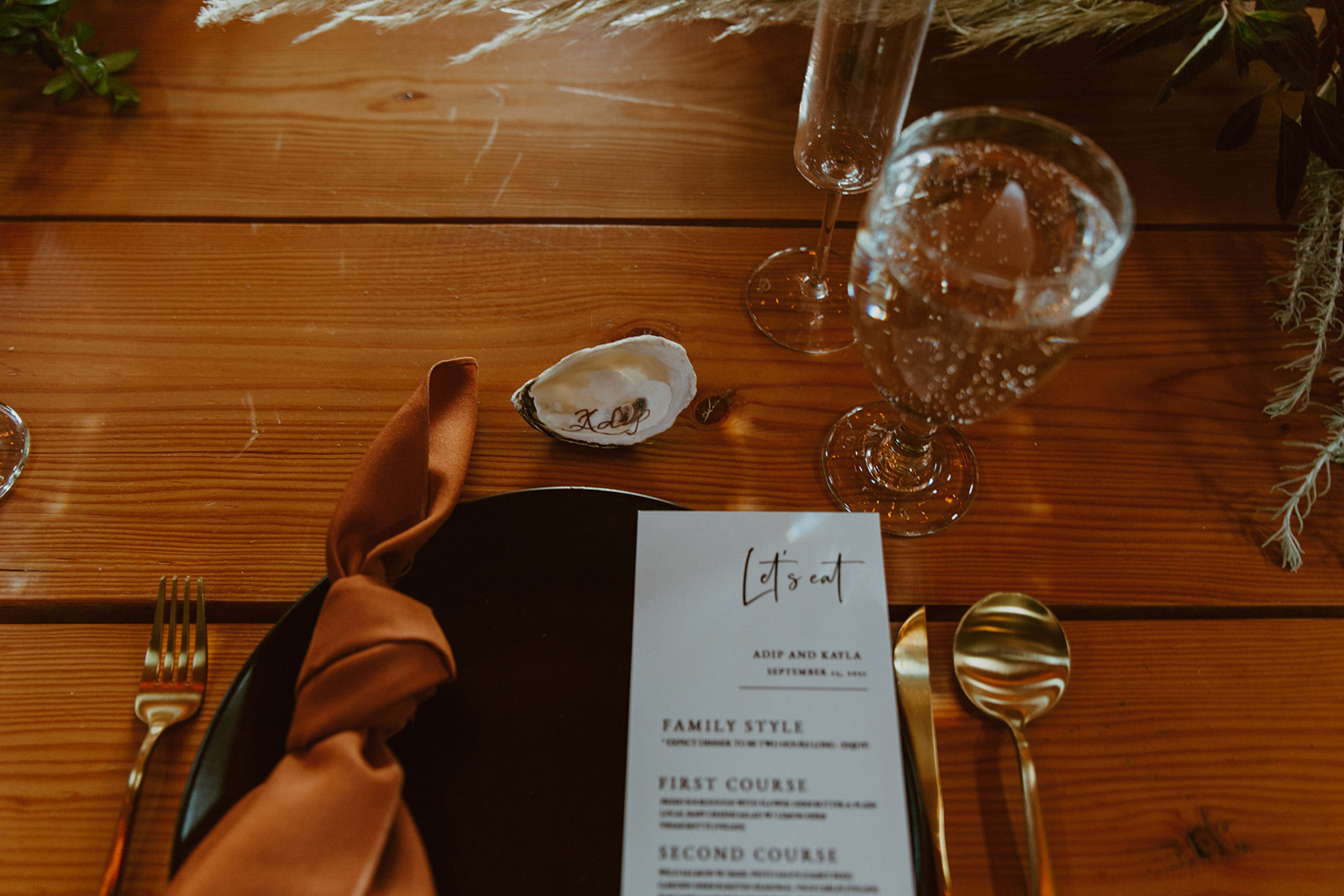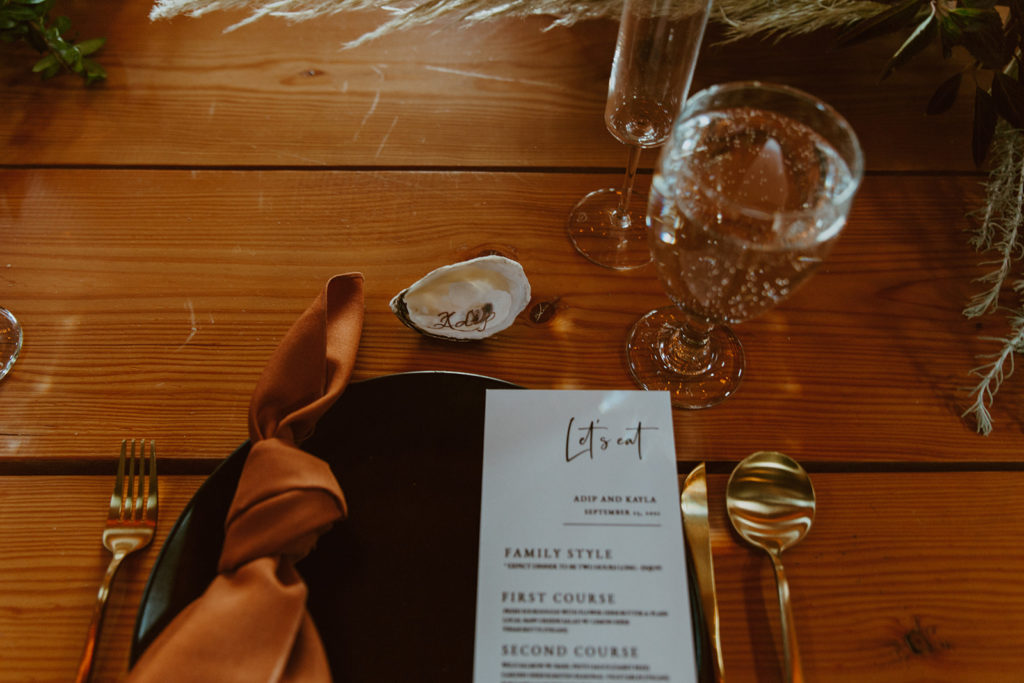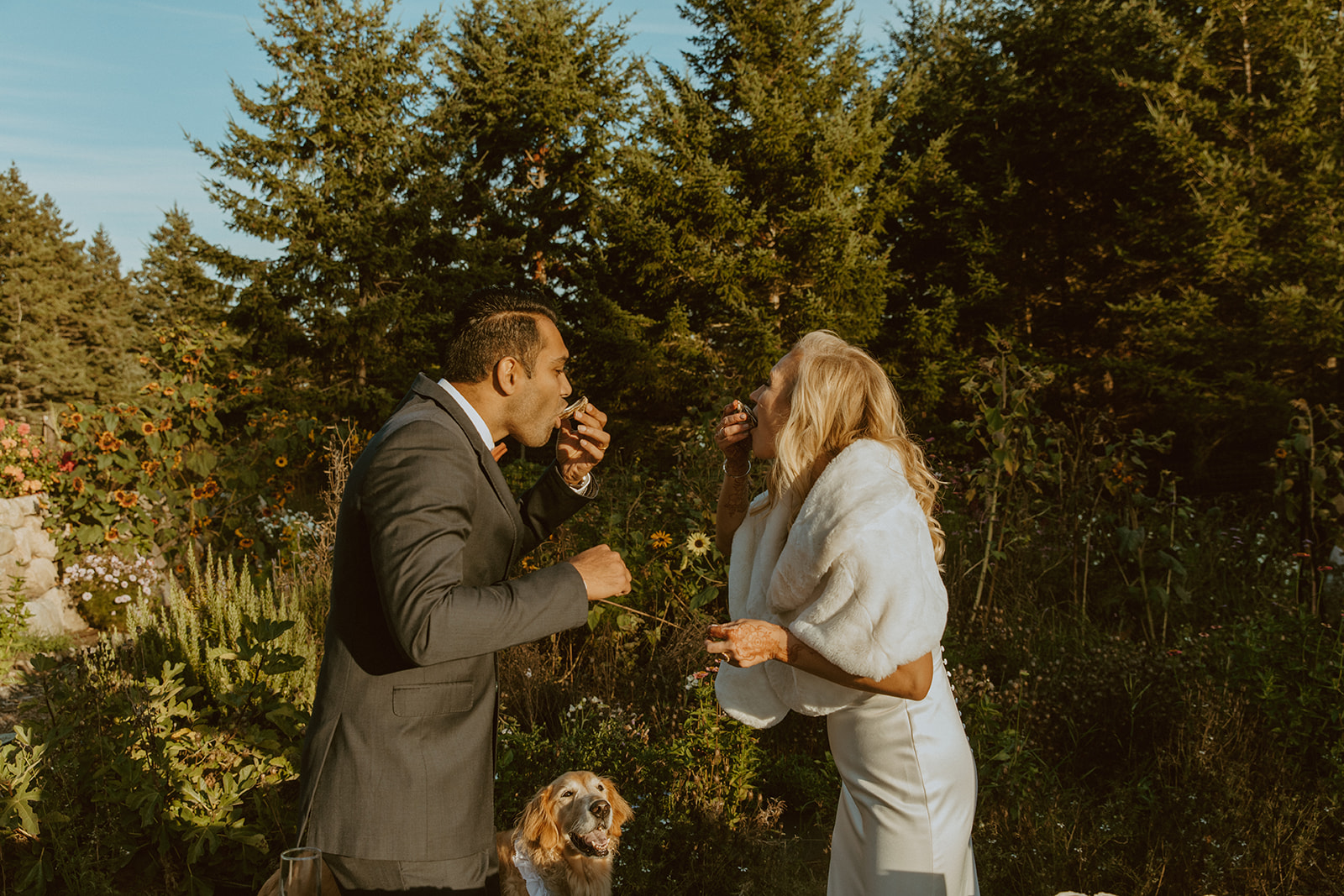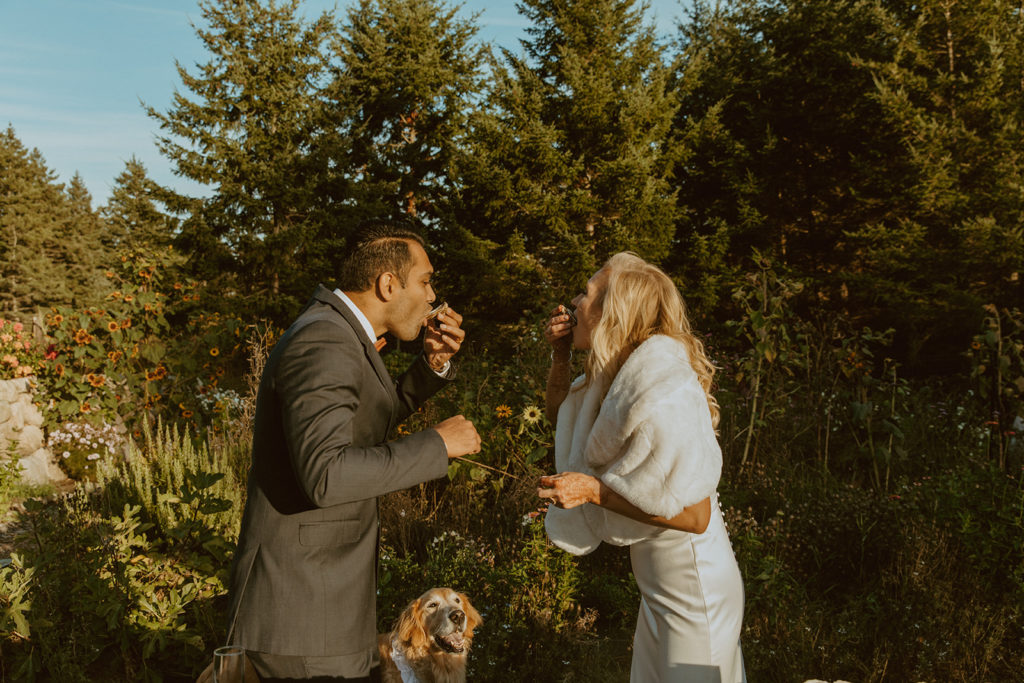 On the hunt for a wedding planner?
No matter what your vision for your wedding is, my team and I would love to help you bring it to life. To get in touch with us over here at Emerald Engagements, you can fill out our contact form and I'll get back to you soon. In the meantime, I would love for you to check out this Personalized Washington Outdoor Wedding I recently blogged about!